Ergo & Wellness Show 2019: Making Your Space Ergonomically Designed
Discover how you can live a more comfortable and better life!
Ergo & Wellness Show will be the first-ever trade show to encourage ergonomics and wellness practices in the Philippines, happening on May 17 to 19, 2019 at the SMX Convention Center in SM Aura, Taguig City.
Experience comfort zones that will highlight different work and lifestyle aspects, where ergonomics and wellness can be applied. Ergonomics is the practice of designing workspaces to improve efficiency and minimize accidents.
The Ergo & Wellness Show Philippines 2019 is a platform for knowledge-sharing to gather, educate and foster positive change in achieving a more productive Philippines.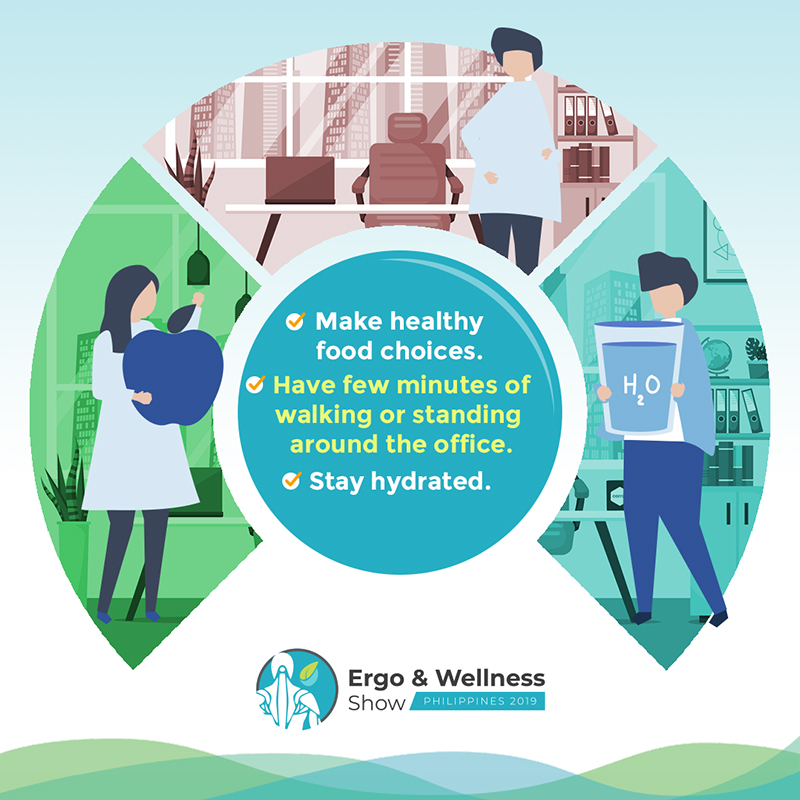 Learn how to make your environment at home or in the office ergonomically sound
In the one-of-its-kind conference, learn about the social media-led health tips and pointers, as well as wellness activities. Join the community in working together to experience and create a happy, healthy and comfortable community.
Listen to their invited thought leaders from government, partner organizations and participating companies. Bond with your family, colleagues, and friends through various health & wellness activities.
Simple everyday objects such as your backpack should be both useful and pain-free
Discover all the products and services that promote comfort and well-being for the different aspects of your life. Finally, avail discounts and freebies from participating brands!
Expect 100+ participating companies, 20+ activities, workshops, and talks to be held, and 250+ products to be showcased.
Attend the conference, exhibition, and cocktails on May 17 for Php 3,500, while the activity workshops and exhibition is Php 500 for all three days. Exhibition only for May 17 to 19 is Php 100. Get your tickets at
Eventbrite
.
Details:
What: Ergo & Wellness Show Philippines 2019
When: May 17-19, 2019
Where: SMX Convention Center, SM Aura, McKinley Pkwy, Taguig City
Ticket information:
May 17: Conference (includes snacks and lunch), Exhibition, Cocktails – Php 3,500
May 17-19: Exhibition Only – Php 100
May 17-19: Activity Workshops, Exhibition – Php 500