LANY Returns to Manila This 2019
Coming back after their two sold-out shows earlier this year, American Indie Pop band LANY is coming back to Manila on July 24, 2019 to promote their Malibu Nights album.
LANY is an American indie pop band from Los Angeles composed of Paul Jason Klein (lead vocals/keyboard), Jake Goss (drums/sampling pad), and Les Priest (synthesizers/backing vocals/guitar).
The band was formed in 2014, and released their debut EP, "Acronyms" in the same year, with the song "ILYSB" gaining traction online.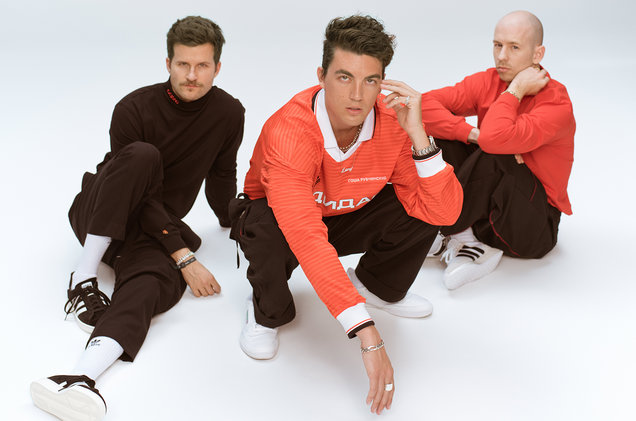 LANY  / IMAGE Billboard
Their solo concert last April 5, 2018 was sold out and led to an additional night scheduled the next day. The band is very popular in the country and is known for their songs, such as ILYSB, Super Far, Good Girls, and It Was Love from their past albums.
LANY released their highly anticipated second studio album "Malibu Nights" on October 5, 2018. The band has released a schedule for the album's world tour, which includes Manila, making this their fourth visit.
Also read: LANY returns to Manila on April 5, 2018!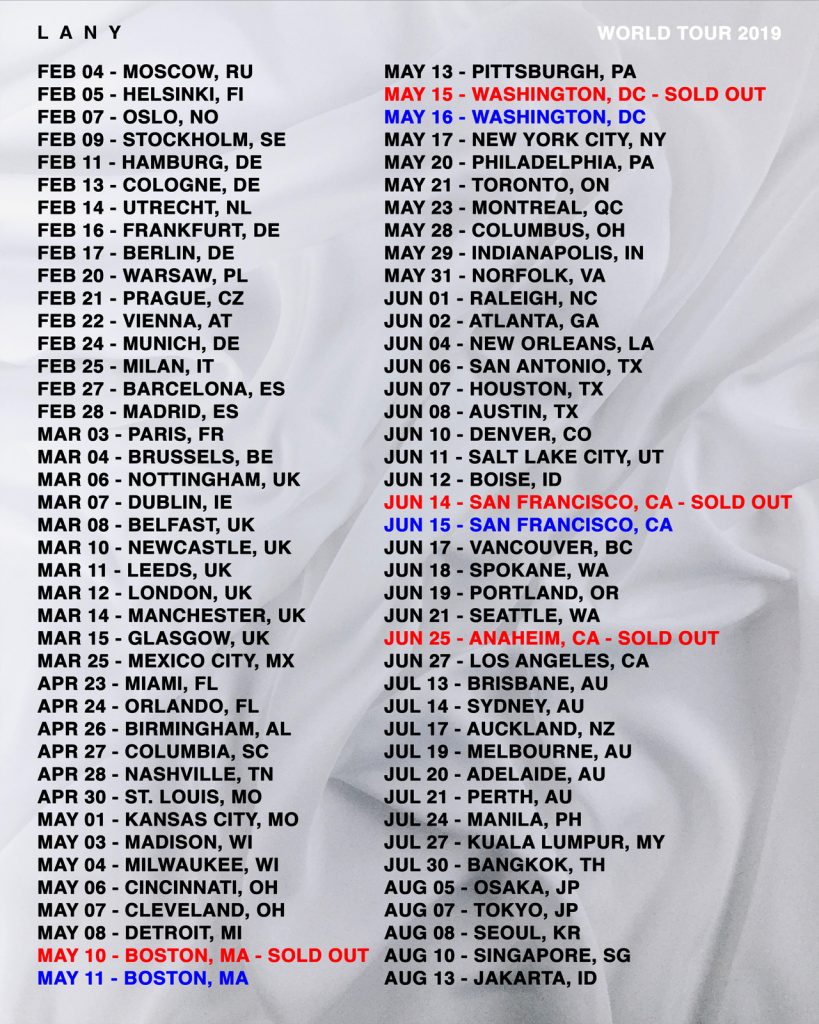 LANY's updated list for their Malibu Nights world tour 2019 / IMAGE Lany official website 
While the details for the tickets and venue are yet to be released, we know that the LANY Malibu Nights Tour is scheduled on July 24, 2019. Keep your eyes on this page as we will be updating when the venue and tickets are released!
Are you looking forward to next year's LANY concert? Tell us in the comments below!
Details:
What: LANY Malibu Nights Tour
When: July 24, 2019
Where: To be announced
Ticket information: To be announced
Website: LANY