The 46th UAP National Convention is Happening This April
Updated as of March 19, 2020. The 46th UAP National Convention has been postponed in light of the COVID-19 situation. As per the announcement made by the event on their official Facebook page, the event is set to be postponed indefinitely.
The 46th United Architects of the Philippines National Convention titled "Fusion" will be happening on April 23 to 25, 2020 at SMX Convention Center Manila, Pasay City.
As part of the event, the premier construction expo CONEX 2020 will open its doors to the public.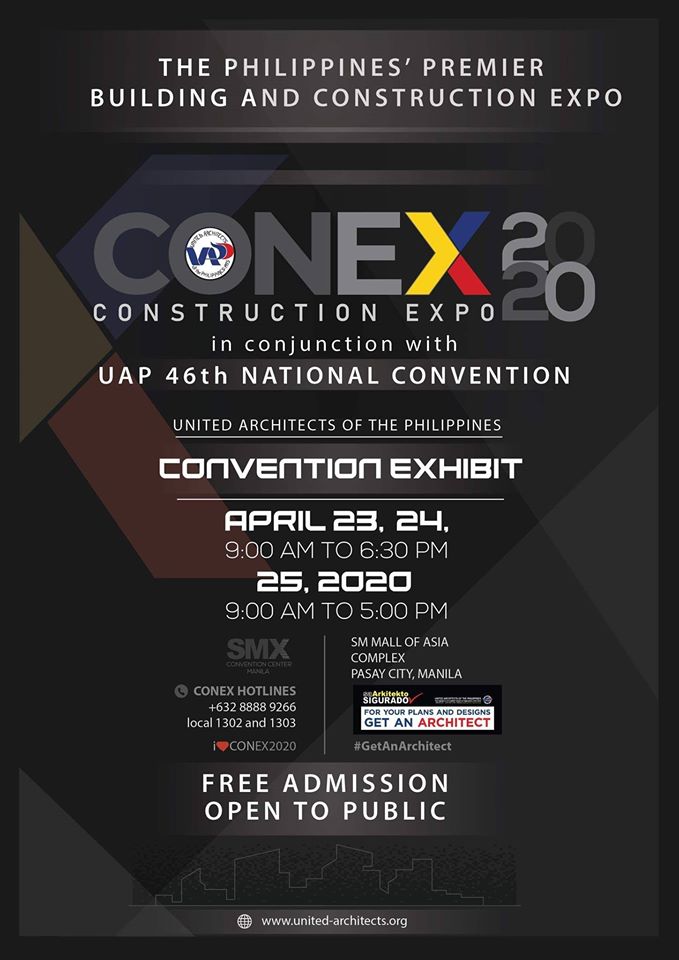 Three sessions lead by speakers from the industry will also be conducted at the event:
April 23, 2020 – "An Homage to the Past: Revitalization and Renewal"
April 24, 2020 – "Coping with the Present: Architectural Responses and Issues"
April 25, 2020 – "Designing for the Future: Approaches & Innovations "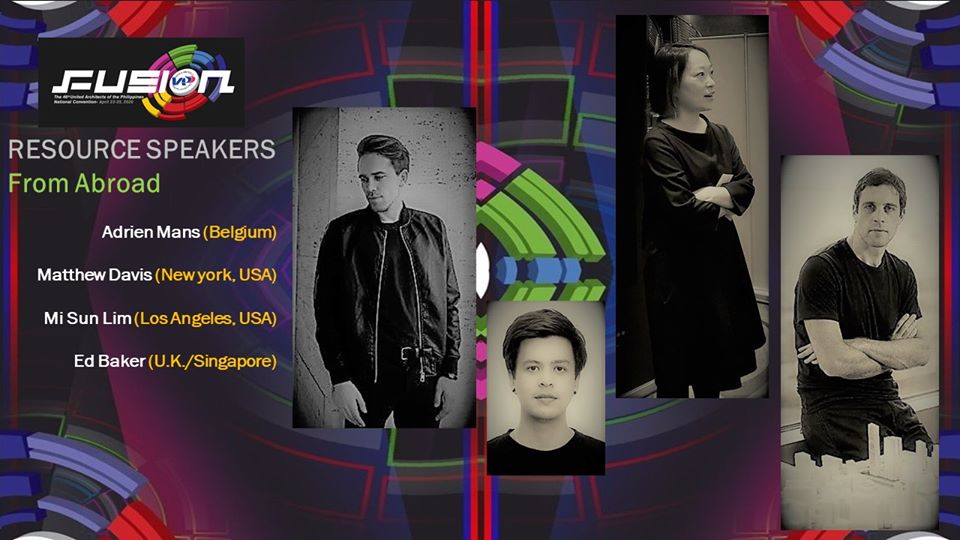 These events are only open for UAP Members while there are also fun and beneficial activities open for the general public like the arkiPARK and RUNkitek 2.
arkiPARK serves as an avenue for architects, exhibitors, the general public, and other professionals to communicate with one another. It will put the spotlight on outstanding works of architects, students as well as award-winning designs. Additionally, arkiPARK will be an aid to other companies to introduce new products and services.
On the other hand, RUNkitek 2, the second edition of the UAP's Fun Run, will be open to both members and the general public. You may register here.
For more information and inquiries, visit United Architects of the Philippines website or their Facebook page.
Details
What: 46th United Architects of the Philippines National Convention
Where: SMX Convention Center Manila, Pasay City
When: April 23 to 25, 2020
Ticket admission: Register at the United Architects of the Philippines website
Website: united-architects.org
Facebook: facebook.com/uapconex2020
---
Source: United Architects of the Philippines website and Facebook page
Images grabbed from United Architects of the Philippines website and Facebook page