SCOUT Creative Talks 2019 Helps Millennials Out of Their Creative Rut
The digital age has made it a lot easier to find potential audience—one tap on your phone can get your story out there. However, it takes great content to actually build a following.
This is why Hinge Inquirer Publications is holding the SCOUT Creative Talks on October 12, 2019 from 9 a.m. to 6 p.m. at the Samsung Hall, SM Aura Premier.
Professionals from different creative fields will gather to help you out of your creative rut.
Meet the creative speakers!
Yeo Kaa
Known for her bright-colored art, Yeo Kaa addresses various themes like mental health and crime. You may have seen the bob-cut doll with candy eyes in various exhibits like in Art021 and Sydney Contemporary.
If you went to Art Fair Philippines last February, her I Don't Know, Baby was too lovely to not notice.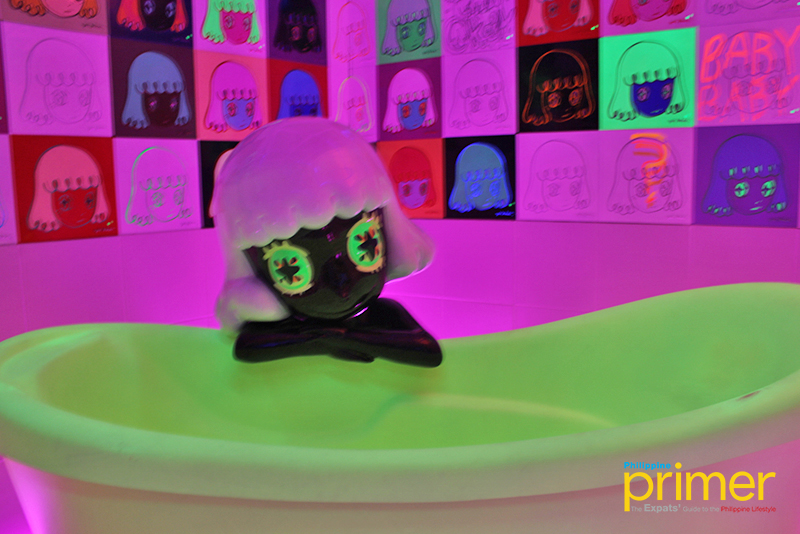 LA Aguinaldo
It's hard to miss on rising YouTuber LA Aguinaldo with his video blog titled LA All Day. He ensures to produce content that the millennial audience will love, including exclusive interviews and travel vlogs—even personal musings.
You may check out his vlog here.
CJ Cruz
With a degree in fashion design technology menswear in the London College of Fashion, CJ Cruz is a known fashion designer who heavily takes inspiration from his Filipino roots, aiming to explore nostalgia and sentiment through clothing.
His collection under his brand Carl Jan Cruz can be seen at Tropa Store in Manila, MNZ Store in New York, Esmeralda Serviced Department in Tokyo, and 100% Silk Shop in Toronto.
Petersen Vargas
An award-winning filmmaker and the creative manager for T-Rex Entertainment, Petersen Vargas' films highlight LGBT identity and his regional roots. His critically-acclaimed works include short films, web-series, and full feature films.
One of his notable works is 2 Cool 2 be 4Gotten, bagging the awards Cinema One Originals Best Picture and Best Cinematography.
Jess Wilson & Coco Quizon
Meanwhile, Jess Wilson is the co-founder and brand manager of Sunnies Face who has worked for big brands like Harvey Nichols, L'Orèal, and Lancôme.
She's coming with Coco Quizon, who—apart from being Sunnies Specs' brand manager—is also the co-founder of digital marketing firm Get Social Digital. Additionally, she has worked as an online strategy director for Bridges PR and collaborated with Axe, Unilever, and San Miguel.
Mark Nicdao
Mark Nicdao is a renowned photographer who has worked for magazine covers and billboards. Apart from local clients, he has worked with international celebrities like Paris Hilton, Adam Levine, and Kylie Jenner. 
Apart from the talks where you can personally ask the speakers for advice to kickstart your career, you will also receive a certificate and exclusive SCOUT merchandise.
You may already purchase your tickets to the SCOUT Creative Talks via SM Tickets online or at any SM Ticket outlets nationwide.
SCOUT Creative Talks is produced in cooperation with Bumble, with special thanks to Reef and Jansport.
Details
What: SCOUT Creative Talks 2019
Where: Samsung Hall, SM Aura Premier, Taguig City
When: October 12, 2019 from 9 a.m. to 6 p.m.
Ticket information:
Orchestra – Php 600
Balcony – Php 400
Website: scoutmag.ph
---
Source: Scout Magazine's official press release
Images courtesy of Scout Magazine