DOT Holds Philippine International Dive Expo This September
With the Philippines remaining as top-tier dive travel and business destination, The Department of Tourism (DOT) brings the first of its kind dive event in the country through Philippine International Dive Expo.
It's set to awash Conrad Hotel in Pasay City with various diving knowledge and information from September 20 to 22, 2019.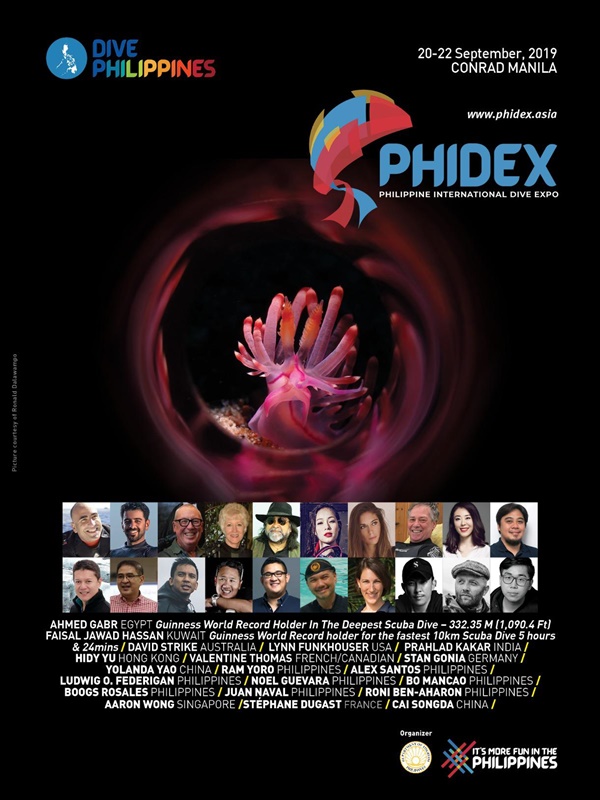 IMAGE PHIDEX
The Philippine International Diving Expo is a three-day convention beaming with ideas and information centering on sustainable diving practices.
It is graced by the presence of people who have an affinity with the vast waters, such as largely renowned diving experts, scientists, marine conservationists, international dive buyers, and underwater photographers and videographers.
Also read: Scuba Diving Schools in Metro Manila
More than 30 local and international dive speakers and advocates will discuss new and creative approaches to sustainable diving, as well as marine science and responsible underwater photography and videography during chains of interactive seminars and presentations.
Meanwhile, experts from the dive tourism industry will spearhead the trade seminars focusing on business innovations and market trends.
For the panel discussions, marine and ocean conservationists, experts from the academe, government stakeholders, and non-government organizations will confer about marine conservation and seek to come up with possible solutions to battling plastic pollution.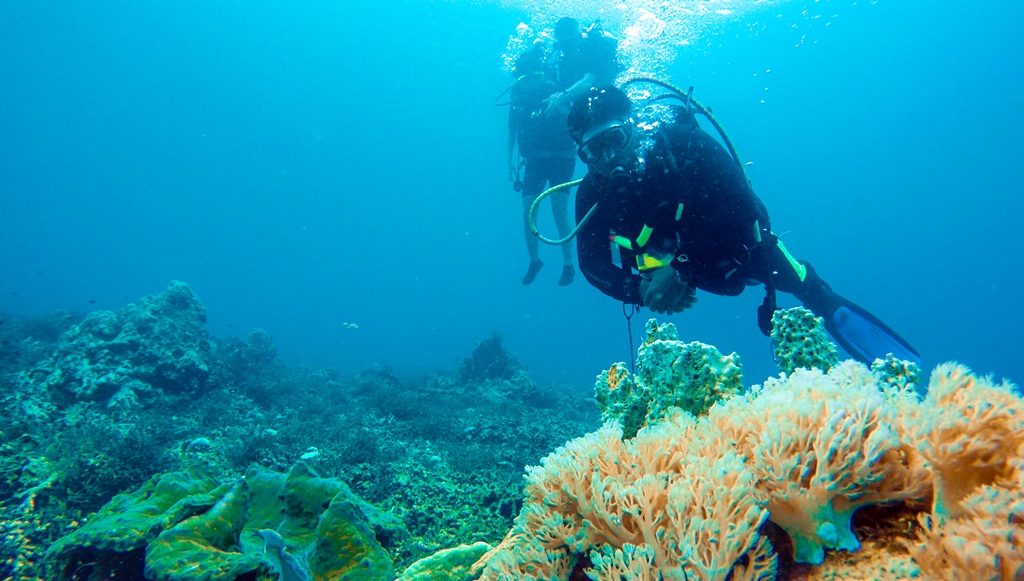 Aside from these, the Philippine International Diving Expo will showcase diving exhibits including a 270-square-meter Philippine pavilion, where the country's finest dive destinations can be admired. These encompass places like Anilao, Batangas, Bohol, Coron, Oriental Mindoro, Puerto Galera, and Southern Leyte.
Also read: The Diving and Resort Travel Show Is Back This September
The Philippine International Diving Expo will also act as a platform for the estimated 60 dive buyers from different parts of the world like the USA, UK, France, and Japan to conduct business meetings with Philippine dive stakeholders and eventually make direct connections with the country's leading dive resorts and centers.
Details
What: Philippine International Dive Expo
When: September 20 to 22, 2019
Where: Conrad Manila, Seaside Boulevard, Coral Way, Pasay City
Website: divephilippines.com.ph/phidex