Cinemalaya Unveils Official Film Entries for Its 15th Edition
Calling all avid fans of Filipino independent films!
The country's biggest and much-awaited independent film festival—Cinemalaya Philippine Independent Film Festival—is back for its 15th edition! Once again, the film festival will showcase the best of independent cinematic works to the Filipino and international film communities from August 2 to 13, 2019 at various venues in CCP.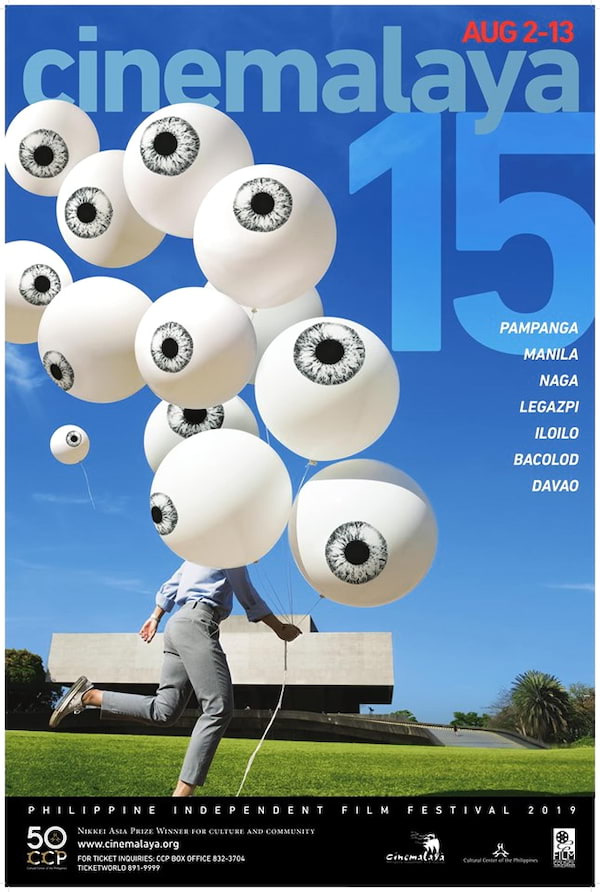 Since 2005, Cinemalaya's annual film festival has showcased over 1,000 works by new and veteran Filipino independent filmmakers from documentaries to full feature films.
And this year, the festival puts the spotlight on ten full-length and ten short feature films.
Full-Length Film Category
ANi (The Harvest)

Directed by Kim Zuniga and Sandro Del Rosario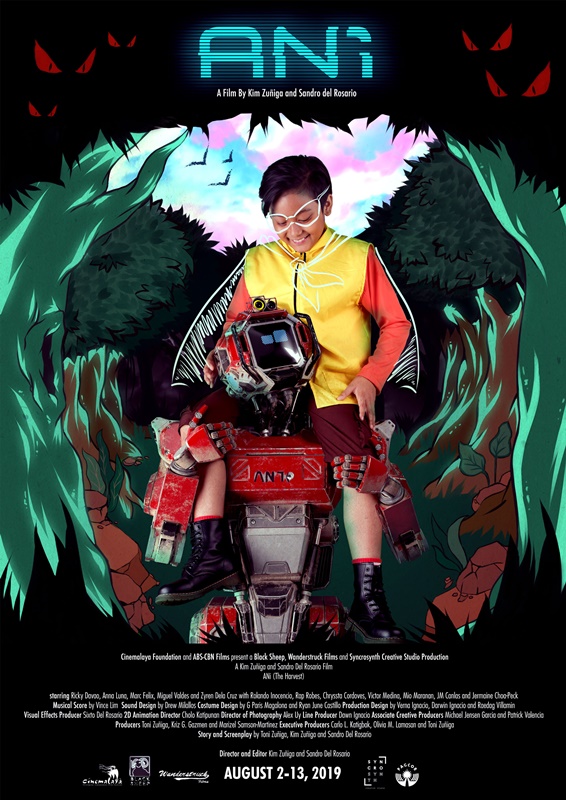 Set in the year 2050, an orphaned boy moves to a farm to live with his estranged grandfather. When his grandfather falls ill, the boy embarks on a quest with his malfunctioning robot to search for magical grains that he believes can save the man's life.
Belle Douleur (Beautiful Pain)
Directed by Joji V. Alonzo
A 45-year-old woman finds herself alone and resigned to a solitary life after her parents—who she spent her adult life looking after— passed away. She meets Josh, a young antique dealer who has has been living on his own for years after losing his father and grandfather, and without much memory of his mother. Their loneliness draws them together to create a special bond.
Children of the River

Directed by Maricel Cabrera–Cariaga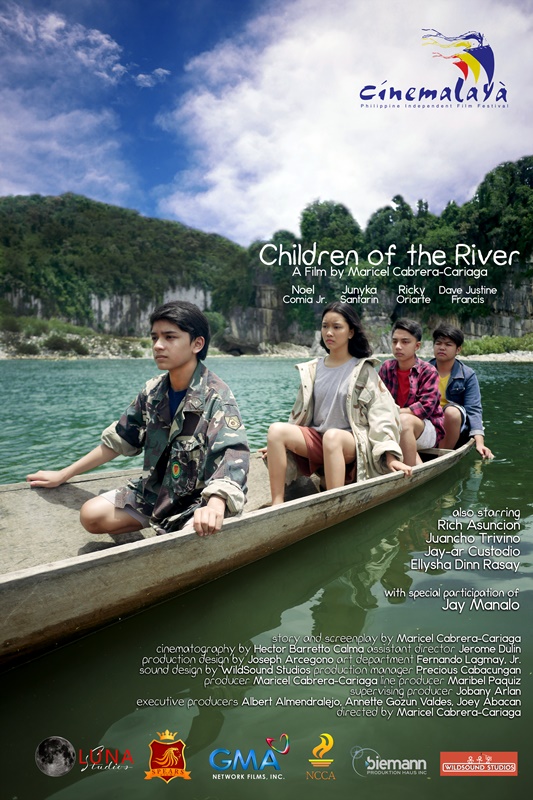 Sworn to always look out for each other, Elias and his three best friends start each day with phone calls before heading out to a new adventure. But when an outsider takes a vacation in their quaint village, it triggers a change within Elias. All seems good and well until one dreaded day—and the news that came with it.   
Edward

Directed by Thop Nazareno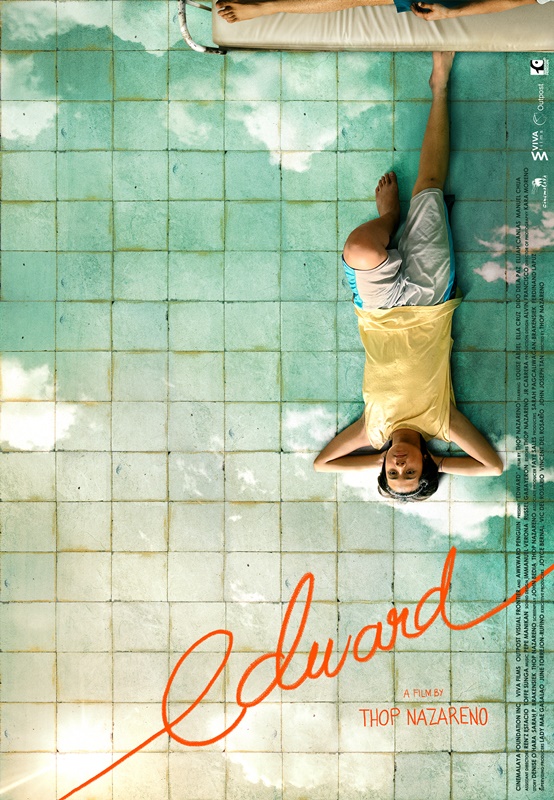 This film follows a young boy named Edward, who has been living under his sick father's bed in a public hospital. Making the hospital ward as his own playground, his careless attitude changes when he meets and becomes enamored with a young patient named Agnes.
Fuccbois

Directed by Eduardo Roy Jr.
Best buddies Ace and Miko are seasoned beauty pageant contenders with the dream to become famous actors—until an ex-lover threatens to expose them and shock their thousands of followers on social media.
Iska

Directed by Theodore Boborol
Iska tells the story of a loving but impoverished grandmother of an autistic child, who tragically loses everything and turns into someone society reckons her to be.   
John Denver Trending

Directed by Arden Rod Condez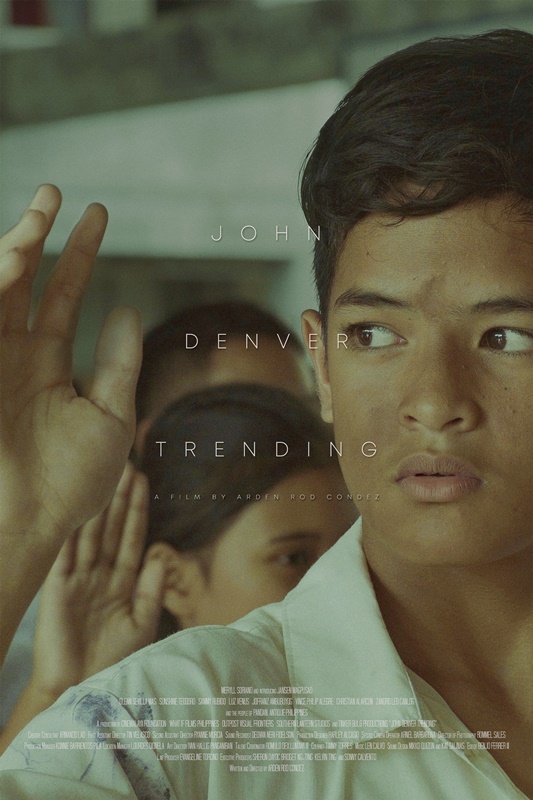 John Denver Trending is about a teenage boy's life that suddenly changed when a video of him brutally attacking a classmate goes viral.
Malamaya (The Color of Ash)

Directed by Danica Sta. Lucia and Leilani Chavez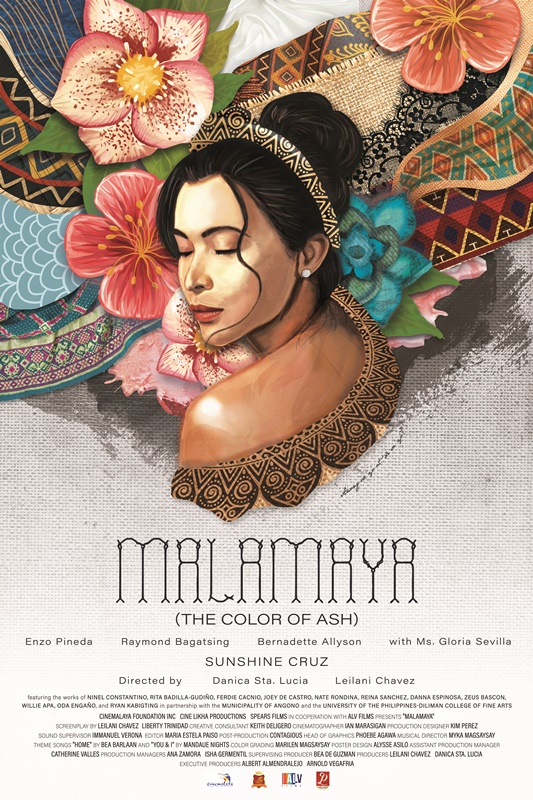 A pessimistic, uninspired middle-aged artist finds spark with a millennial amateur photographer, who leads her on a road of creative and sexual awakening.   
Pandanggo Sa Hukay

Directed by Sheryl Rose M. Andes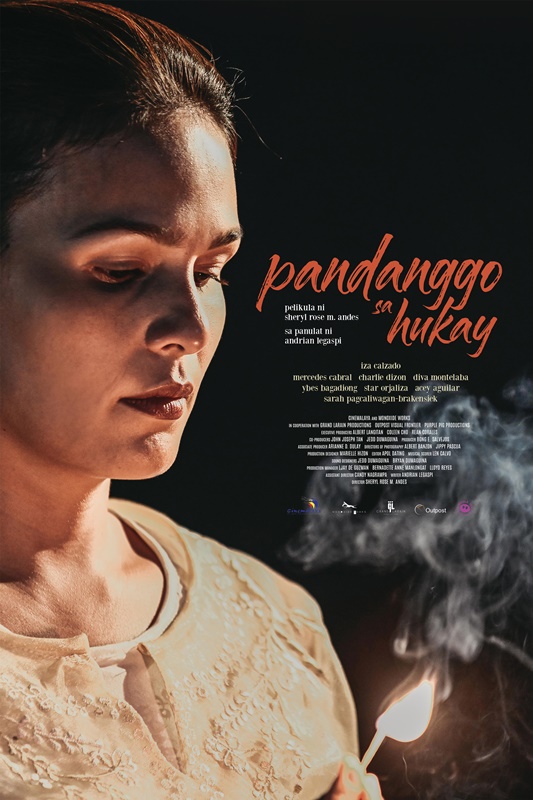 A small-town midwife's preparation for an interview for a job in Saudi Arabia is disrupted by a series of unfortunate events. Pandanggo sa Hukay is about a woman's journey in balancing light and shadows in her life.
Tabon

Directed by Xian Lim
With the death of his father, Ian journeys back to his hometown with his wife and stepdaughter to discover the mystery that lurks behind his father's murder. Through the help of the senior inspector, Ian is introduced to three suspects that claim different versions of truths. Each vantage point leads to various revelations solving questions and uncertainties about his childhood.
Short Feature Category:
"Disconnection Notice," directed by Glenn Lowell Forneste Averia
"Gatilyo (Trigger)," directed by Harold Lance Pialdal
"Heist School," directed by Julius Renomeron Jr
"Hele ng Maharlika (Lullaby of the Free)," directed by Norvin De Los Santos
Kontrolado Ni Girly Ang Buhay N'ya (Girly Is In Control of His Life)" directed by Gilb Baldoza
"Sa Among Agwat (In Between Spaces)," directed by Don Senoc
"Sa Gabing Tanging Liwanag Ay Paniniwala (Belief As The Light In Darkness)," directed by  Francis Guillermo
"Tembong (Connecting)," directed by Shaira Advincula
"The Shoemaker," directed by Sheron Dayoc
"'Wag Mo 'Kong Kausapin (Please Stop Talking)," directed by Josef Gacutan.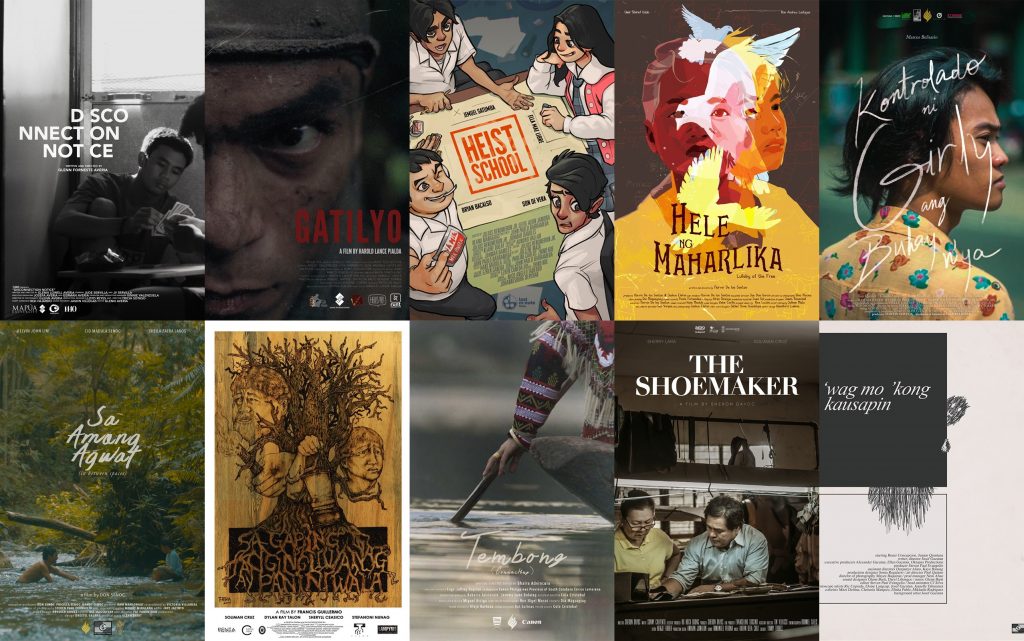 Opening the Cinemalaya 2019 film festival is Lav Diaz's "Ang Hupa" (The Halt), while the film Mina-Anud by Kerwin Go will be featured as the closing film.
What makes this year extra special is that Cinemalaya goes nationwide as it will be simultaneously screened on August 7 to 13 at selected Ayala Cinemas and Vista Malls in Manila, Pampanga, Naga and Legaspi in Bicol, Bacolod, Iloilo, and Davao.
The foundation also partnered for the first time with micro-cinemas in Metro Manila and in regions that will pave way to reach more film enthusiasts in other parts of the country.
Other reasons to celebrate Cinemalaya 2019
Aside from the official entries of the festival, film enthusiasts should also look forward to exhibition films in the festival's mainstays, such as the documentary section Dokyu and the special independent film section Indie Nation.
You can also expect the Best of the Festivals, which will revisit the best films from local festivals, and the Visions of Asia, which will feature award-winning films from Asian countries.
They will also bring back the Premiere section, where new films will make their cinematic debut.
In a press conference held on Tuesday, Cinemalaya Festival Director Chris Millado revealed that they will have a special tribute to film personalities like Eddie Garcia, Armida Siguion-Reyna, and production designer Cesar Hernando—who all made significant contributions to the Philippine film industry.
Cinemalaya Festival Director Chris Millado presents this year's  line up of activities
The festival also brings back the Retrospective section featuring the 2018 Cinemalaya Best Film, Audience Choice, and Special Jury Prize winners, as well as the best films of Cinemalaya since 2005.
This year marks the wide expansion of Cinemalaya as another major component of the festival goes regional. The Cinemalaya Campus kicks off a one-minute film making competition for students from Bicol, Western Visayas, and Davao City.
If you have a strong passion for film and are interested in engaging with filmmakers, you may want to join Cinemalaya's new component, the Mini-Versity happening from August 2 to 11 at the Silangan Hall.
To cap off the festival, the Cinemalaya Awards Night will be held on August 11, 7 p.m., at the Tanghalang Nicanor Abelardo (CCP Main Theater), where the official film entries will compete to get the coveted Balanghai trophies.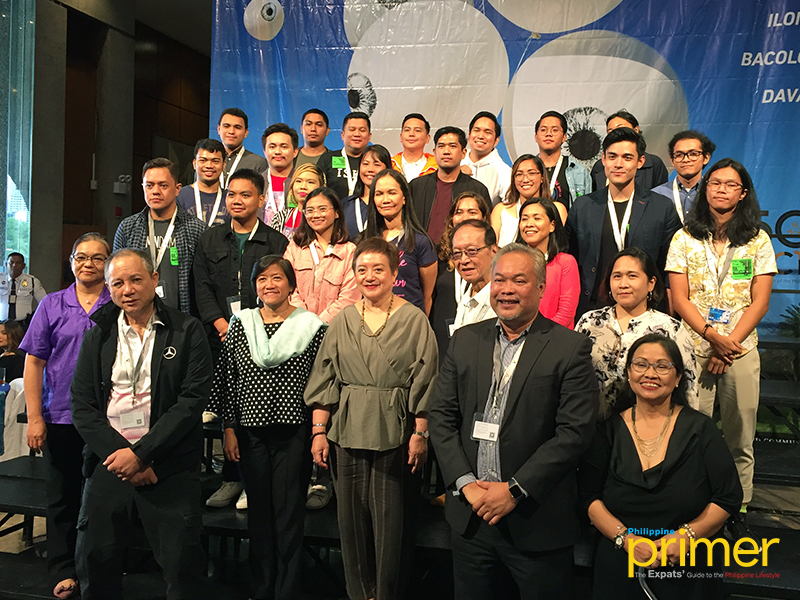 Cinelamaya Foundation committee with the filmmakers of the 10 full-length and 10 short feature films
Tickets are now available at CCP Box Office priced at Php 200 per screening for regular tickets and Php 150 per screening for students. Meanwhile, 20% discounts are given to senior citizens, PWD, government, and military personnel. You can check CCP Main Theater's screening schedule here.
For more information about Cinemalaya 2019, visit their website at www.cinemalaya.org, www.culturalcenter.gov.ph, and the Cinemalaya Facebook page. 
Details
What: 15th Cinemalaya Philippine Independent Film Festival
Where: Cultural Center of the Philippines and various cinemas
When: August 2 to 13, 2019
Website: www.cinemalaya.org
Facebook: Cinemalaya
Ticket information: Tickets are available at CCP Box Office
Regular tickets – Php 200 per screening
Students – Php 150 per screening (present valid ID at CCP Box Office upon purchasing tickets)
*20% discounts for senior citizens, PWD, government, and military personnel
---
Official film posters courtesy of Cinemalaya Foundation