In Praise of Vulnerability Exhibit by Martie Datu
While many people consider vulnerability as a weakness, a Filipina visual artist appreciates it as one of humanity's greatest assets. This September 1, 2018, ArtistSpace presents "In Praise Of Vulnerability," the fourth solo exhibition of visual artist, Martie Datu.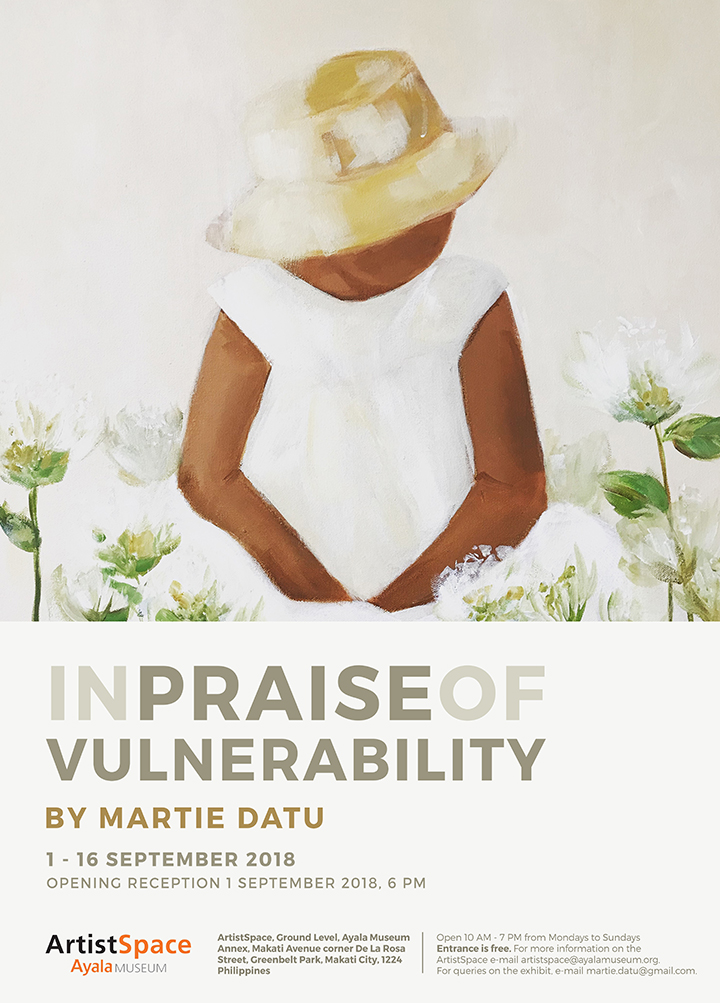 Celebrating a new chapter of her life, Martie Datu shares how big the role of vulnerability is playing in her life right now as she welcomes the joy and challenges of motherhood. See how her trademark painting of faceless subjects together with the elements of nature completes a bigger picture through "In Praise Of Vulnerability."
Martie will take us to a trip down memory lane with her canvas often with kids as her subject, to remind us that vulnerability can be a source of happiness and empathy, rather than pride and fear. Just like how we used to be when we were a child — youthful and optimistic. 
SUMMER AFTERNOON / 2018 / Acrylic on canvas / 30 x 28 in
Martie acknowledges how her own vulnerability helped her become an individual. That being attuned to our emotions enables us to empathize with others and that vulnerability leads to wholeheartedness — it is the backbone of building meaningful human connections.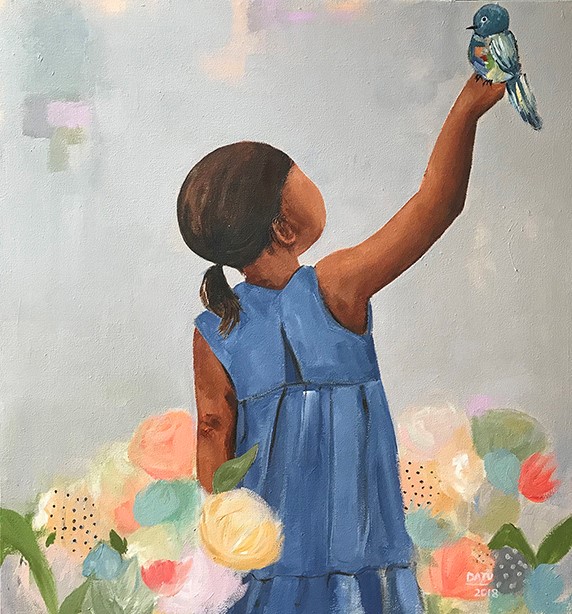 SPRING BIRDSONG / 2018  /Acrylic on canvas / 30 x 28 in
With each piece crafted with sincerity, Martie hopes that viewers contemplate on this takeaway: strength lies not in the absence of vulnerability, but rather, in the ability to accept it.
About the Artist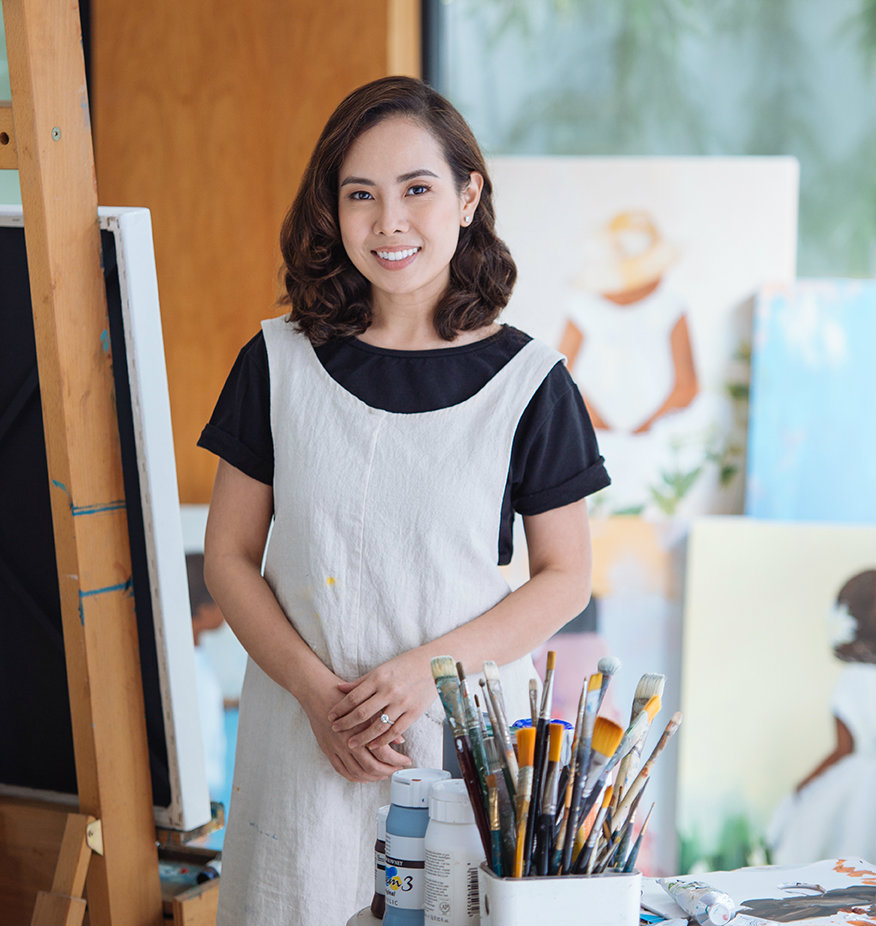 Martie Datu (born 1981) is a Filipina banker turned artist. She graduated from De La Salle University with a degree in Banking and Finance and spent more than a decade in the banking industry.
She rekindled her passion for painting during her three-year banking stint in Singapore where she spent most of her free time painting and attending workshops. Her work is held in private collections in the United States of America, Canada, Australia, United Arab of Emirates, and across Asia.
In Praise of Vulnerability will be on view at the ArtistSpace, Ayala Museum from September 1 to 16, 2018 with an Artist Reception on September 1, 2018. It is open from Mondays to Sundays, 10 a.m. to 7 p.m. Admission is free.
Details
What: In Praise of Vulnerability by Martie Datu Exhibition
When: September 1 to 16, 2018
Where: Ayala Museum Annex, Ground Level, Makati Avenue corner De La Rosa Street, Makati City
Facebook: artistspacegallery
Website: ayalamuseum.org/
Contact: Jane Salvador at (02) 759-8288
Email: artistspace@ayalamuseum.org
Artist's email address: (Martie Datu) martie.datu@gmail.com