Bamboo Road Exhibits Elegant Giants at Ayala Museum
Did you know that the Philippines is home to more than 60 species of bamboo? What's more is that the country is also a resting place of bamboo hubs, like the one in Pampanga, which was originally a property planted with bamboo for the mitigation of soil erosion. Now, Lubao Bamboo Hub and Eco Park, with its bamboo by the riverside, is now both an ecological park and a tourist destination.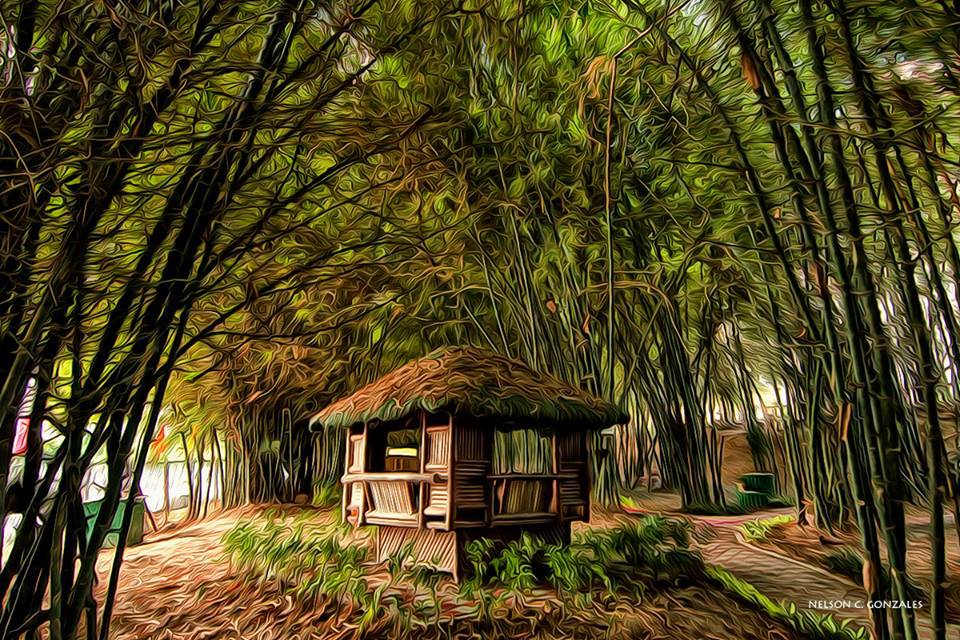 IMAGE Nelson C. Gonzales
Like the coconut, dubbed as the tree of life, the bamboo has its many uses as well. Young Machiku bamboos can be mixed in with traditional Filipino cuisines; Kawayan Tinik is utilized to make furniture; black bamboos are made into musical instruments. With bamboo in prevalence in the country, it is only fitting for the elegant giants to be a masterpiece in and of themselves.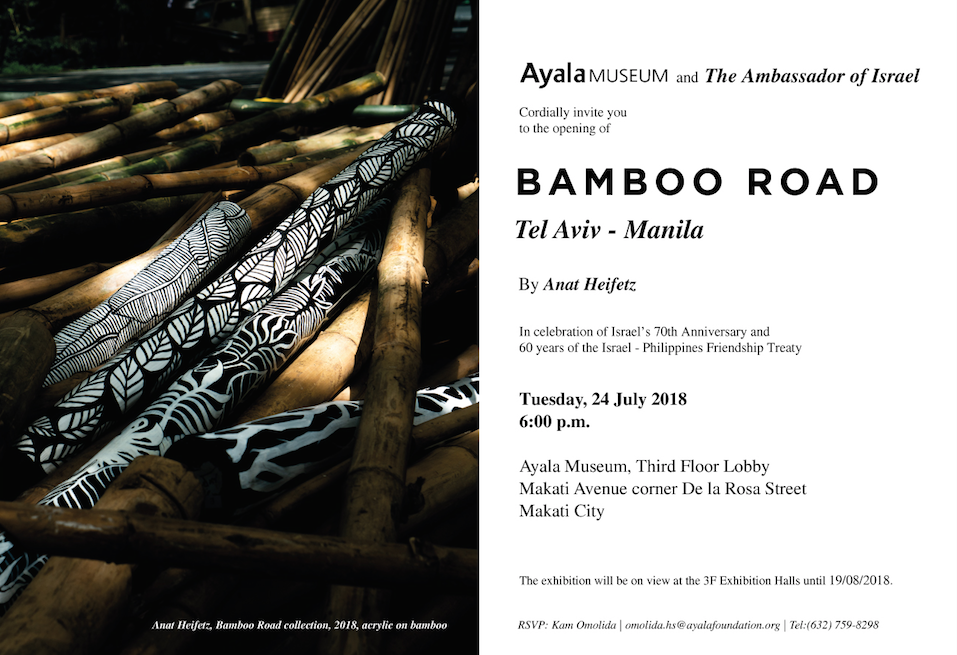 IMAGE Ayala Museum
This year, Ayala Museum invites us to take the Bamboo Road: Tel Aviv-Manila from July 24 to August 19 at the museum's third-floor exhibition halls, in celebration of 60 years of friendship between Israel and the Philippines.
"Bamboo for me has always symbolized magic, elegance, strength, serenity, simplicity and flexibility – qualities I wish for all of us to have." – Anat HeifetzBamboo Road: Tel Aviv – Manila showcases not just Anat's love for the craft but it also shows how art can assist in bridging two cultures.The result is a fascinating array of bamboos of all shapes and designs; bamboo as you've never seen them before.25 July – 19 August 20183F Exhibition Halls

Ayala Museumさんの投稿 2018年7月22日日曜日
Headlined by Israeli fashion designer Anat Heifetz, who resettled in the Philippines in 2015 and is now teaching at the College of Saint Benilde, Bamboo Road lets us witness a collection of bamboo masterpieces, painted with different patterns to look like fabric rolls in a charismatic black and white. It then culminates in a sea of fabric-looking bamboos, elegantly curated for the viewing public. By working hand-in-hand with Paete Laguna's wood craftsmen, Heifetz ensured that the exhibit bridges the culture of the Holy Land and the Pearl of the Orient.
For more information, you can visit their Facebook Event Page at www.facebook.com/events/492264291211661 and their website www.ayalamuseum.org or call at 02-759-8298.

Details: 
What: Bamboo Road Tel Aviv-Manila
Where: Ayala Museum
When: July 24 to August 19
Facebook: www.facebook.com/events/492264291211661
Website: www.ayalamuseum.org/2018/07/24/bamboo-road-tel-aviv-manila
---
This is a press release. Minor edits were made prior to publishing.
Sources: Ayala Museum Press Release, Facebook, Sun Star Pampanga, PCCARD DOST