Ties of History: Art in Southeast Asia
It is often said that art brings people together as it breaks barriers that are commonly upheld in other fields. From August 8, 2018 to October 6, 2018, witness as this statement is brought to life at the exhibit Ties of History: Art in Southeast Asia.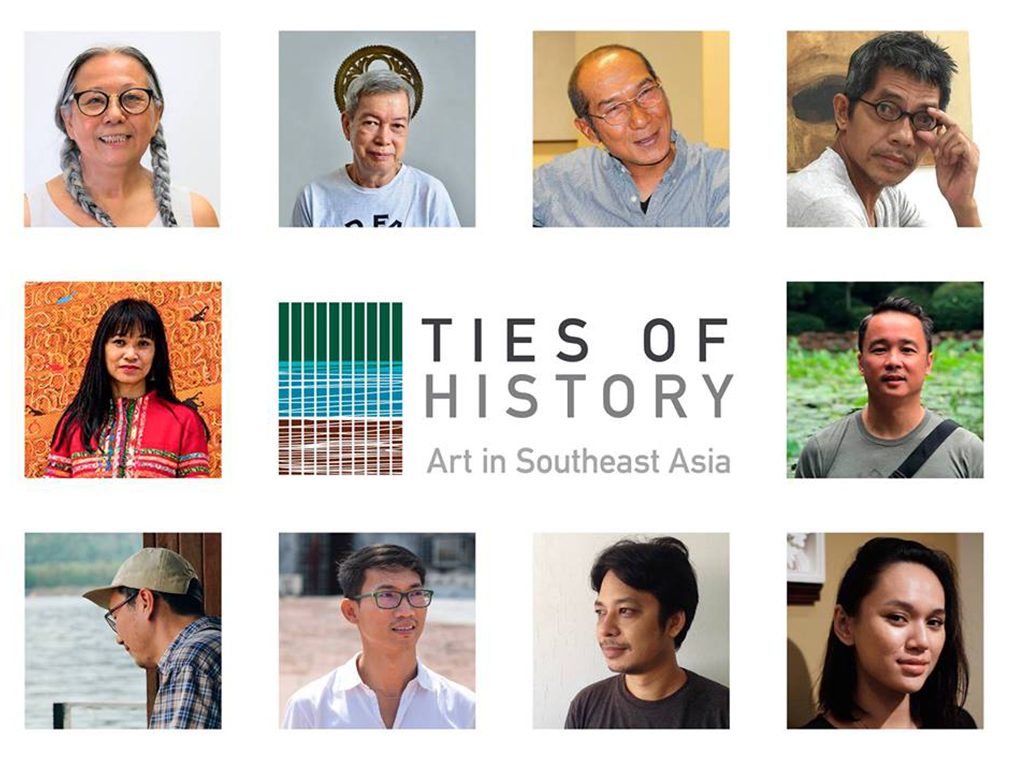 IMAGE grabbed from Ties of History: Art in Southeast Asia events page
As the conclusion of the Association of Southeast Asian Nations' (ASEAN) 50th anniversary, 10 artists, one from every ASEAN country, are putting on a contemporary art exhibit. Their works will be displayed at the Metropolitan Museum of Manila (MET Manila), Yuchengco Museum, and the University of the Philippines Vargas Museum.  The exhibits will open on August 8, 9, and 10 respectively, with a series of programs for each venue and will be displayed simultaneously until October 6, 2018.
The artists involved in the exhibit are as follows:
Amanda Heng (Singapore)
Roberto Feleo (Philippines)
Anusapati (Indonesia)
Do Hoang Tuong (Vietnam)
Chris Chong Chan Fui (Malaysia)
Yasmin Jaidin (Brunei)
Min Thein Sung (Myanmar)
Vuth Lyno (Cambodia)
Jedsada Tangtrakulwong (Thailand)
Savanhdary Vongpoothorn (Laos)
The exhibit is presented by the National Commission for Culture and the Arts (NCCA) through the Dalubhasaan Para sa Edukasyon sa Sining at Kultura (DESK) and the support of the Office of Senator Loren Legarda. It will be curated by noted art historian and scholar, Dr. Patrick D. Flores.
Details
What: Ties of History: Art in Southeast Asia
When: August 8 to October 6, 2018
Where: MET Manila, Yuchengco Museum, Vargas Museum