Art Room at Ayala Museum Opens Workshop for Adults this August
There is Russia's Maria Kreyn, whose every brush stroke seemed to be a whisper of prayer. Each desaturated color was a jump from what was once a blank canvas, into a seemingly live and moving portrait of her own making. Then, there are the Philippines' own progenies.
With Juan Luna's historical Spolarium depicting the life—or the lack thereof—of gladiators, and Fernando Amorsolo with his scenic landscapes and mirror images of Filipino living, we are assured of one thing: these prominent painters will live beyond their years with their craft.
However, we forget to mention that the Philippines is also a melting pot of blooming artists and enthusiasts alike, wanting to share their knowledge to immortalize their mark– may it be through watercolor or acrylic paint.
Once again, Ayala Museum opens the doors of the Art Room for adults with dreams of learning the art of painting! With two contemporary visual artists to enlighten every enthusiast, this Art Workshop for Adults will paint away for the whole month of August!
Starting August 11, Eileen Escueta will be conducting Basic Watercolor Painting Workshop from 9 am to 12 noon every Saturday. Escueta of The Owl and the Brush chooses watercolor for her medium. Apparently, she finds joy in the unpredictable movement and sheen of color and water meshed together. With her delight in painting flora and fauna, enthusiasts and lovers of nature will surely enjoy her watercolor sessions.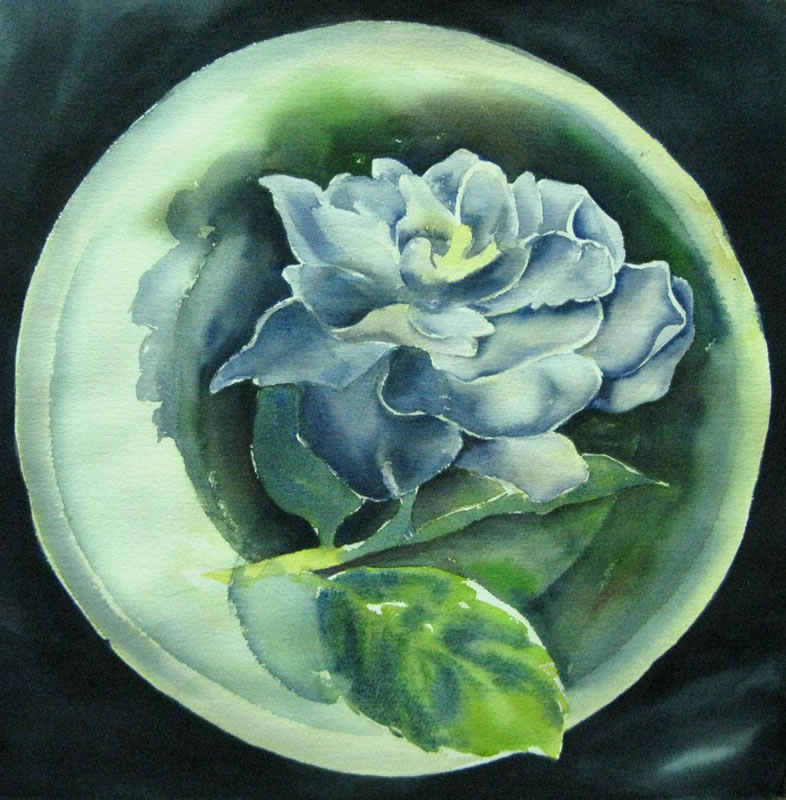 Magnolia by Eileen Escueta./ IMAGE Eileen.Escueta.Net
Meanwhile, for enthusiasts who prefer the use of acrylic as their medium, Benedict Reyna, the "Ilustrador ng Kabataan" (Illustrator for the Youth), will be in the Basic Acrylic Painting Workshop starting August 11, from 2 pm to 5 pm every Saturdays. The Filipino avant-garde delves deeper into the eccentric life, as he paints visions and combinations of good and bad, which he believes is the right formula for genuine perfection.
Humble Oasis by Benedict Reyna./ IMAGE Ang-ink.org
So, hurry up! Register now and witness as these two artists paint their way towards you. For more information regarding registration and payment instructions, you may visit ayalamuseum.org. or call (632) 759 82 88 loc. 8272.
Details:
What: Art Workshop for Adults
Where: Ayala Museum
When: August 11, 18, 25
Rates:
Regular: Php 6,750
Discounted: Php 6,075 (for members of Ayala Museum, ARC, and AGC only)=
---
Written by Chin Sanigan
Source/s: Ayala Museum Press Release, The Owl and the Brush, Ilustrador ng Kabataan