Dog and Cat Expo 2018 at SMX Convention Center in Pasay
A walk in the park, a road trip to the supermarket, a new toy bone—these are few of the many ways that our beloved furry companions love to do with us. This is why on July 14 to 15 2018, Pet Express spearheads this year's Dog and Cat Expo 2018 at the SMX Convention Center in Pasay City.
Now on its seventh year, Pet Express' Dog and Cat Expo is changing things up with its 'University' theme. On the day of the event, pet owners will be able to flaunt their furry pet's student-esque clothes and interact with other pet enthusiasts.
Exclusive promos and discounts from famous pet brands await the visitors. There will also be informative talks regarding proper pet grooming, feeding, and caring.
The Pet Express Dog and Cat Expo, in partnership with the Compassion And Responsibility for Animals (CARA welfare), also encourage all the pet owners to take pictures of their pet in their best scholarly look and post it with the hashtag #dogandcatEXPO2018forCARA on Instagram or Facebook. Every entry will be counted as a donation to various animal shelters in the country.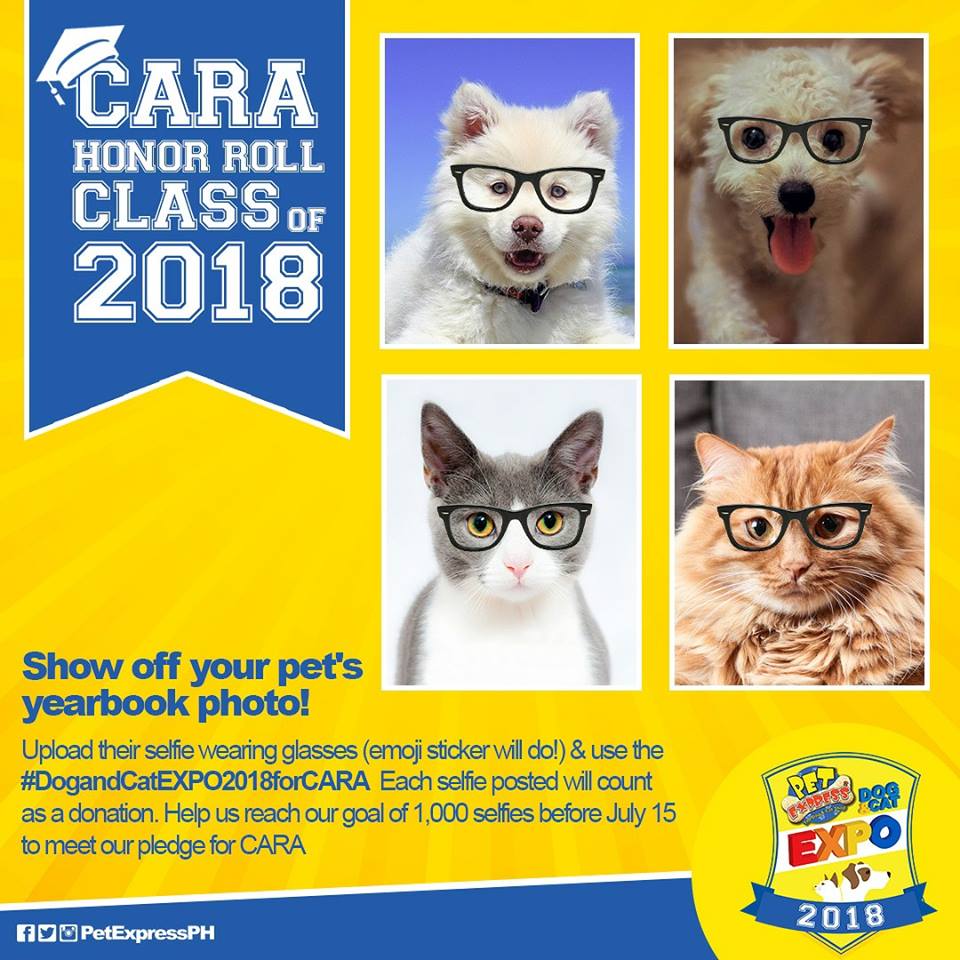 So what are you waiting for? get your pets hyped up and ready for a weekend full of purring and barking!
Details:
What: Pet Express' 7th Dog and Cat Expo
When: July 14 to 15, 2018; 10 a.m. to 10 p.m.
Where: SMX Convention Center, Pasay City
Entrance: FREE for humans and pets 😉