Global Youth Summit 2018: Get Engaged and Be Inspired!
Get engaged and be inspired to become the world's future leader at the Global Youth Summit 2018, happening on August 25, 2018 at the SM Mall of Asia Arena!

A safe space for young innovative minds, Global Youth Summit is an annual celebration for the youth to develop their skills through youth leadership seminars and workshops on sustainable development goals. Thousands of delegates from all over the country will be joining together in this one-day celebration to create an impact and help make a change.
Local personalities and influencers will be invited to give inspiring talks about their advocacies and global sustainable development goals. From small responsibilities on the internet to cultural and economical goals and developments, the Global Youth Summit is here to help spread knowledge and awareness to the youth.
Mark your calendars as the annual Youth Summit is happening on August 25, 2018 at the SM Mall of Asia Arena! Tickets are FREE (while tickets last) and you can register online at http://bit.ly/GYS2018. For group registrations of more than 20, you can email them at gpyph@globalpeace.org.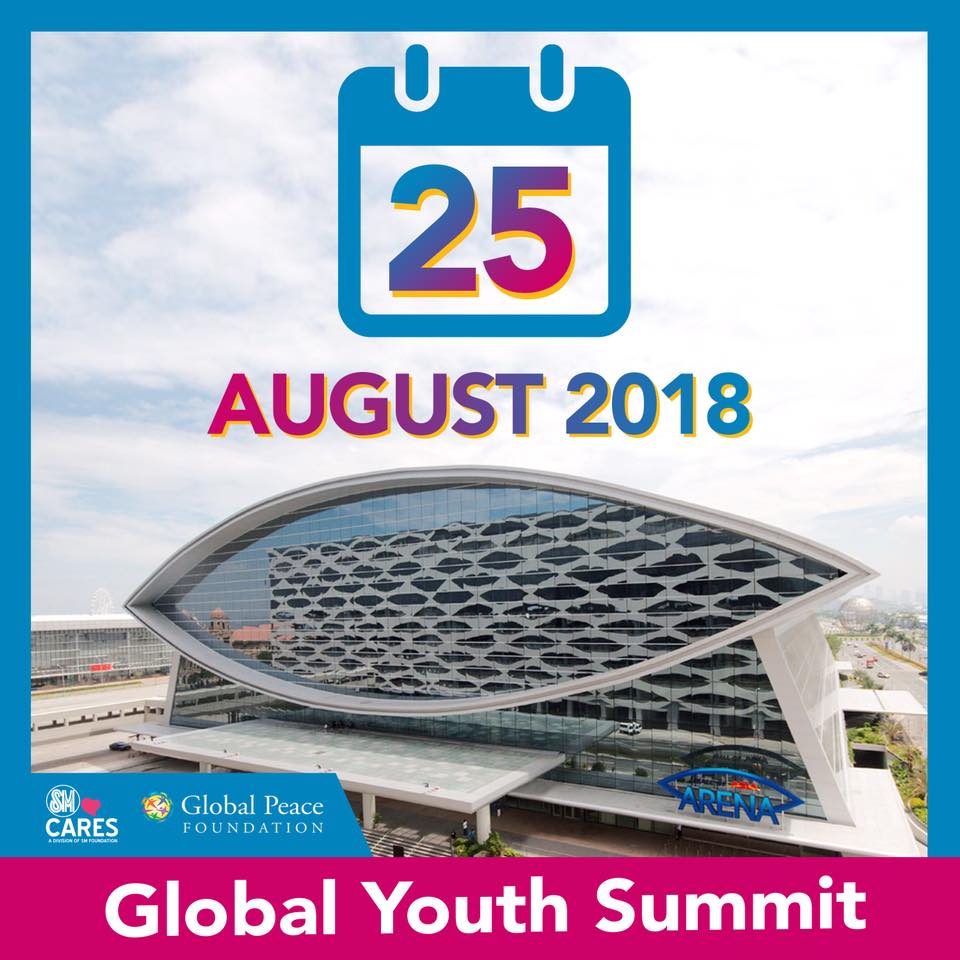 Take part and help change the world. Register now and believe that #YoungPeopleCan!
Details:
What: Global Youth Summit 2018
When: August 25, 2018
Where: SM Mall of Asia Arena, Pasay City
Facebook: www.facebook.com/globalyouthsummit