Storywriting School: Stop the writer's block!
Do you ever get frustrated with all these unorganized ideas inside your head which you can't seem to collect and write all at once? Don't worry, you are not alone!
Writer's block is no joke. It comes without warning and when it hits you hard, you'll find yourself completely lost in your unorganized thoughts with a blank page and a blank mind. But don't worry, writer's block won't stop you from writing what you love as Storywriting school is here to help you with that!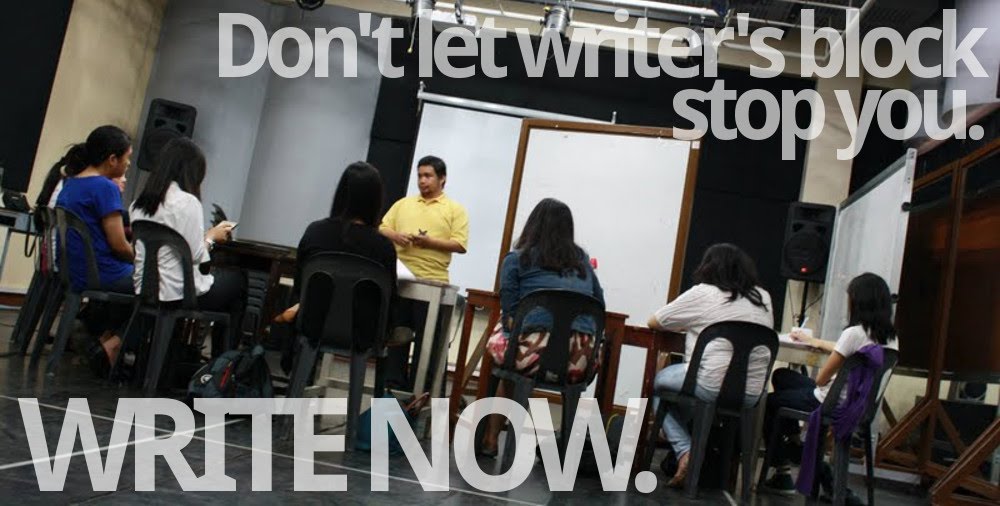 Whether you are a student, a parent, a business professional who wants to learn the basics of story writing, or a passionate one who wanted writing to be a profession, Storywriting school is definitely right for you!
Storywriting school offers writing courses and workshops to help naturally gifted writers and those who are willing to learn, to overcome the ultimate writer's block. Founded by eight-time Palanca Award winner, Dr. Joachim Emilio B. Antonio, a teacher and a writer by profession and by heart, Joem together with his wife, Joy have been building the storywriting school brand. Roaming around the metro with the passion to teach, storywriting school aims to help every writer to put ideas on paper.
This June, catch Storywriting School with their courses and workshops around Makati! Schedules and details are listed below:
Storywriting Basics: Storytelling
is a 12-hour writing course on narration
June 9-10 (Saturday-Sunday), 11:00AM-6:00PM
Fully Booked, Greenbelt 5, Ayala Center, Makati
Write Now Party
a writing marathon that's based on the story building principles taught by Dr. Joem Antonio.
June 12 (Tuesday), 10:00AM-5:00PM
Staple and Perk, Ecoplaza, Makati
How to Write Children's Stories
six-hour crash course on storywriting for a young audience.
June 30 (Saturday), 10:00 AM-5:00 PM
2F Sunshine Place, Jupiter Street, Bel-Air, Makati City
For more details, you can check them out at https://www.storywritingschool.com or their facebook page https://www.facebook.com/storywritingschool
---
Source: Storywriting school