4th Andrea O. Veneracion International Choral Festival
The 4th Andrea O. Veneracion International Choral Festival will happen next year, July 18-21, 2019 as announced by the Cultural Center of the Philippines. The Festival will be composed of three categories namely Folk Song, Equal Voices, and Mixed Choir.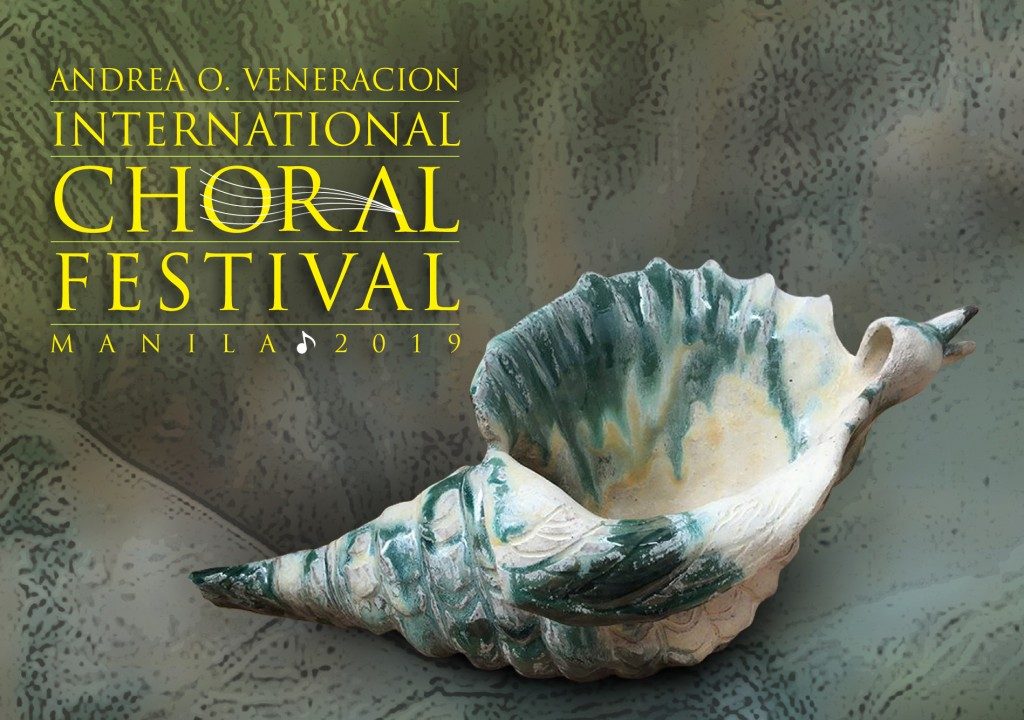 The international choral festival is named after the late National Artist for Music and the founder of the Philippine Madrigal Singers, Andrea O. Veneracion. She was a choirmaster, choral arranger, and an adjudicator of various international choral competitions, which helped her pave the way to the development of the Philippines' choral music.
Strengthening talents as Filipino pride in the field of arts, two of the top winners of Andrea O. Veneracion International Choir Festival in 2019 will be the face for the festival in the Asia Grand Chorale Prix in Bali, Indonesia which will be held on 2019. Interested participants can download the guidelines and application form here.
Award will range from US$ 1,000 to US$ 5,000. The jury will be composed of 5 internationally renowned adjudicators from Europe, North America, South America, Africa/Australia, and the Philippines.
For further inquiries, contact the CCP Artist Training Division at 02-832-1125 local 1604/1605 or email aovchoralfestmnl2019@gmail.com. Requirements for the event will also be passed on the same email address.
Details:
What: 4th Andrea O. Veneracion International Choral Festival
When: July 18-21, 2019*
* subject to change
---
Written by Vinnise Marcelo, Philippine Primer intern
Sources:Andrea O. Veneracion International Choral Festival Facebook page, Philippine Madrigal Singers Website