Events Happening this Weekend: December 30-31, 2017
This weekend is the last weekend of 2017,  so better make the most out of it! Spend the time with your closest friends, your family, and your significant other, and take them to see these events happening this weekend in Metro Manila.
Autocolonies art exhibit (ongoing until December 30)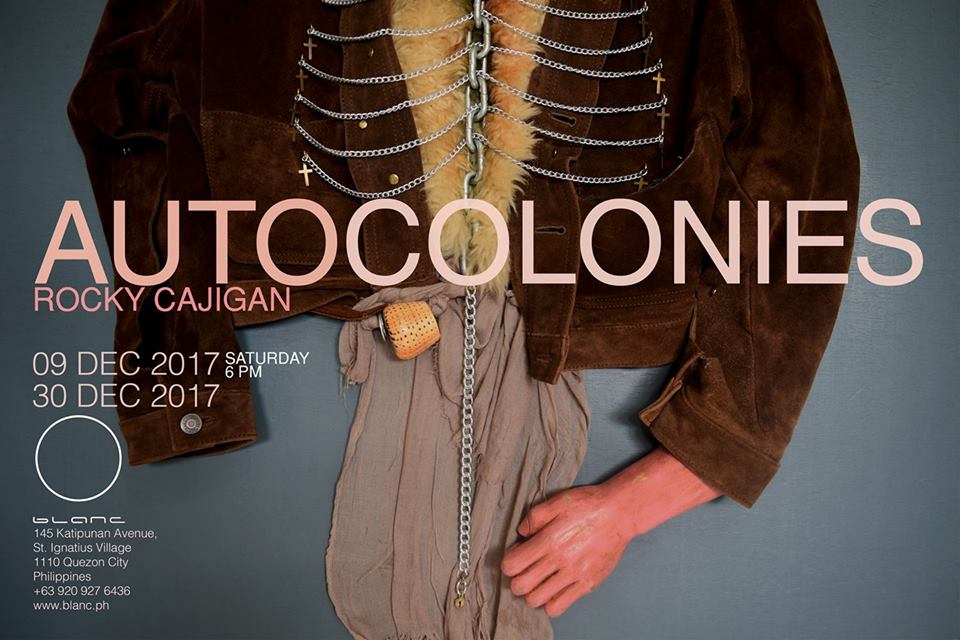 Here's one art exhibit that will let you discover and explore the life and practices of the Bontoc tribe in Cordillera province, which is the artist's ancestral origin. Rocky Cajigan will showcase art pieces and sculptures that depict the past and present life in this region.
Also read: Autocolonies by Rocky Cajigan
Valkyrie New Year's Eve Ball feat. Quintino (December 31)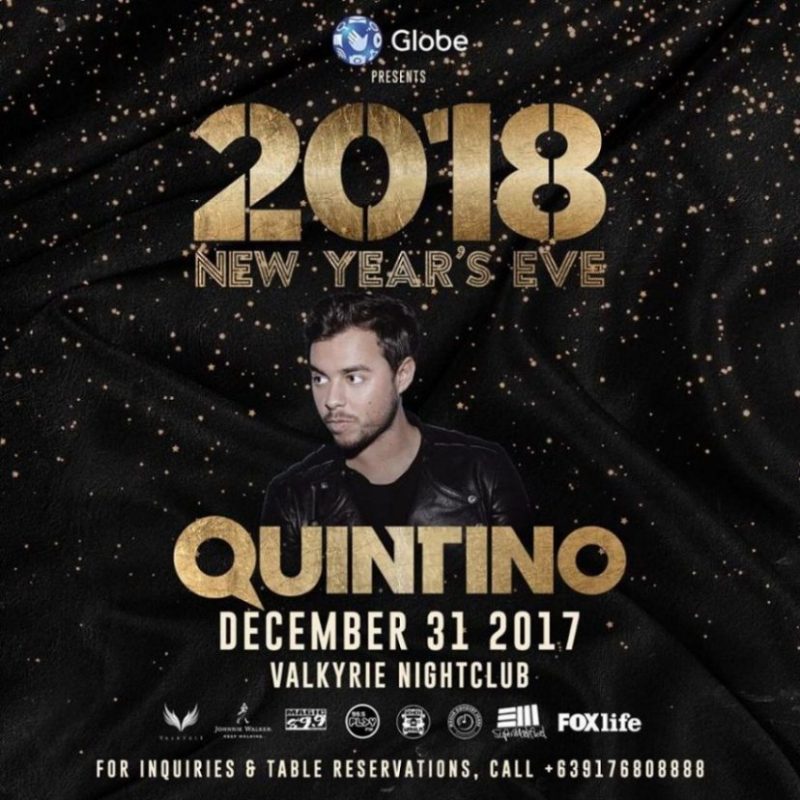 Want to party all the way to the new year? If you don't have plans on how to welcome the new year yet, then join the party at Valkyrie Nightclub in BGC starring Dutch DJ Quintino! There will also be live performances by local and international DJs.
Also read: DJ Quintino Live in Manila 2017
Cedric Gervais Live at Cove Manila (December 31)
If you're a party animal, then you should be at Cove Manila this Sunday for a smashing New Year's Eve party with the remix master Cedric Gervais. Hit the dance floor and watch fireworks at the newest party destination in the city!
Also read: Cedric Gervais Live at Cove Manila on New Year's Eve
Bohemian New Year (December 31)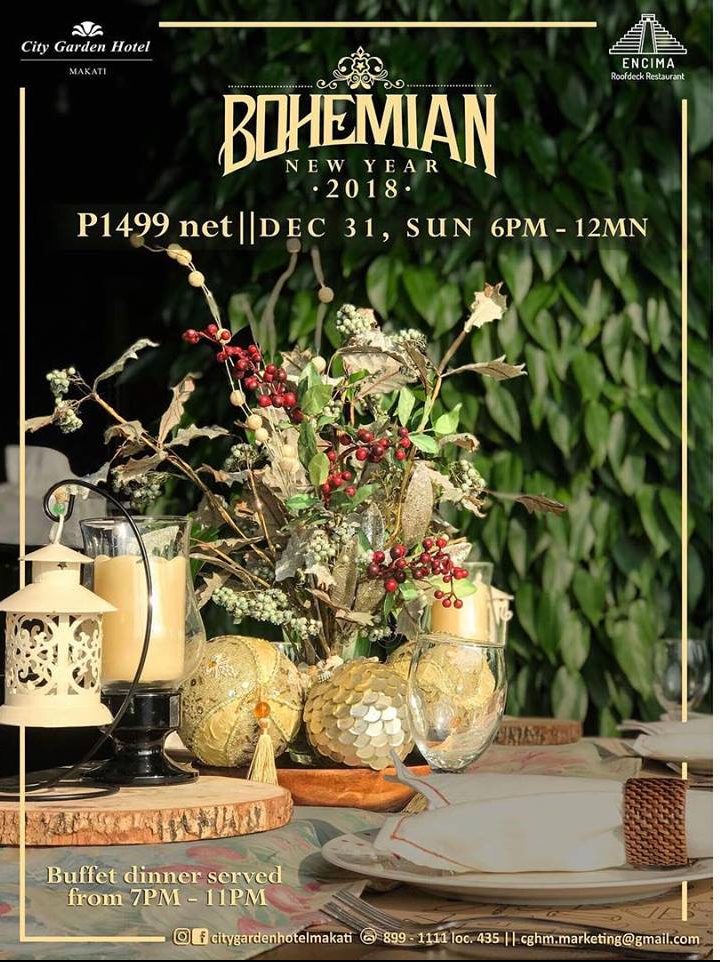 You don't have to be in another country to experience a different kind of New Year! Take your family and best friends to Encima Roofdeck Restaurant in Makati and welcome 2018 the Bohemian way. There will be, of course, mouthwatering New Year's food served in a buffet style with free-flowing beverages.
Also read: Encima Roofdeck Restaurant's Bohemian New Year
Pasko Noon at Ngayon art exhibit (ongoing until December 31)
Still feeling the Christmas spirit? Delve more deeply into the colorful Christmas tradition in the Philippines at Jun Impas' solo exhibition of realist paintings at the Altro Mondo Contemporanea gallery in Greenbelt 5, Makati. This weekend is also your last chance to appreciate the works of this widely recognized Filipino painter, which are being exhibited only until December 31.
Also read: Pasko Noon at Ngayon – A Solo Exhibition Of Jun Impas
Disney on Ice: Everyone's Story (ongoing until January 3, 2018)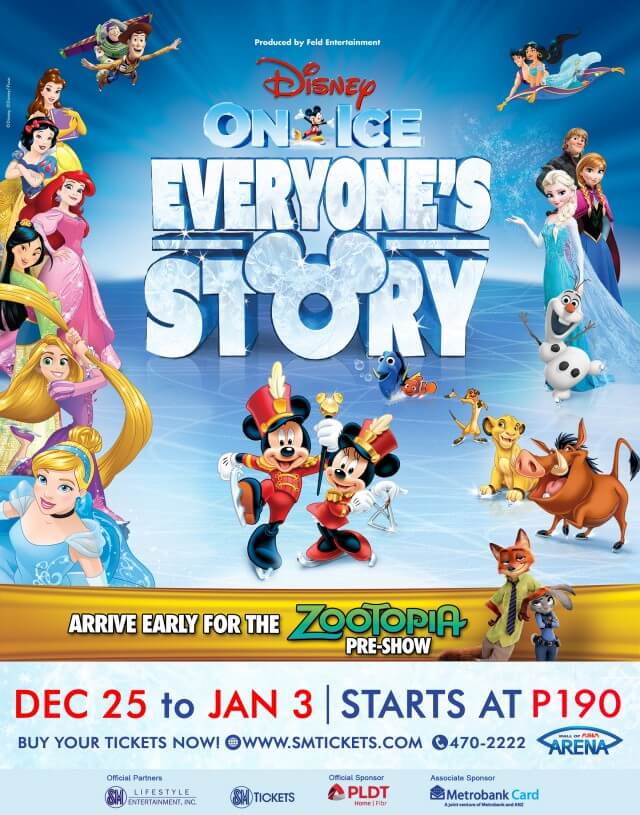 For the kids and kids at heart, Disney On Ice: Everyone's Story brings the world's most adorable mouse, Mickey Mouse, together with Minnie Mouse, Disney princesses, and other Disney characters together on an icy stage in Manila! Running until January 3 at the Mall of Asia arena, this weekend event is sure to entertain the whole family!
Also read: Disney on Ice: Everyone's Story
MO_Space X: Counterfeit Monochromes (ongoing until January 24, 2018)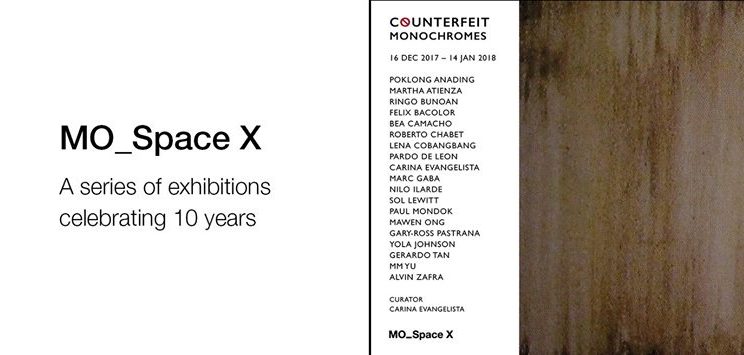 If you're into thought-provoking and curious art, then you should also see Counterfeit Monochromes this weekend! A part of the MO_Space X series, it is a group exhibition  by various artists that use lines, shapes, and forms to celebrate "expressionism in minimalism's clothing."
Also read: MO_Space X: Counterfeit Monochromes in BGC