The Life Drawing Session 4: The Courtiers of Versailles
Free you calendars on September 23, 2017 as the 4th edition of The Life Drawing Session Philippines themed "The Courtiers of Versailles" relive the bold and brilliant baroque era when Louis XIV was hailed as The Sun King. Everyone is invited to participate as well as join the royal court and indulge in playing aristocrats displaying their artistic talents.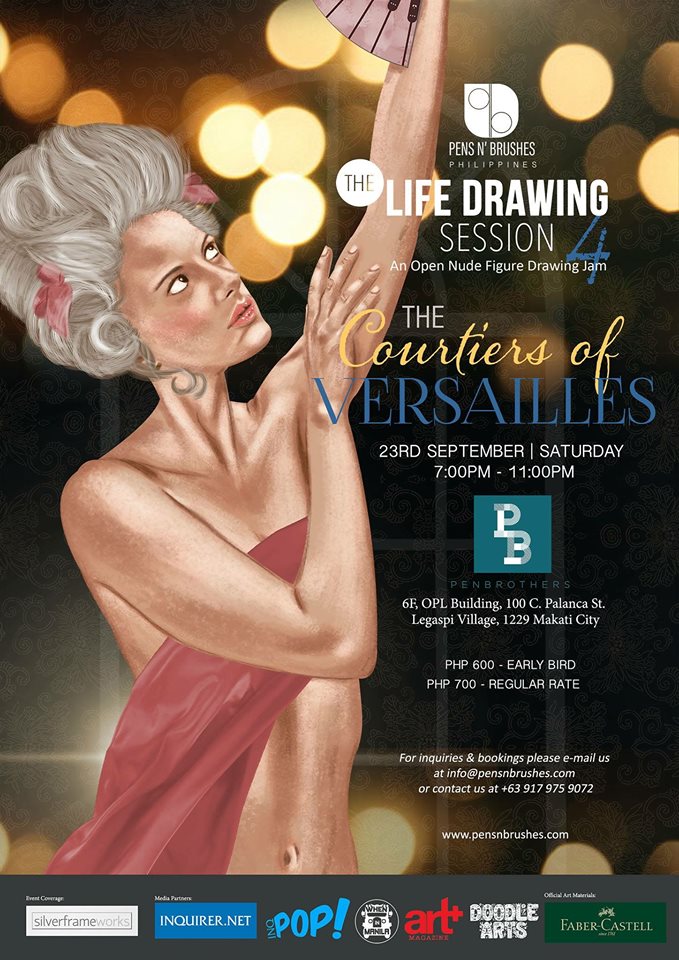 /IMAGE PensNBrushes Philippines
The said event will be held at the 6th floor, OPL building, 100 C. Palanca St. Legaspi Village,Makati to be hosted by PensNBrushes Philippines and Penbrothers. They will showcase male and female models, styled with looks that are inspired by the early modern era while posing with French Baroque accompaniment.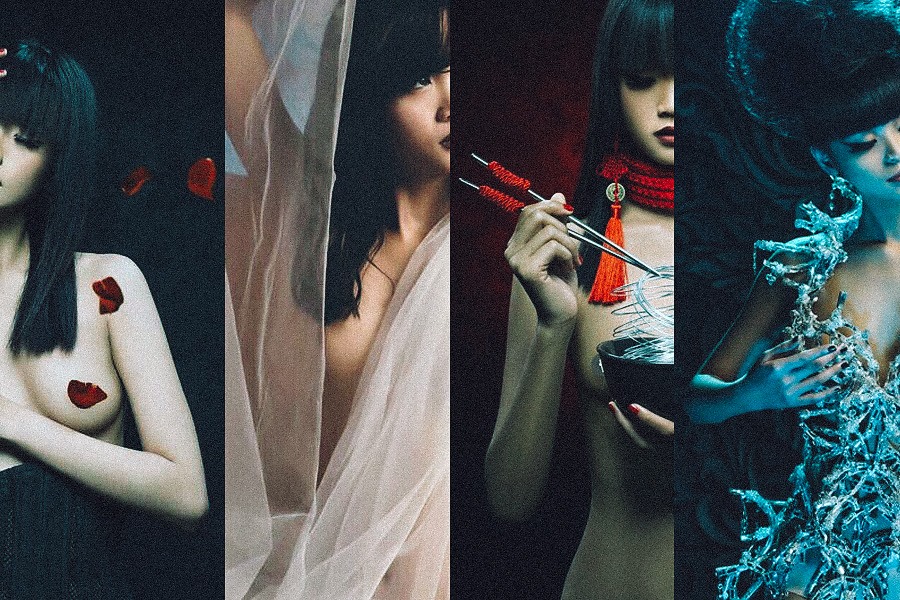 /IMAGE PensNBrushes Philippines
Just like the previous editions, the event aims to give a casual and enticing vibe for artists of different skills by embodying diverse themes, making the nude drawing session more exhilarating and less intimidating.
Early Bird rate tickets are available at Php 600 while regular tickets at Php700. For enquiries and reservations, please e-mail info@pensnbrushes.com or visit their website at www.pensnbrushes.com
For more information, you may visit the official facebook page of PensNBrushes Philippines at @pensNbrushesPH or you can send them your questions through email at  http://www.pensnbrushes.com.
DETAILS:
What:4th edition of The Life Drawing Session
When:September 23, 2017
Where: 6/F, OPL building, 100 C. Palanca St. Legazpi Village, Makati
Early Bird: Php 600
Regualr Rate (Door Charge): Php 700
---
Written by Philippine Primer Intern Reva Marcelo