Arnel Pineda: The 50th Birthday Concert in Okada Manila
Journey lead vocalist Arnel Pineda is turning 50, and fans will get to celebrate with him in "Arnel Pineda: The 50th Birthday Concert" on September 5 in Okada Manila.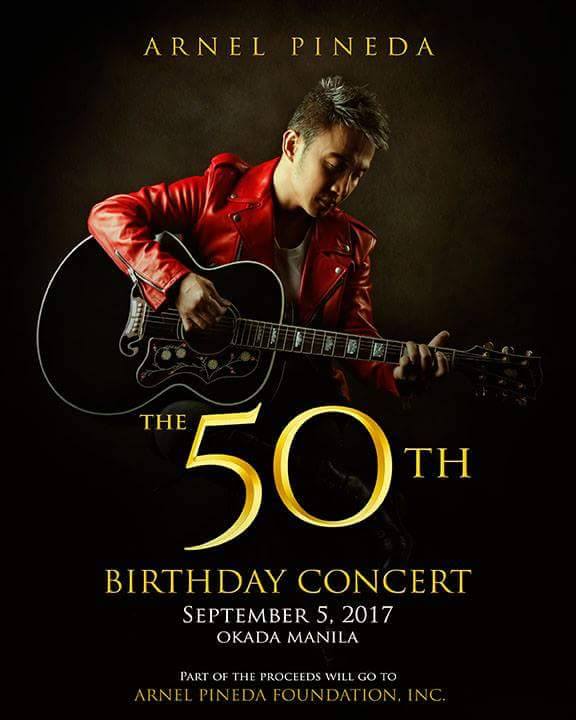 Arnel Pineda will have his 50th Birthday Concert in Okada Manila. /IMAGE Arnel Pineda website
The Filipino rockstar's birthday celebration in the Grand Ballroom of Okada Manila will be an intimate one, with the night's setlist following Pineda's life story from his humble beginnings to his success on the global stage. Beyond the mainstream hits, the audience will get to revel in renditions of the artist's personal favorites and original compositions.
Arnel Pineda is now known internationally as the lead singer of the American rock band Journey since 2007. He first excelled as a local artist, leading local bands and joining singing competitions, until he was discovered by Journey guitarist Neal Schon himself through Pineda's YouTube covers of the band's hit songs.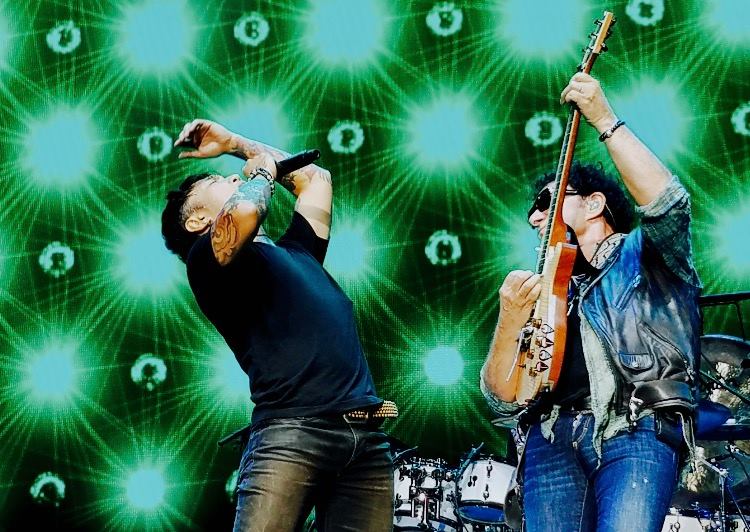 Journey lead vocals Arnel Pineda with guitarist Neal Schon in a recent concert in Manchester UK. /IMAGE Journey Facebook page
A ticket to the show costs Php 7,040.40 which includes a full-course sit-down dinner at the Grand Ballroom. Part of the concert proceeds will go to Arnel Pineda Foundation, Inc., which helps underprivileged children get access to quality education, health services, and medical attention.
Journey's performance of the hit song Faithfully in Manila. /VIDEO JourneyVEVO YouTube Channel
Details
What: Arnel Pineda: The 50th Birthday Concert
When: September 5, 2017, 7 p.m.
Where: Grand Ballroom, Okada Manila, New Seaside Drive, Parañaque, Metro Manila
Tickets: Php 7,040.40 via TicketWorld
---
Written by: Rizelle "Rei" Leaño
Source: Arnel Pineda website
Images grabbed from: Arnel Pineda website, Journey Facebook page
Video from: JourneyVEVO YouTube channel