Ballet Philippines presents Don Quixote: Ending 'Quintessence' with a flourish
Ballet Philippines looks to end their 48th season, dubbed "Quintessence", on a high note with the lively classic Don Quixote, happening on February 9 – 18, 2018 at the CCP Main Theater.
ONE OF THE CLASSICS. A lively piece for the ages, Ballet Philippines chooses to end their 48th season with Don Quixote./IMAGE Ballet Philippines
Taken from an episode of Miguel de Cervantes' tale, the ballet follows the lofty adventures of Don Quixote into Barcelona. Here he meets Kitri, an innkeeper's daughter whom he thinks is his ladylove Dulcinea, who is in turn enamored by Basilio, the town's barber of whom her father doesn't approve. Mayhem ensues as the gentleman from La Mancha unwittingly helps the two lovers have their happy ending.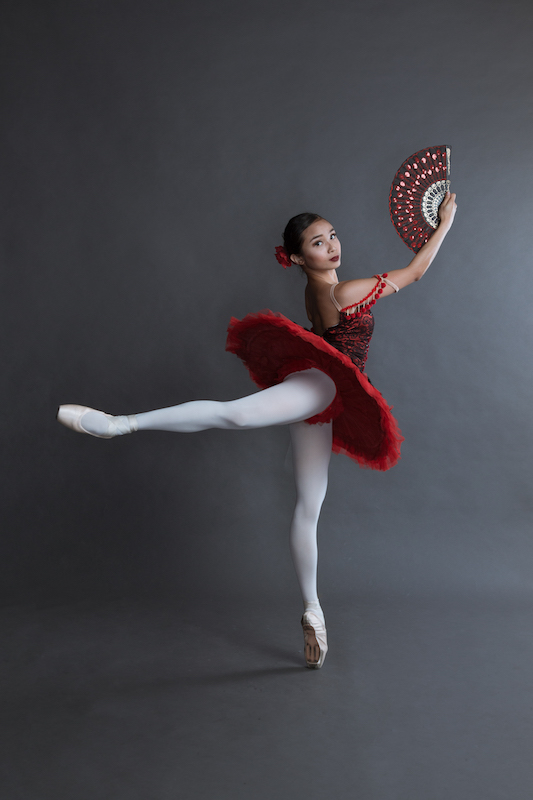 ONE OF THE STARS. Jemima Reyes stars as Kitri in Don Quixote/IMAGE Chris Yuhico
As its season ender, Don Quixote will be given special treatment, pairing it with a live orchestra during the gala performances.
No information has been released as far as the schedule of these special performances, but expect them to happen every Friday, Saturday, and Sunday between February 9 and 18, 2018. We'll update you once Ballet Philippines gives us the full schedule for Don Quixote.
Details:
What: Don Quixote
Where: CCP Main Theater, CCP Complex, Roxas Blvd., Pasay City
When: February 9 – 18, 2018 (every Friday, Saturday, and Sunday)
Ticket information: TBA