The Age of Exploration at Casa de Memoria: An art voyage across time and distance
See the voyage of art across time and distance at Casa de Memoria's latest auction: The Age of Exploration, happening on July 1.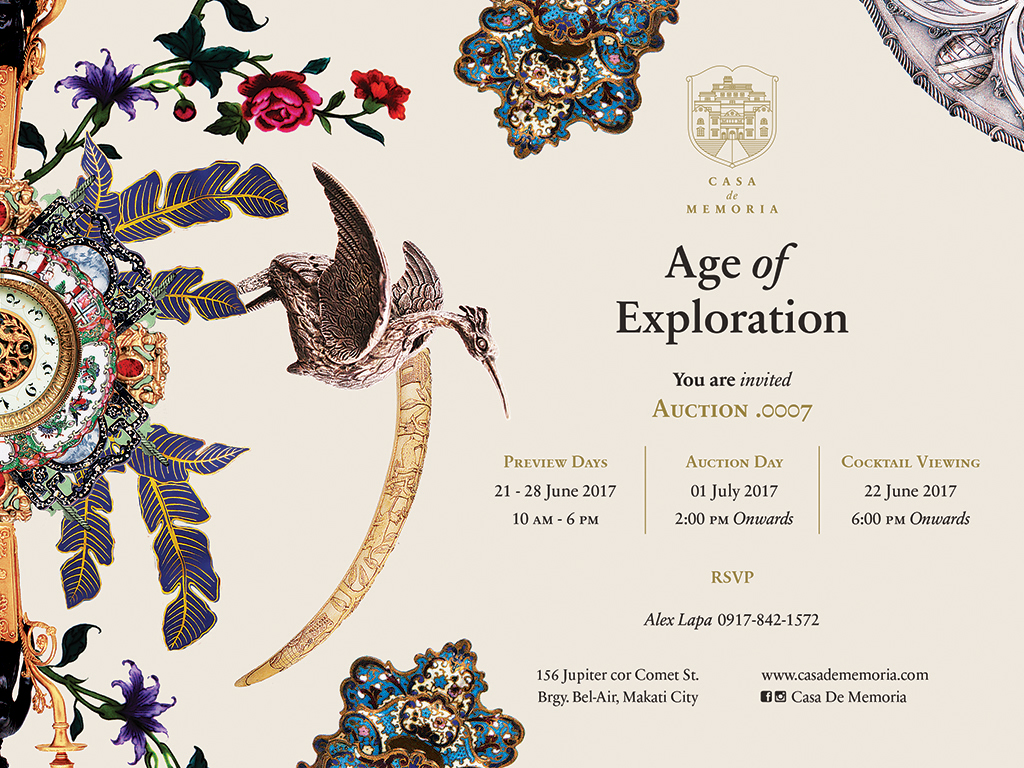 JOIN THE EXPLORATION. Visit Casa de Memora from today, June 21, to June 28 to see the lots, or visit them during the cocktail preview tomorrow, June 22.
There was a time when Europe and Asia did more than just trade goods and services. Called the golden age of trade, it was also a time when both continents had an exchange of culture, primarily through the pieces like oil paintings, Chinese porcelain, and religious sculptures. Art crossed continents aboard trade ships, giving people a slice of life from faraway lands.
CHINESE ARMCHAIRS. A pair of 19th century Chinese armchairs feature mother-of-pearl inlays, as well as marble seats and backs. The furniture is abundantly-filled with elaborate inlaid work, representing motifs of flowers, foliage, fruits, Chinese shou, birds, and other animal figures. To see them in person, look for Lot 7 at Casa de Memoria.
Centuries after the these expeditions, Casa De Memoria—the country's premier auction house for international fine and decorative art—is emulating the very same feat with The Age of Exploration, the auction house's seventh auction this year. It features lots that carry the pioneering spirit of a time when East met West through trade.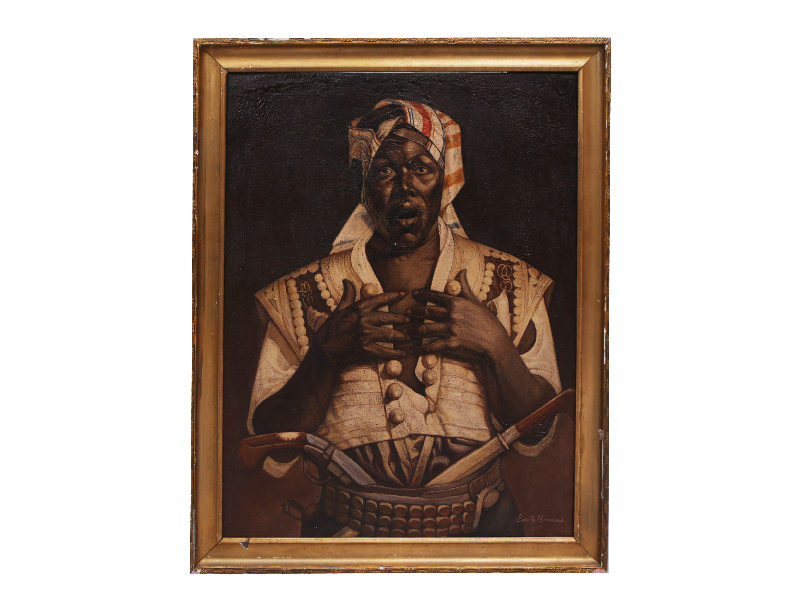 ORIENTALIST PAINTING OF AN AFRICAN WARRIOR. Made by celebrate French artist Émile Henri Bernard, it's a rare deviation from his usual post-impressionist works. Want to see it up close? Check out Lot 98.
"As a temporary home for international art, Casa De Memoria is taking these pieces on a voyage across continents by finding them new owners in the Philippines," says Angelique Lhuillier, director of Casa De Memoria. "Some pieces have taken generations to get here, passing from one collector to another," she adds.
BAROQUE-STYLE AZULEJO TILEWORK. This late 18th century Portuguese Azulejo tilework has 28 blue-and-white tiles typified as "azulejos pombalinos," and shows a landscape scene with two Portuguese male figures and pair of dogs occupying the fore, against a backdrop of a community. It's the perfect wall décor for your home, be it on your patio, dining room, kitchen, or foyer. Lot 65 if you want it.
Curated by renowned art consultant Miguel Rosales, the auction will include paintings, furniture, Chinese porcelain, ivory sculptures, and other trinkets that carry a mix of European and Oriental heritage.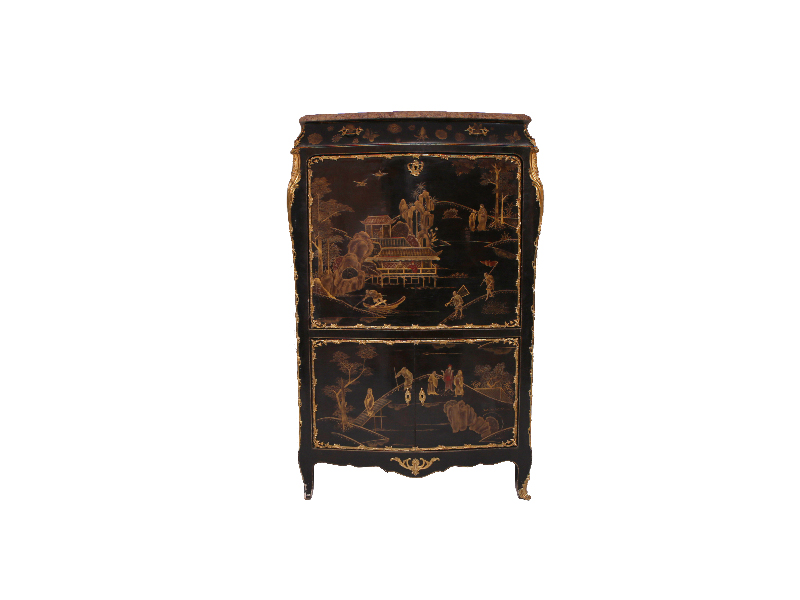 FALL-FRONT DESK. A mid 18th-century piece, this French Secrétaire à abattant, or fall-front desk, is a mix of chinoiserie taste and Rococo style of Louis XV. Made from rosewood, it celebrates Chinese lacquer in warm, sultry tones. It has an oriental theme to it with Chinese figures on landscape of rivers, hills, trees, and soaring cranes. Look for Lot 15 for a closer look.
Part of the proceeds from the auction will help bring clean drinking water to refugees who recently fled Marawi City, done in partnership with Waves for Water, an international non-profit organization that provides clean water solutions to communities in need.
Casa De Memoria's main gallery is located at the corner of Jupiter St. and Comet St. in Bel-Air, Makati. For more information, visit CasaDeMemoria.com, or follow @CasaDeMemoria on Instagram and @TheCasaDeMemoria on Facebook.
Details:
What: The Age of Exploration: Treasures from Travels Past
Where: Casa De Memoria, 156 Jupiter St. cor. Comet St., Brgy. Bel-Air, Makati City, Metro Manila
When: Preview days – June 21 – 28, 2017, 10 a.m. to 6 p.m.; Auction Day – July 1, 2017, 2 p.m. onwards; Cocktail Viewing – June 22, 2017, 6 p.m. onwards
Contact information: RSVP – Alex Lapa, 0917-842-1572
---
Note: A previous version of this article said the auction on July 1 would start at 6 p.m. when it was supposed to start at 2 p.m. The article has been edited to reflect the change.