The Spectacular Mid-Year Auction 2017
Get to see the best art pieces in the Spectacular Mid-Year Auction 2017!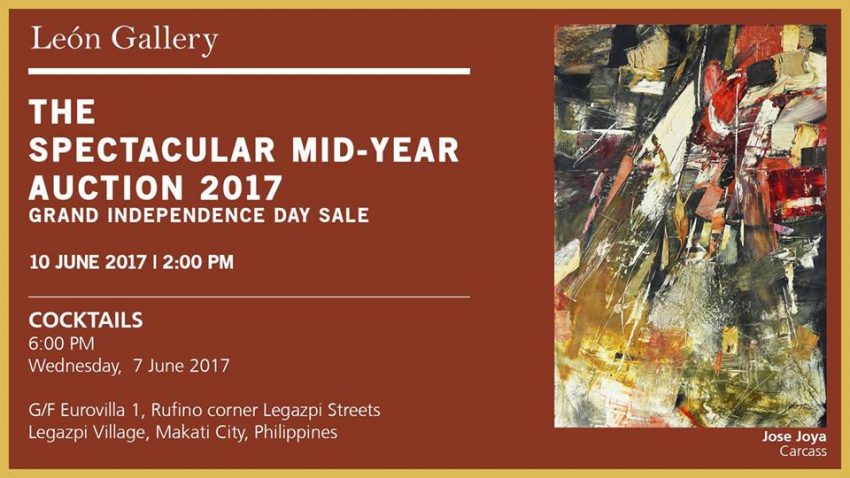 See works of popular artists at the Leon Gallery's Spectacular Mid-Year Auction 2017 happening on June 10, 2017 at 2 p.m.
Works which have been exhibited starting last June 3 to June 9 will be a selection of highly-regarded pieces from prominent artists who have been featured in Venice Biennale, a prestigious international art exhibit in Italy. See the works of Fernando Zobel in the Spanish Pavilion in 1962, as well as Jose Joya in Philippine Pavilion 1964.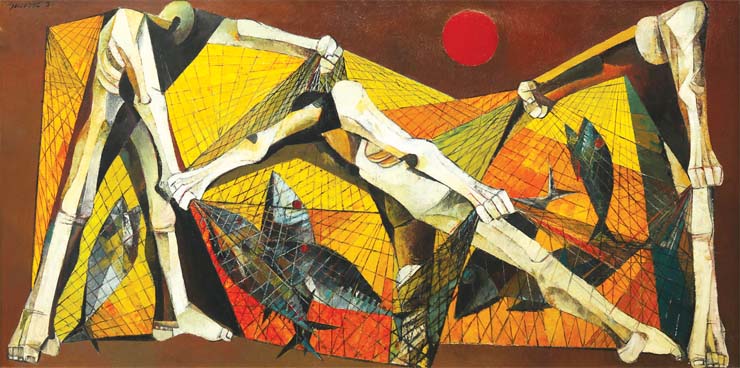 Fishermen by Ang Kiukok. Bid starts at Php 12 million
Also part of the auctioned items would be the 1981 Fishermen by National Artist for Visual Arts Ang Kiukok, one of the most bidded after Filipino painters in auctions in the country.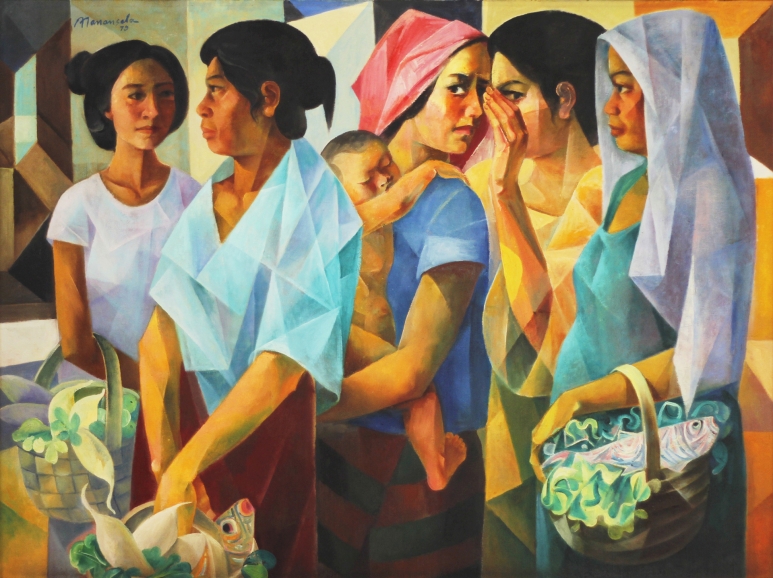 Pila sa Bigas by Vicente Manansala (1979)
Another sought-after piece to be seen in the auction is National Artist of the Philippines in Visual Arts Vicente Manansala's Pila sa Bigas in 1979. More paintings and pieces will be available in the auction on June 10. Catalog is available for download at leon-gallery.com.
Catch the auction at the Leon Gallery!
---
DETAILS
What: The Spectacular Mid-Year Auction 2017
When: June 10, 2017; 2 p.m.
Where: G/F Eurovilla 1 Rufino cor. Legazpi Sts., Legazpi Village, Makati
Contact: 02-856-2781
Website: leon-gallery.com
Source: The Standard, Leon-Gallery.com