Jason vs. Rory: Battle for a Cause
Two of the biggest names in golf, world's No. 1 Jason Day and former No. 1 Rory McIlroy, will square off in an 18-hole medal play exhibition match, dubbed Jason vs. Rory: Battle for a Cause, on November 29 at the brand new Pradera Verde Golf and Country Club in Lubao, Pampanga.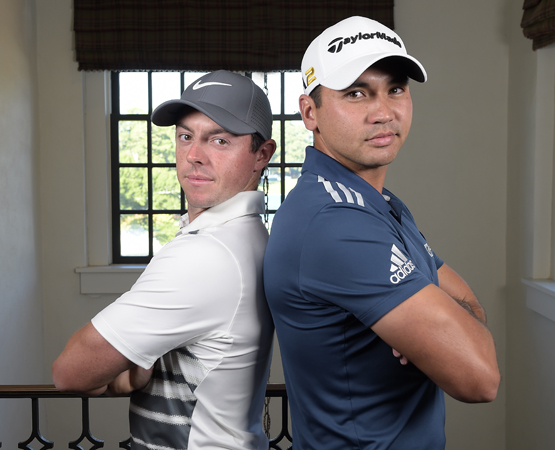 Image grabbed from businessmirror.com.ph
 "This event is our groundbreaking for a new era of golf in the Philippines," said Salvador Zamora, chairman of Menlo Renewable Energy Corp. and promoter and executive producer of the event, in an article by BusinessMirror. "My vision is to continue bringing in world-class golfing events to the Philippines to thrill our golf enthusiasts and fans, giving them access to the game and the players that they love."
Zamora also want to nurture and support the next generation of Filipino golfers by creating opportunities and venues for them to obtain the funding and training that they need.
The proceeds will go to the Alagang Kapatid Foundation, the corporate social responsibility arm of TV5 Network, which is also under the umbrella of PLDT and Smart.
The Jason-Rory duel is one for the books. Presented by PLDT and Smart, together with official broadcast partner TV5, the three-day event runs from November 28 to 30. VIP ticketholders will be given the chance to play the course and beat the pros on November 30.
Tickets will be out soon.
Details:
What: Jason VS Rory: Battle for a Cause
When: November 28 – 30, 2016

Where: Pradera Verde Golf and Country Club in Lubao, Pampanga
Source: businessmirror.com.ph, philstar.com