A Festival to celebrate a city's identity: the Pintaflores Festival of San Carlos City
Cities in and around the Visayas region have their own identities that are showcased in each of their festivals. One city, however, felt that it did not have a cultural identity, something for the people to call their own: San Carlos City, Negros Occidental.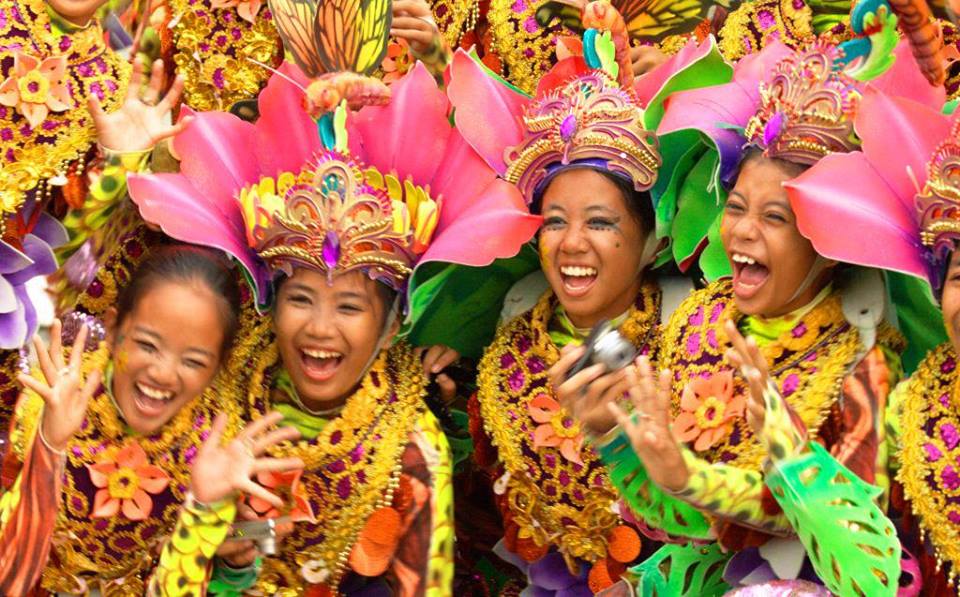 DANCERS FROM LAST YEAR'S PINTAFLORES FESTIVAL. It's a bright festival full of colors, music, and a lot of dancing. (Image grabbed from Pintaflores Festival Facebook page)
This led to the city taking two of its best activities and turning them into a festival that would become the city's identity for years to come: the Pintaflores Festival, held from November 3 – 5.
The Pintaflores Festival is a combination of two of their most successful activities: the Nabingkalan Tattoo Festival and the Dance of Flowers, both of which happened during the city fiesta in 1992. The local government had a "eureka" moment: blending these two city fiesta highlights and have it as a street dance festival that would define the city.
Nowadays, the Pintaflores Festival is one of the most popular street dancing festivals in the region. Held every November 3 – 5, it's a blend of dances with various functions: from simple rhythmic dances to battles between good and evil.
The festival's highlight is the dance ritual performed by townsfolk at the San Carlos City Auditorium. This includes dancers who's faces, arms, bodies, and legs are painted with flowers as well as a human flower formation incorporated in each performance.
No official schedule has been released, so be sure to bookmark this page for updates on this year's Pintaflores Festival.
Details:
What: Pintaflores Festival
When: November 3 – 5, 2016
Where: San Carlos City, Negros Occidental
Source: Pintaflores Festival Facebook page, San Carlos City Interactive