Guerilla Race Panther
Finish the race… or die trying. Test your limits and break them at this year's Guerilla Race Panther, happening on May 21 and 22 in Corregidor.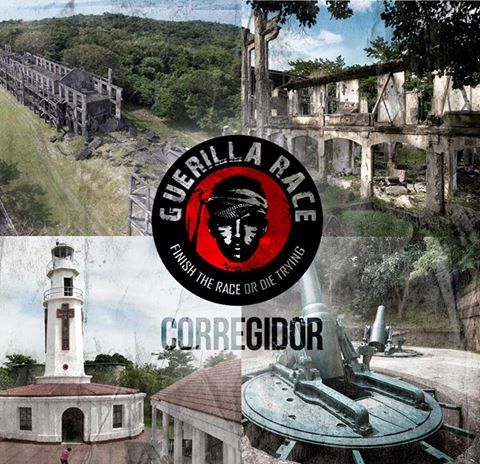 LIMITS WILL BE BROKEN. TrueNorth presents Guerilla Race Panther.
The TrueNorth Guerilla Race® Series is the country's first obstacle-driven race series designed to push competitors to their limit. It was developed by a Philippine scout ranger that will test your endurance, presence of mind, and resilience.
For Guerilla Race® Panther, three of their five categories will be featured: Sprint, Warrior, and Panther.
Guerilla Sprint® is a 5-kilometer race with at least 12 obstacles that marks the start of your journey. It's suited for beginner racers or anyone who just wants a piece of the action. A 10-kilometer trail and mud race with 18 or more obstacles, Guerilla Warrior ® is your next step in competition, with the top three finishers (male and female) qualifying for a free entry into the next round. Both will happen on May 21.
Guerilla Panther Challenge ® is a 21-kilometer trail run with 25 or more obstacles designed to push each racer to their absolute limit… and hopefully breaking that limit. The Panther Challenge also includes a team competition, where each team has to have at least four members finish the race. This happens on May 22.
Race fees are as follows:
SPRINT (5K, 12 Obstacles) – P1,000
WARRIOR (10K, 18 Obstacles) – P1,300
PANTHER (21K, 25 Obstacles) – P1,500
To register, visit your nearest participating Chris Sports outlet, or visit CrossFit Salcedo, CrossFit Ortigas, and PR City CF in Paranaque. Online registration will start on March 15.For more information, please visit http://guerilla-race.com/, or follow their Facebook page, Guerilla Race.
Details:
What: Guerilla Race Panther
Where: Corregidor Island
When: May 21-22, 2016
Website: http://guerilla-race.com/
Facebook: https://www.facebook.com/GuerillaRace/

Source: Pinoy Fitness, http://www.guerilla-race.com/
Photo courtesy of: Guerilla Race