1st International Reggae Festival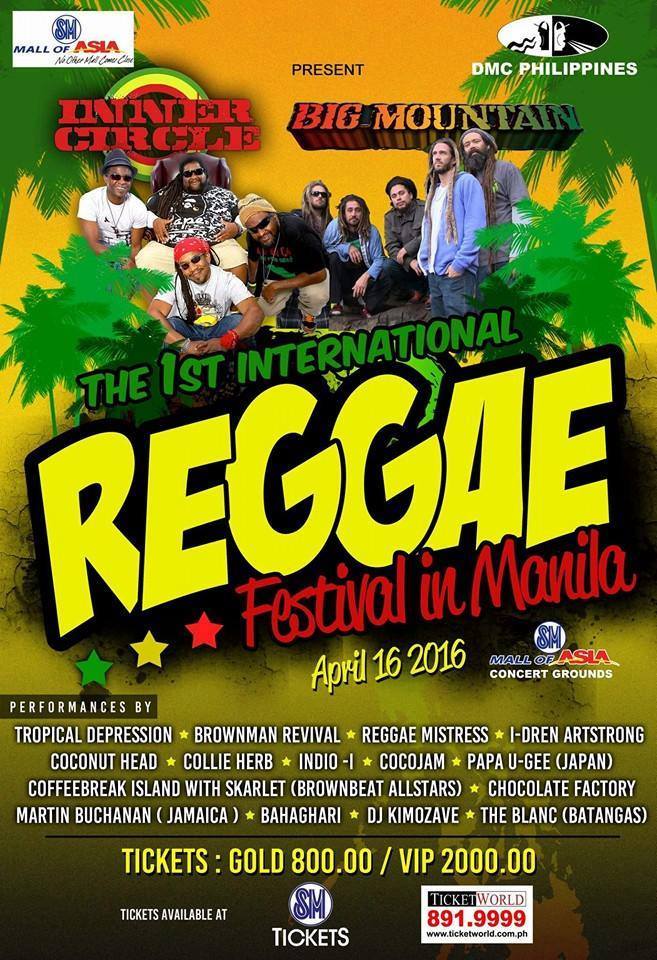 Wah Gwaan?! Or in English, "What's up?!"
Are ya ready to feel good while listening to a mix of jazz, and rhythm and blues through reggae music? The music genre that originated in Jamaica will have its first ever festival in Manila at Mall of Asia Concert Grounds, come April 16, 2016. The festival will feature Inner Circle and Big Mountain, plus the locally famous Brownman Revival and Tropical Depression, as well as some international acts such as Papa – U – Gee from Japan and Martin Buchanan from the home of reggae, Jamaica.
Take in and feel like you're in the South of Cuba, enjoying the sand and beach while listening to the sounds of Jamaica!
Details:
What: 1st International Reggae Festival in Manila
When: April 16, 2016, Saturday
Where: Mall of Asia Concert Grounds
For Tickets, you may contact Ticketworld and for additional information, you may check out their Facebook.

Source: Philippine Concerts
Photo courtesy of: International Reggae Music Festival Manila's Facebook Page