Celebrate Christmas Time at the Simbang Gabi Christmas Bazaar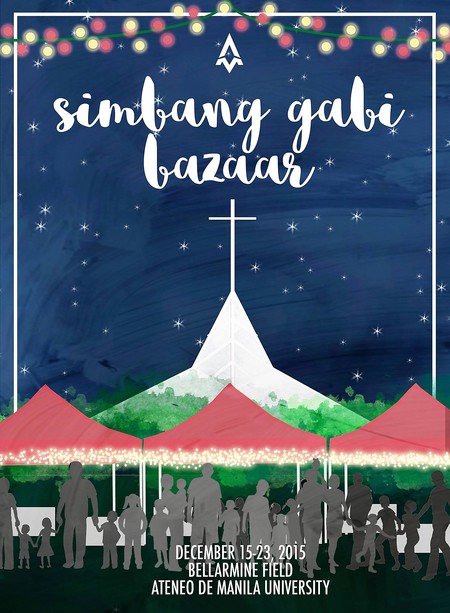 Simbang Gabi (Rooster's Mass) is a common Filipino tradition every Christmas time. Mass is usually held during the 9 days leading to Christmas at every parish in the Philippines. During those 9 days of mass up to the Christmas Eve, Filipinos usually go with families and friends to celebrate the Christmas spirit.
In this regard, many organizations establish Christmas bazaars. The Ateneo Management Association will hold a Simbang Gabi Bazaar, a perfect destination to go with your family and friends. This bazaar will run from December 15-24, 2015 at the Bellarmine field in front of the Church of Gesu. There will be stalls and concessionaires to be put up so that you can enjoy your time with your loved ones. Find the perfect gifts to give this Christmas as you will see different stalls along the field.
The bazaar starts at 6pm and the mass will be held from 8-9 pm.
Details:
What: Simbang Gabi Christmas Bazaar (by the Ateneo Management Association)
When: December 15-24, 2015
Time: Bazaar starts at 6pm
Mass starts at 8-9 pm
Address: Ateneo de Manila University, Katipunan Ave., Loyola Heights, Quezon City, Metro Manila, PH
Website: www.amahub.org