La Feria BGC Urban Marketfest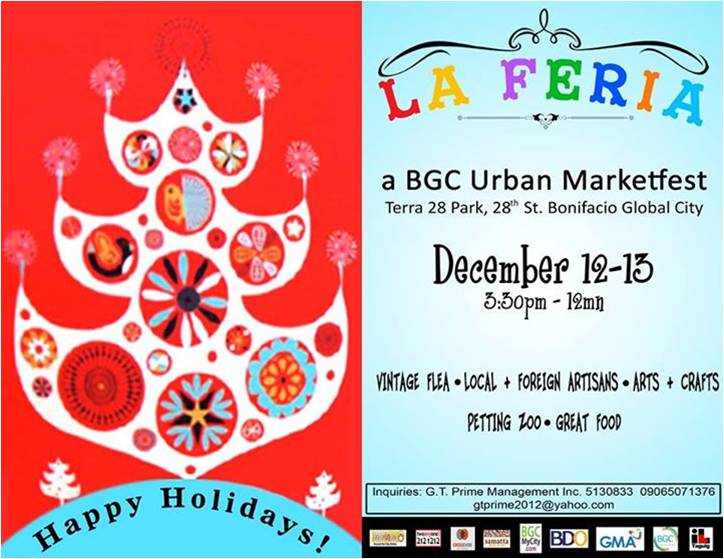 Head to the Terra 28 Park in BGC this weekend (December 12 to 13) from 3pm to 12midnight for hours of unwinding, shopping, and fun food trip at the La Feria BGC Urban Marketfest.
The fair brings together in one place a medley of fun activities and discoveries – vintage curios and other shopping finds, local and foreign artisans with their arts and crafts, great grub, a petting zoo, a Christmas backyard outdoor cinema and a lot more!
Experience all these fun under the afternoon and night sky and let this weekend add to your holiday cheer.
See poster for details and inquiries.