Yummy Eats 2015 – A Pinoy Holiday Food Festival!
Food lovers take heed with the upcoming food bazaar Yummy Eats 2015: The Ultimate Pinoy Holiday Food Festival on November 7 at Metrotent!
Yummy Eats will be featuring various food concessionaires where you can also enjoy the Noche Buena classics even before December! The food festival will have fun games as well so you can take a break from eating (food and games do make a fun combo). There will also be food gift ideas making Christmas gift shopping less of a hassle.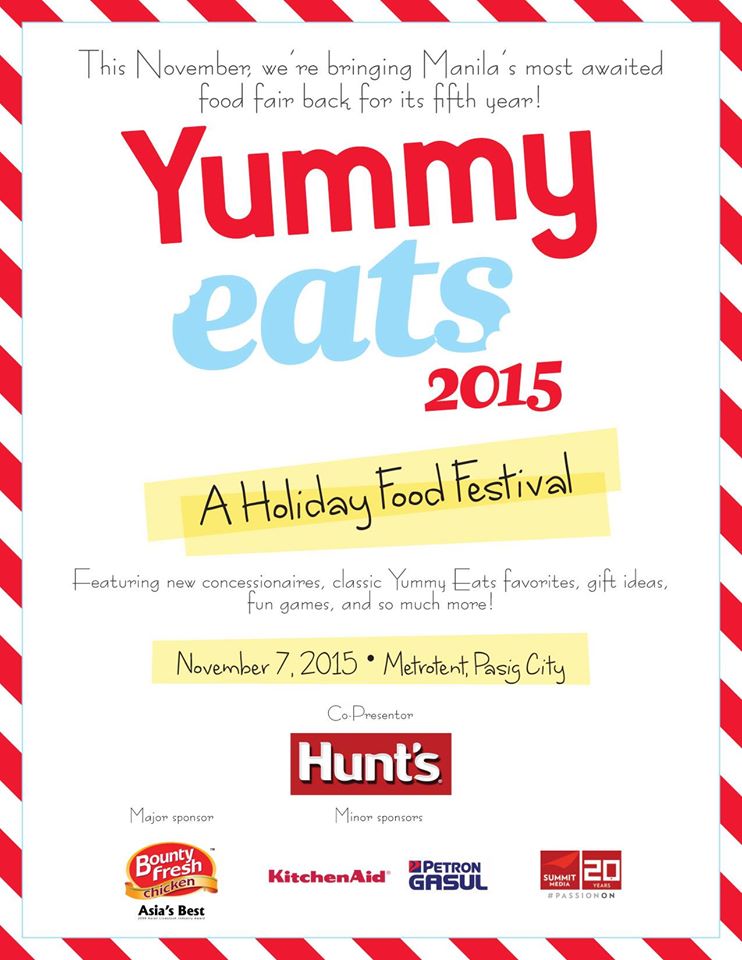 Those interested can purchase tickets and join this festive holiday food trip. The rates are as follows: P300 / Person; P1000 / Group of 4; P250 / Senior Citizens. Click here to buy those tickets now!