Multimedia Arts Festival 2015: An Exhibit of Excellence
Prepare to be entertained, educated and inspired at this summer's much-awaited arts festival.

—
—
Witness nothing but excellence at the Green Sun (2285 Chino Roces Avenue Extension) from April 13 to 17 as the students of the De La Salle College of St. Benilde's Multimedia Arts program showcase their work at the Multimedia Arts Festival 2015!
The festival aims to further raise awareness of the Philippine art scene. On these three-days, five side events will be featured:
[RE]FRAMED is a contemporary art exhibit of multiple mediums that explores stories behind the minds of these young artists, exposing their vulnerability and resilience through personal installations.
PROSPECT is the culminating exhibit of 13 collective theses of the first batch of Multimedia Arts students under the new curriculum.
—-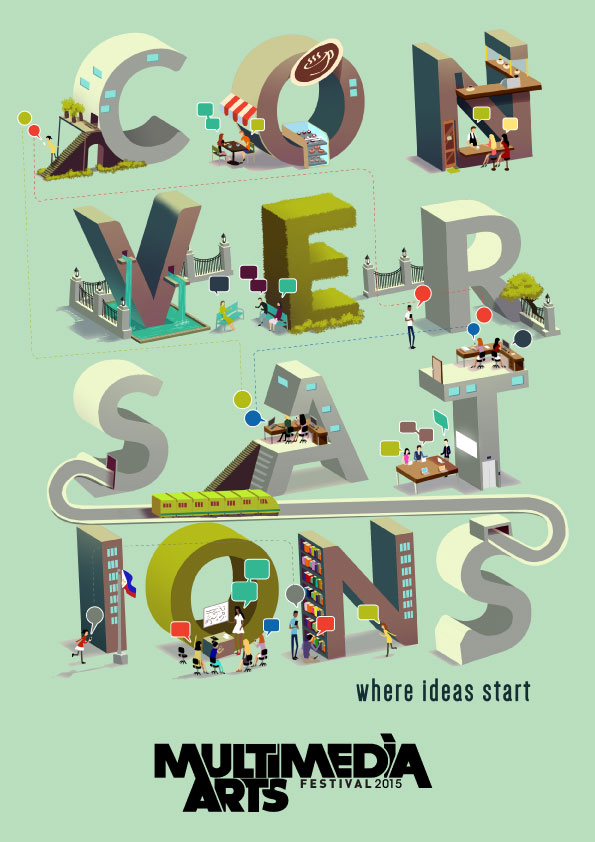 —-
CONVERSATIONS will feature the country's top creatives in the field of arts and new media:
DAY 1: Manix Abrera and Alvin Zafra
April 14, 2015 (7:00pm-9:00pm)
DAY 2: Rob Cham and Sid Maderazo
April 15, 2015 (7:00pm-9:00pm)
DAY 3: Vincent Quillop and Tof Zapanta
April 16, 2015 (7:00pm-9:00pm)
THE OFFICIAL LAUNCH OF THE MULTIMEDIA ARTS (MMA) GUILD, a collective organization of MMA alumni, will be held.
MMA AWARDS is an awards night celebrating the various achievements the students under the program.
Admission is free, except for CONVERSATIONS 2015 (Tickets are at PhP750 for three days and PhP300 for one day). For more information, you may check out their Facebook page. See you there!