Panasonic's Beauty Line is out! Introducing: The Nano-E™ Hair Dryer
Panasonic's Beauty Line is out! Introducing: The Nano-E™ Hair Dryer
Dry your hair, the Panasonic way!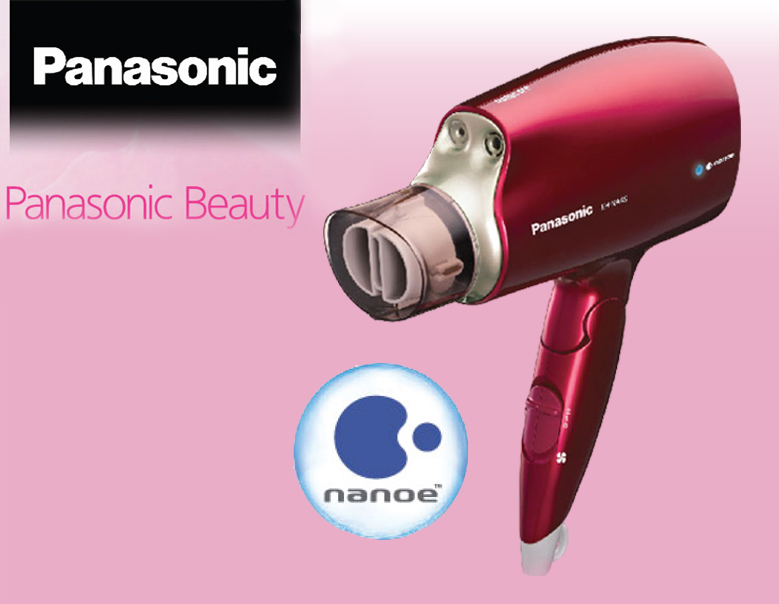 Hair Dryer with nanoe™ (P4,999)
Introducing Panasonic's latest beauty item, Hair Dryer with nanoe™, this new item will definitely make your hair feel and look more beautiful.
But what does nanoe™ do?
Nanoe™ are ultrafine particles of water from water in the air. These particles contain about a thousand times the moisture of negative ions. When these are absorbed by the hair, these particles tighten your hair's cuticle making it glossy and supple.
What makes Panasonic Hair Dryer stand out?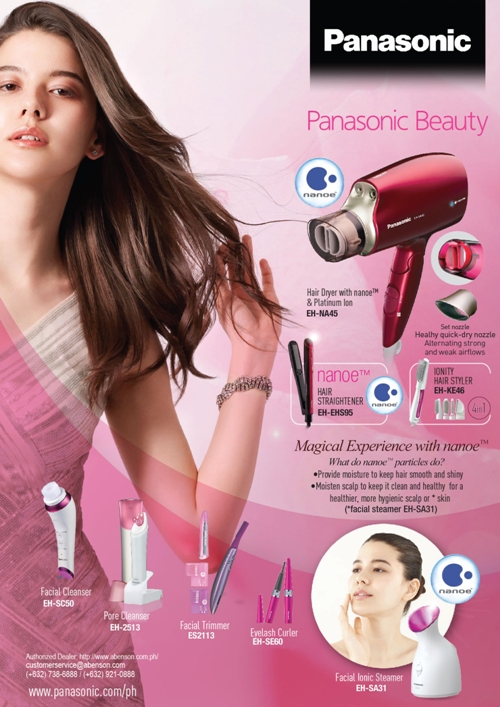 Armed with the nanoe™ and Platinum Ion technology, Panasonic's Hair Dryer could change and improve your hair condition. Built with micro ions called nanoe™ and platinum Ion, these jet out through the Ion outlet which permeates the hair making it healthier than ever. Nanoe™ provides moisture to keep hair smooth and shiny. It also moistens scalp to keep it cleaner, healthier, and more hygienic.
The Hair Dryer is also built with a quick-dry nozzle which alternates strong and weak airflows. It also comes in pink which makes it more fashionable–  a great addition to your beauty kit!
Get your Panasonic Hair Dryer now for only P4,999! For more information, see details below.
DETAILS
Authorized Dealer: http://abenson.com.ph/
Email: customerservice@abenson.com
Contact: 02-738-6888 or 02-921-0888
Website: http://www.panasonic.com/ph/