Mega Fashion Outlet Sale 2017 on June 9-11
Attention Shoppers! The much-awaited Mega Fashion Outlet Sale will be held on June 9-11, 2017 at the Megatrade Hall 1 , 5th level of Building B, SM Megamall.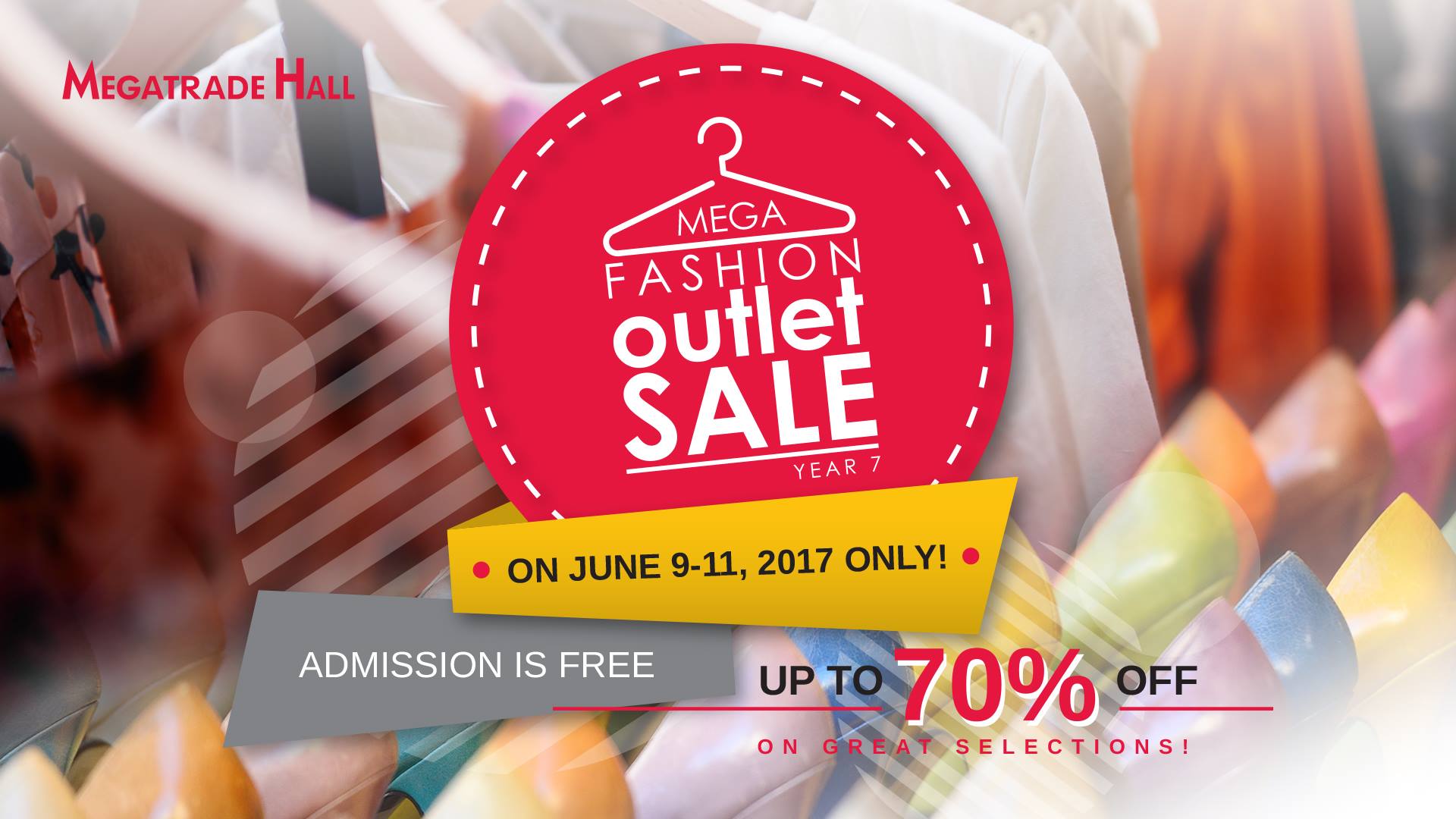 7th MEGA FASHION OUTLET SALE / IMAGE manilabazaars.com
Now on its 7th year, wide selection of The SM Store and local independent brands from clothing and accessories are participating at the upcoming outlet sale.
Participating brands: SM Men, SM Youth, SM Woman, Jag, Jag Thug, Lee, Lee Pipes, Dickies, Tykes, Wrangler, Coach, RRJ, Freego, Freshgear, Canadian Club, Petrol, Playboy, Santa Barbara, Macbeth, Chancellor 9000, Hanes, Jockey, Walker, Sunjoy, Dickies Underwear, Carter, Ego, Fubu, Bum, Tribal, GQ, Wharton, Daniel Hechter, Le Froge, Beverly Hills Polo Club, Von Dutch, BHPC, Calico, Apple & Eve, Bum G, Black Sheep, Underskin, Sabina, Wonderbra, Playtex, USPA, Darlington, Tokyo Pacific, TW&G, Mossimo, Manila Bay Hosiery, McJIM, Levi's, SmartBuy, Luxe Scents, and LIZ Apparel.
Not only that, shoppers can enjoy some snacks at the food items such as Deep Dip, Pitas of Manila, Pot Dog, Snack Exchange, and Rice n' Bunz.
There will be a pre-selling sale on June 8 for privileged shoppers  from 6 p.m. – 10 p.m. All mySamsung app users will enjoy an exclusive access from 2:00pm-6:00 pm and the first 300 users who register onsite will receive a Php300.00 online shopping voucher from Zalora. Lucky shoppers can also bring home exciting gifts from sponsors and exhibitors during hourly raffle draws.
For more information, e-mail yvonne.palaganas@smxcc.com.ph or call 0917-858-0669.
DETAILS
What: Mega Fashion Outlet Sale
When: June 9-11, 2017
Where: SM Megatrade Hall, Mega B, SM Megamall
---
Source: manilabazaars.com