Sales of inspection equipments, electronic measuring instruments, environmental testing equipments, and consumable production items used in the Philippine manufacturing industry.
NIHON DENKEI PHILIPPINES, INC
As a trading company that specialize in Measuring , Analysis, and Environmental Testing Equipments, we are committed in solving the problems of our customers in the manufacturing industry.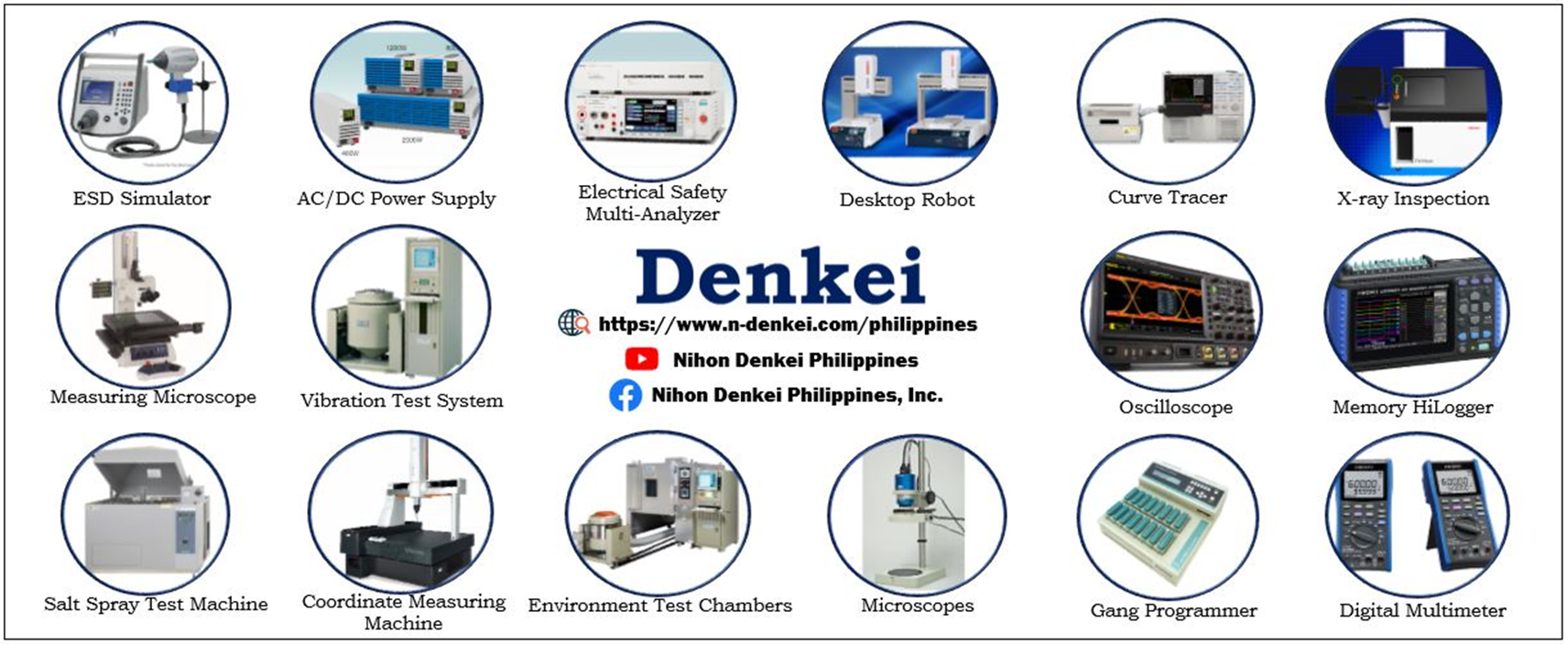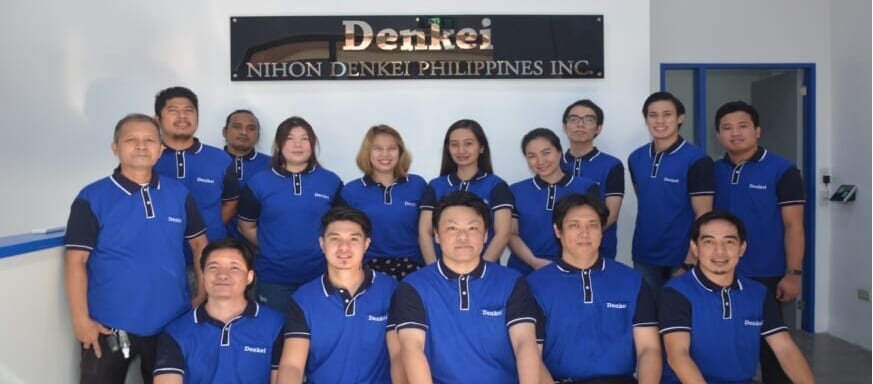 Service introduction
Established in 2007, Nihon Denkei Philippines, Inc. is a Japanese Trading company, registered as a PEZA Logistics Enterprise, that has been a leading company in the field of Test and measuring equipment's, used in various manufacturing industries. With years of experience, we have been working hard to give solutions to our clients problems and needs. Specially in the field of Test and Measuring, Analysis and Environmental related Tests.
Main Products:
Electronic Measuring Instruments:Oscilloscopes, Frequency counters and Timer, Spectrum, FFT and Network Analyzers, Data Loggers, Signal generators, Power Supply, Hipot Testers Light Measurement, Sound level meters, PH meters, Thermometers, Flow meters, Weighing scales and others.
Environmental Testing Instruments:Vibrations Test Systems, Temperature & Humidity Test Chambers, Thermal shock, Walk-in Chambers , Salt Spray Test, EMC / EMI Radio wave Anechoic Chambers, Shield Rooms, Clean Rooms, Universal Testing machines, Weather Resistance Tester
Scientific / Optical / Precision Devices:X-ray Microscopic CT Scanners, X-ray Fluorescence Analysis, FT-IR, Optical or Electric Probe Microscopes, Digital Microscopes, CCD Camers, CMM Machines, Luminance Meters, Colorimeters, Surface Roughness Testers and others.
Other Products:Lab Instruments and Supplies: Bottles & Vessles and measuring supplies, Incubator, Water bath. Heater, Hot Plates, Dehumidifier system, Glass containers, Test tubes, Beakers, Flask, Funnels. Hand wrap, Microtubes, stirrers, Dessicators and others.
Factory Work Tools and Supplies:Tool Sets, Pliers, Nippers, Cutters, Electric and Hydraulic tools, pumps, safety googles, Safety Supply signs, Tapes, Packaging supplies, Safety shoes, small tools, bits, Shelves, lifters and various containers.
Clean Room/ Anti Static Supplies:Particle counters, Clean Booth, Clean Environment storage, Work Tables, Dust Collector, Air Shower, Antistatic Gloves, Wrist strap, Ionizers, Antistatic Mat, Antistatic Bag, Shoes, storage box, Anti Static brush, Wafer Carriers, Waffer trays and others.
Latest information

Click here for detailed inquiries