JINS for eyeglasses in the Philippines. Japan's No.1 eyeglass chain with 7 stores in Manila
JINS June 8th – July 8th: 5th Anniversary Celebration Event!
With the same quality of products and service from Japan.
JINS Philippines celebrates its 5th anniversary this year.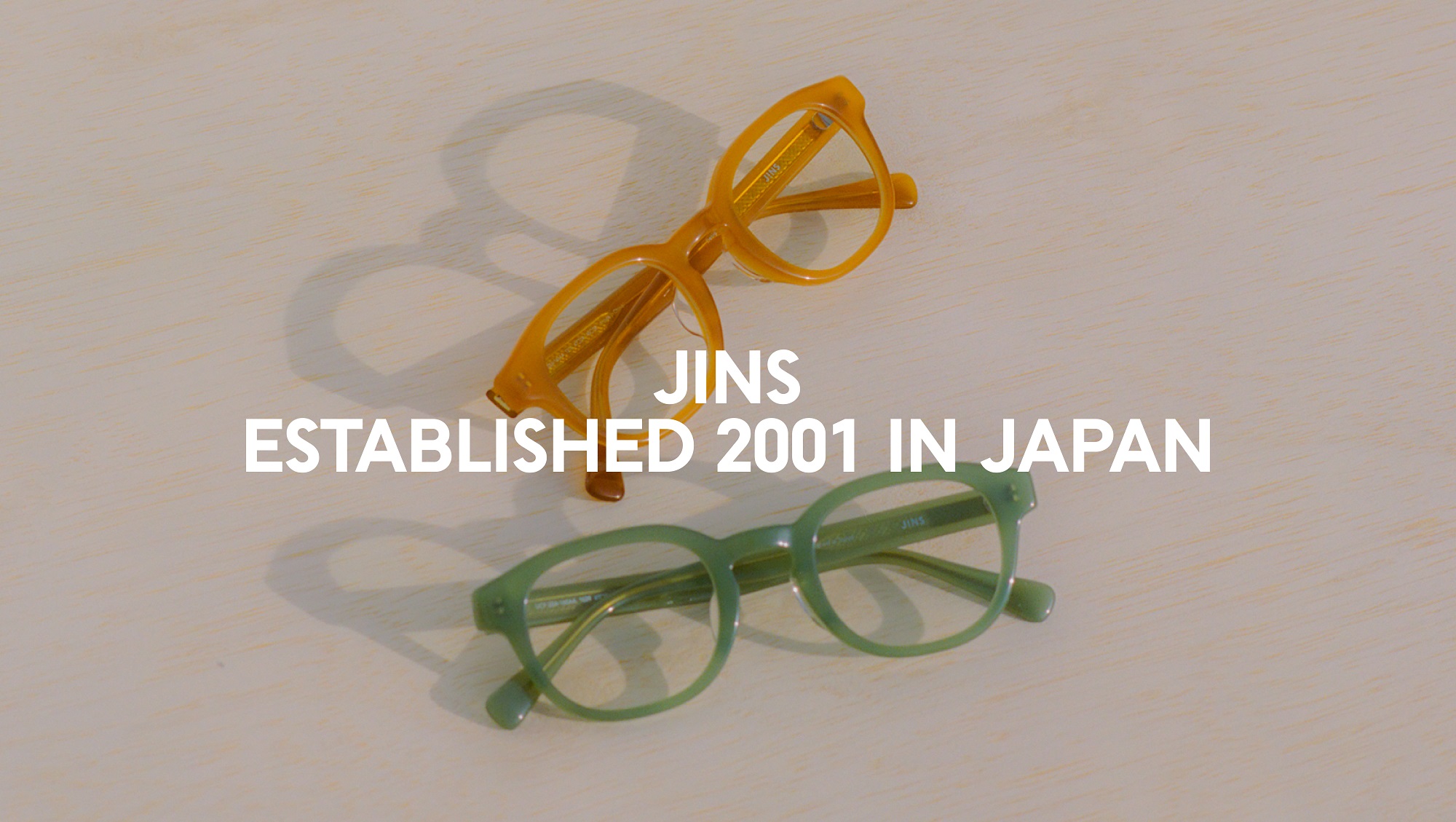 Service introduction
JINS was established in 2001 and currently has more than 450 stores in Japan, selling the most eyewear than any other company.
This year we celebrate our 5th year anniversary since we opened our first store here in Manila, Philippines. We currently have 7 stores located in "SM AURA", "SM MEGAMALL", "SM MAKATI", "SM Mall of Asia", "SM North Edsa", "Robinsons Manila" and "Ayala Trinoma".
JINS Philippines is looking forward to your visit with "the same concept", "the same products" and "the same quality" as in Japan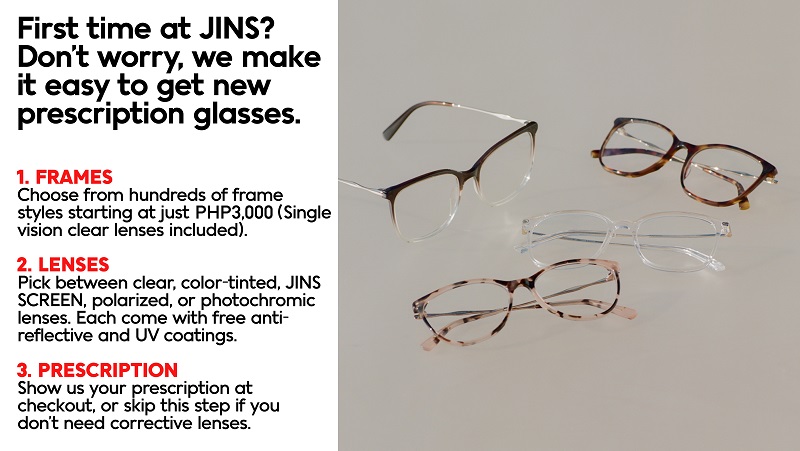 〈JINS' 4 Commitments〉
1. Mastered Quality
World-class High-index Thin Aspheric Lenses are our standard.
All frames are designed in Tokyo, Japan.
"Zero-Compromise" upholding World-Class Quality Standards.
2. Reasonable Price with Utmost Value
"PHP 0" add-on charge for any power lenses
Three-price (PHP 3,000, PHP 5,000, PHP 7,000)
Full After-service. Worry-free shopping
To ensure that our customers can enjoy our products comfortably for a long time, we offer in-store fittings, 6 months warranty on frames and lenses and lifetime free replacement of parts.
3. Speed in Service
You can get your eyewear in as fast as 30 minutes on the same day.
4. Progressive Vision to Magnify Life
JINS offers a wide range of frame and lens that go beyond ordinary eyeglasses.
▶ "JINS SCREEN" ・・・ Over 11.5 million pairs sold in total.
These glasses, developed through joint research with medical specialists and academic institutions, reduce the blue light emitted from smartphones and PCs, which is considered harmful to your eyes. These glasses can also be used by children using smartphones for long periods of time.
Both "lens with power" and "lens without power" are available.
▶ "JINS Airframe": With a focus on safety, design, and low price, JINS Airframe has established the genre of lightweight spectacles. These lightweight and durable frames are our most popular option, with over 20 million pairs sold globally.
▶Various types of lenses
JINS Screen lenses: Protects eyes from blue light from smartphones, computers, tablets, and other devices. These lenses also help reduce eyestrain.
20% blue light cut (natural looking and suitable for daily use)
40% blue light cut (suitable for people who use smartphones and computers for long periods of time)
*Both with power lenses and without power lenses are available.
Progressive lenses: Our high grade Progressive lenses provide near and far vision with clarity and comfort and allow the wearer to use only one pair of spectacles.
Photochromic / Transition lenses: Lenses that change color according to ultraviolet rays, perfect for indoor and outdoor use.
Colored lenses: Customize your glasses with colored lenses available in various colors of gray, brown or green.
Golf Lens: Enhances the contrast of turf grain and makes it easier to read the undulations and slopes of the ground.
Day Drive: Ideal for daytime driving. Provides a natural view with little color change during daytime and cuts 99% of UV rays. Can also be used for both near and far.
Night Run: Brightens visibility by changing the light from street lamps to warmer tones.
<Store Information>
SM MAKATI···············Level 2 (Mon-Thu: 10am-9pm, Fri-Sun: 10am-10pm / TEL  09773055352)
SM AURA··················Ground Floor (Daily 10:00-22:00 / TEL  09153440511)
SM MEGAMALL···········2nd Floor (Daily 10:00-22:00 / TEL 09564130526)
SM Mall Of ASIA··········Level 3 (Daily 10:00-22:00 / TEL 09266867422)
SM North EDSA···········Upper Ground Floor (Building B) (Daily 10:00 – 22:00 / TEL 09277915284)
ROBINSONS Manila·····Ground Floor (Daily 10:00-22:00 / TEL 09271832995)
AYALA TRINOMA········Ground Floor (Mon-Thu: 10:00 – 21:00, Fri-Sun: 10:00 – 22:00 / TEL 09064068909)
Click here for detailed inquiries
Company Information
Address:Bench Tower 30th Street cor.Rizal Drive Crescent Park West Bonifacio Global City Taguig City 1634 Philippines
Phone Number: +63 28777-7888 Loc 319
E-mail:razyrose.estella@benchmail.ph
Facebook:
https://www.facebook.com/JINSPhilippines/