Kitchen Equipment in the Philippines, Commercial Rice Cookers, Refrigerators, Gas Fryers in the Philippines
Fujimak
Trust No.1 Proposal from Design
We provide all kitchen equipment.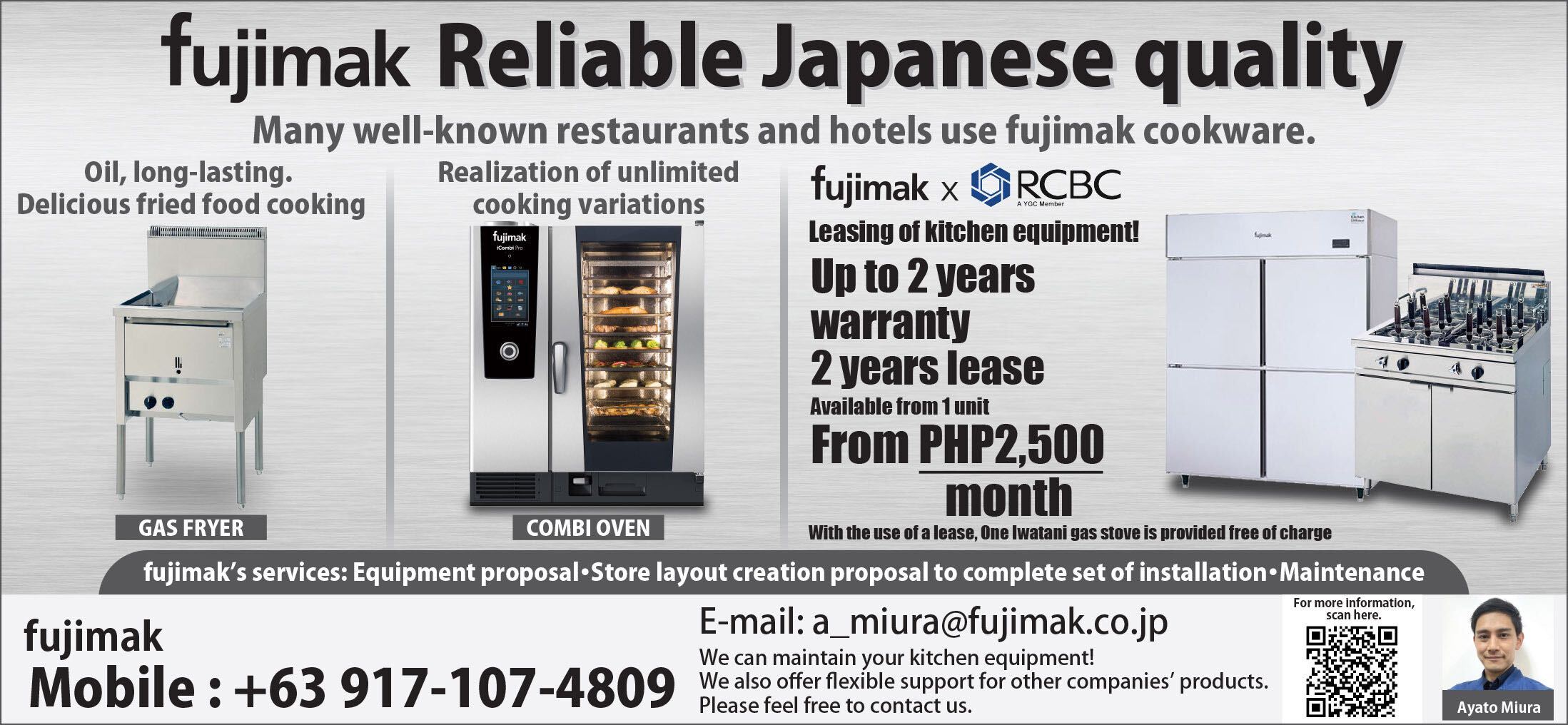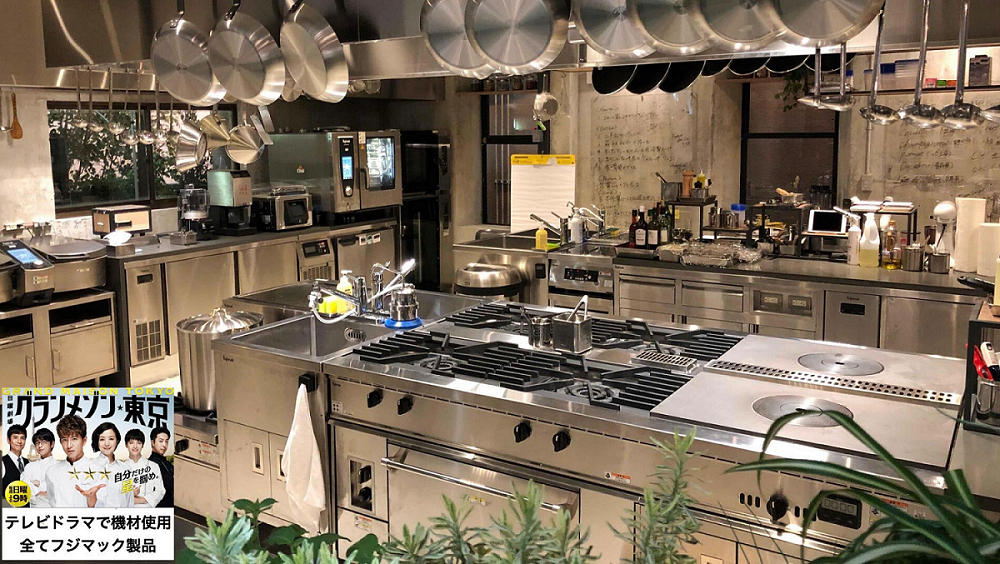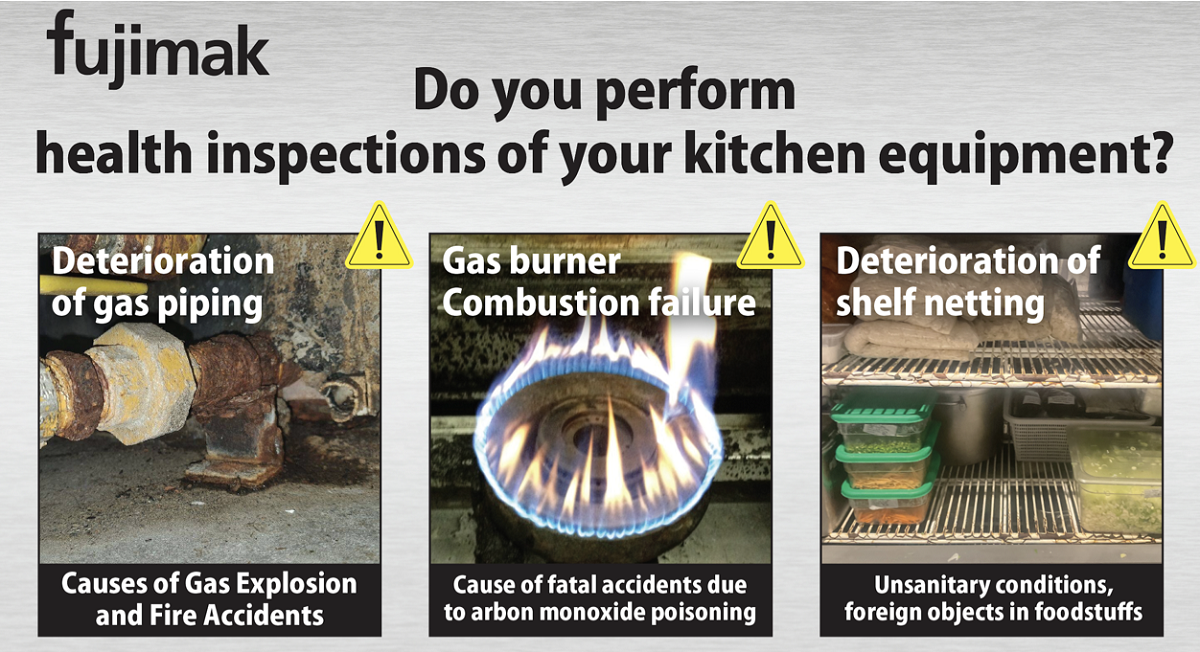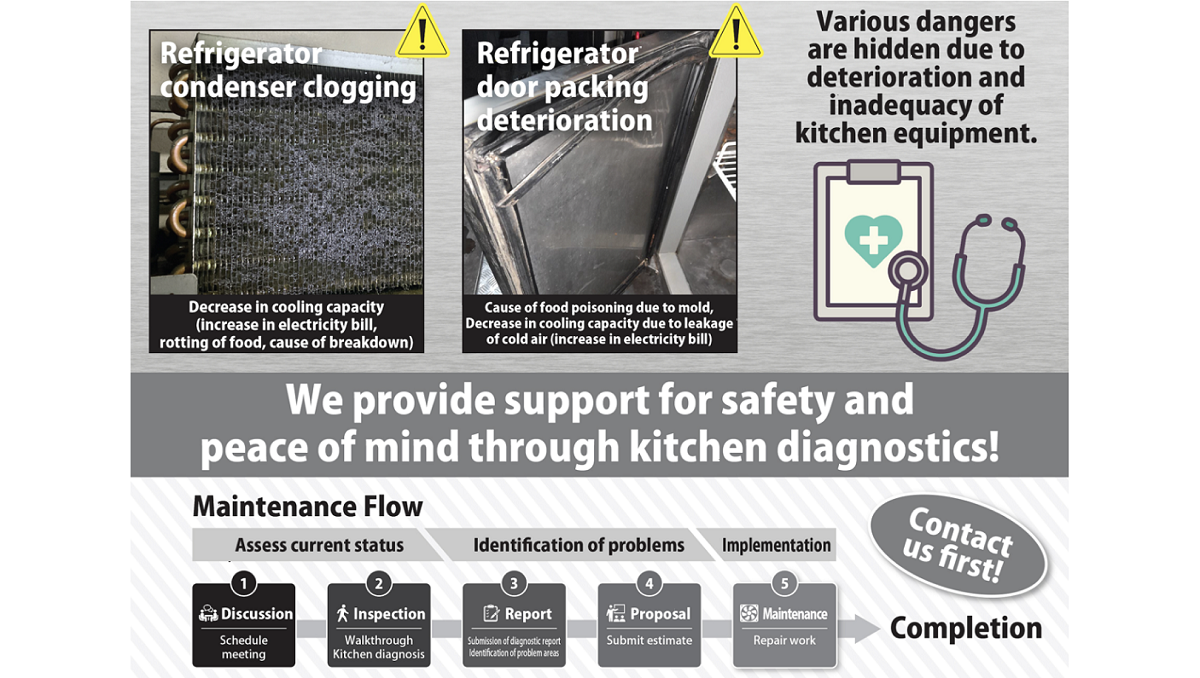 Service introduction
【Popular Products】
Jet Oven
・Simultaneous cooking of meat, seafood and pizza
(Great for restaurants with a wide variety of menu items)
・Professional taste even for part-time workers
・Automatic conveyor system for uniform cooking time (approx. 4 minutes)
・Manualized cooking operation
・Click here to see what makes the Jet Oven so attractive:
https://fujimak.biz/products/jetoven/
SRP676,000(Exclusive of tax)〜
Gas Fryer
・Safety device made in Japan for your peace of mind
・Unique structure for long-lasting oil
・High heat power for crispy and tasty frying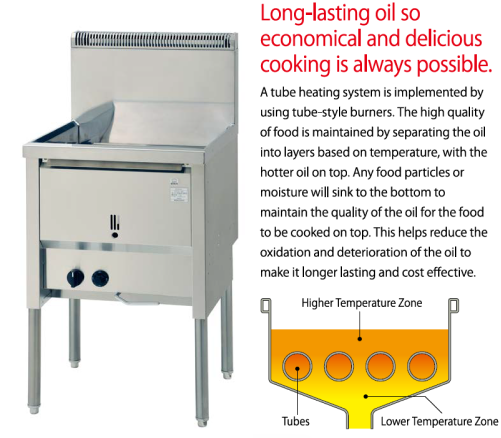 SRP102,000(Exclusive of tax)〜
Three-dimensional rice cooker
・Fully automatic from rice cooking to steaming with a single switch
・Three-tiered, small footprint, cooks rice for 180 people in 40 minutes (200g/person)
・High heat power by originally developed burner and 2 times cooking system for even better taste.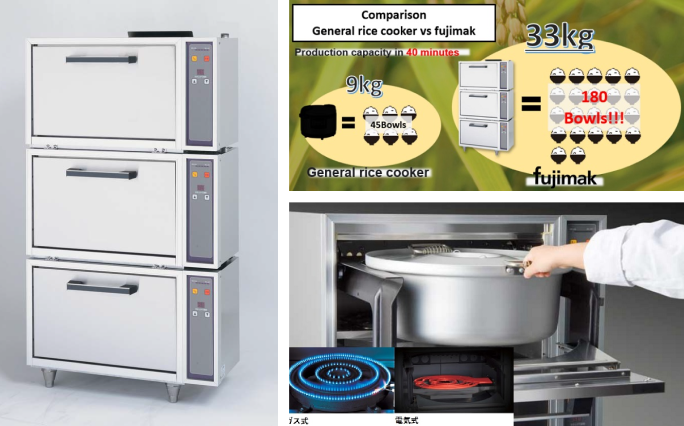 SRP289,000(Exclusive of tax)〜
【Business Description】
We work on an integrated system from meeting with customers to planning, design, development, manufacturing, construction, and after-sales support.
12 overseas offices, 80 in Japan, and 3 factories (Japan, Shanghai, Vietnam)
We meet our customers' expectations with the trust we have accumulated in the field and our full lineup of high-grade products.
①Proposal of drawings for new openings (including refurbishments) to construction
②Single product sales (heaters, chillers, cleaning equipment, sheet metal products)
③Improvement proposals
④Maintenance
Philippines Branch Office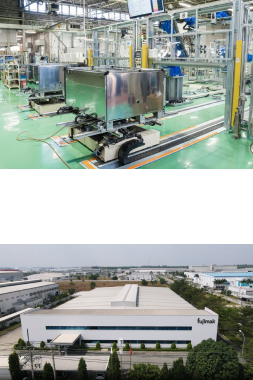 Factory
1. Proposal of drawings for new business (including remodeling) ~ construction
We will consult with you on the basic design of your kitchen and propose an estimate according to your budget.
We can also handle all meetings with designers and interior designers.
Our own staff will manage the site and install the equipment.
We will support you so that you can greet your scheduled opening date with peace of mind.
2. Single product sales (heating equipment, cooling equipment, cleaning equipment, sheet metal)
We handle our own and other companies' products.
Please contact us for a proposal that fits your budget.
3. Improvement proposal
If you:
・are troubled by frequent breakdowns of equipment.
・have many employees, but for some reason it takes a long time to serve food.
・want to make the kitchen easier to work in.
Then, we can prepare an improvement plan by changing the layout or replacing kitchen equipment.
Please contact us if you have any questions.
4. Maintenance
Quick and flexible maintenance support by Japanese management.
Please contact us for kitchen equipment repair, diagnosis, and hotline if you have any problems.
We can also handle products other than our own.
Click here for detailed inquiries
Company Information
Address:23/F 6789 Tower Ayala Ave., Makati City (Leopalce 21)
Japanese (Miura):+63 917-107-4809 / a_miura@fujimak.co.jp
English (Merdi):+63 0915-306-4716 / mc.fujimak@gmail.com
Office: +63 (02) 8528-3114 loc 219
WEB:
https://fujimak.biz/