Manufacture, export and sale of silicon and synthetic rubber parts for home appliances and automotive.
Covac Philippines Inc.
Covac Philippines is a Japanese subsidiary company in the Philippines established to manufacture home appliance parts, automotive parts, etc. made of synthetic rubber/silicon rubber.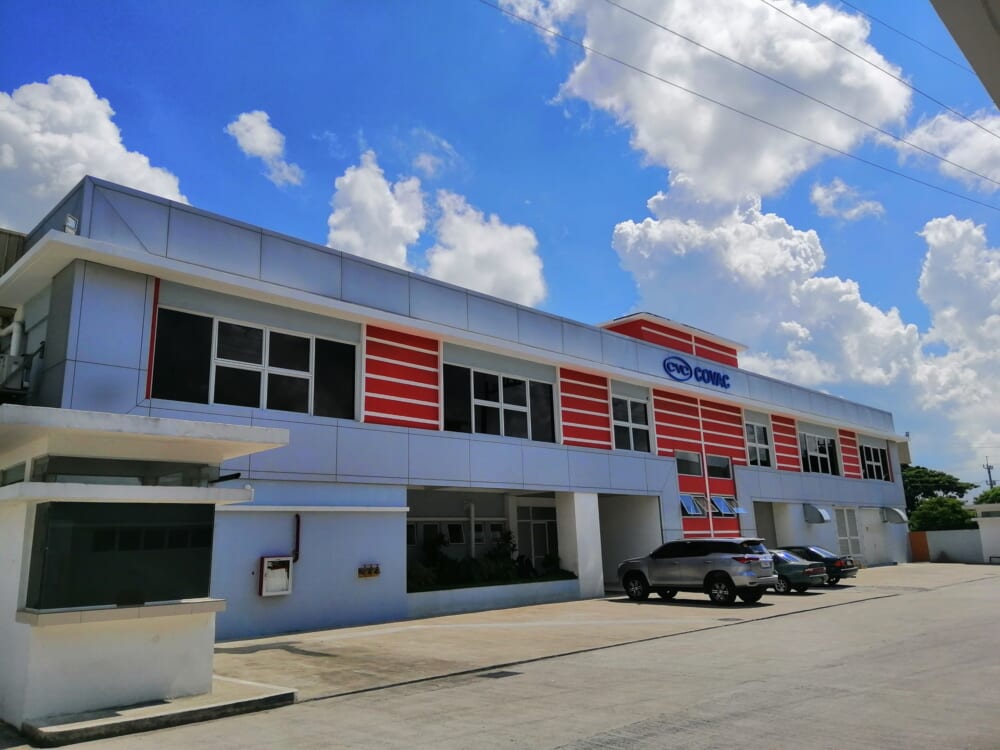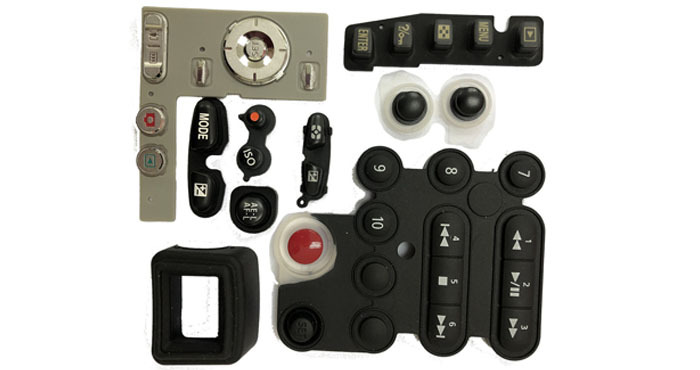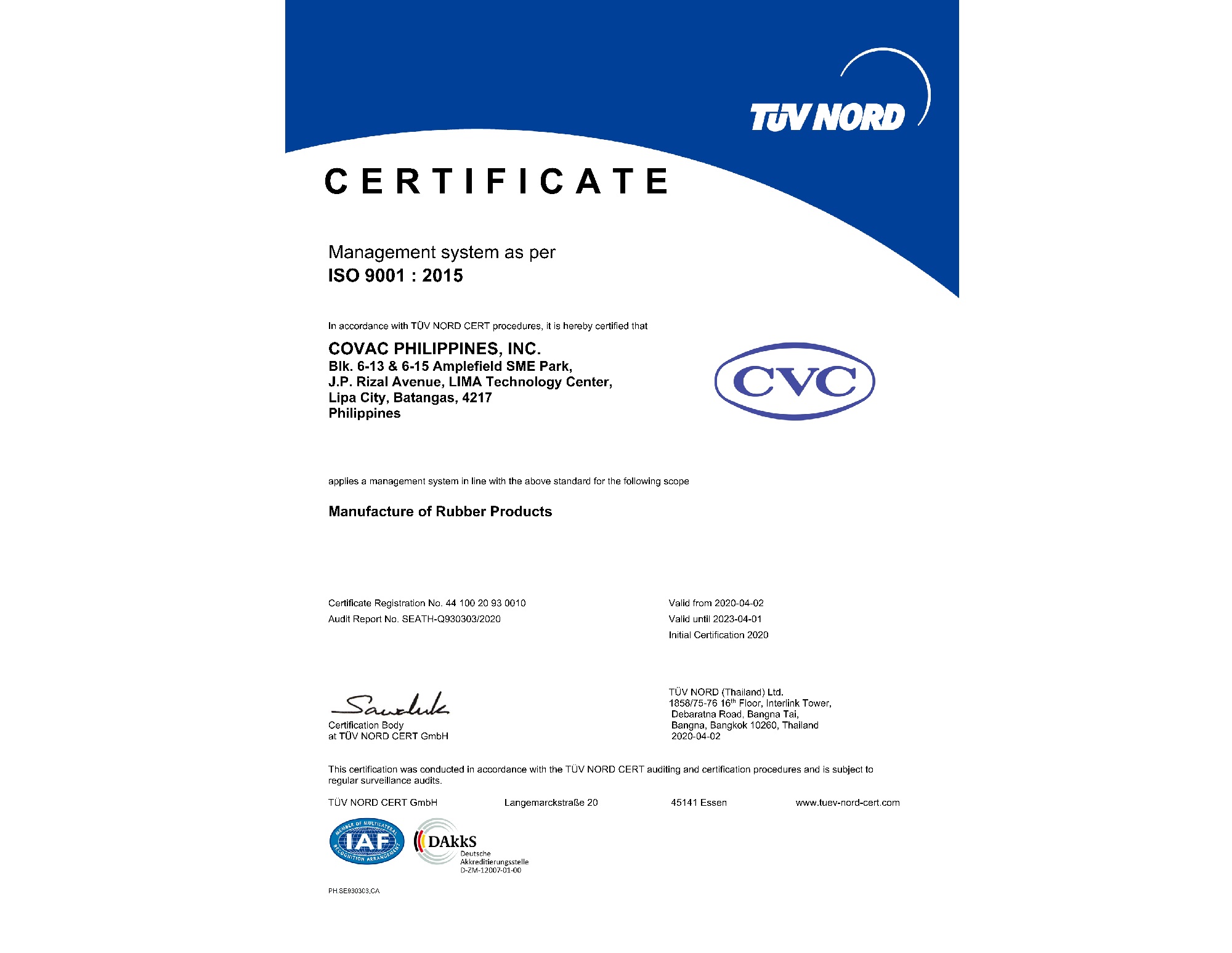 Service introduction
Covac Philippines mainly produces parts for printer ink cartridges made of synthetic rubber, car key tops made of silicon rubber, various industrial gaskets, etc. We are continuing to expand our production items.
Established in LIMA Technology Center industrial park in 2018 as a wholly owned production facility of Covac Co., Ltd. this is a cutting edge facility that started production in 2019.
Our current business partners are Japanese companies in the Philippines as well as Japanese companies in Asian countries.
Covac Philippines has approximately 400 employees and 40 press molding machines as core equipment, and has established an integrated production system from rubber kneading to molding, printing/painting, and quality assurance.
In 2020, we obtained ISO 9001:2015 certification.
In order to flexibly respond to new orders and increased demand from our business partners, all of our employees will work together to improve quality and production efficiency to meet the needs of our business partners.
[The group's strength is its flexible production system]
In addition to Covac Philippines, the Covac Group has a Chiba factory (prototype development facility) and a Guangzhou factory in China (from mold design and development to prototype development to mass production). Our strength is the integrated production system and flexible production system created by the functional cooperation of each facility, including Indonesian manufacturing service contractor under our technical assistance.
[Main machinery and equipment]
14-inch open roll machine (for silicon rubber) 1
14-inch open roll machine (for synthetic rubber) 1
12-inch open roll machine (for silicon rubber) 1
Super cutter cutting machine (for silicon rubber) 1
Cutting machine (for synthetic rubber) 1
150 ton vacuum press 2
200 ton vacuum press 8
250 ton vacuum press (multistage specification) 22
300 ton vacuum press machine 8
Coating machine 1
Secondary vulcanization oven 3
Vulcanization tester (curastometer) 1
Screen printer 5
Far-infrared oven (for printing) 1
Mold cleaning device 1
Various testing machines 43
Click here for detailed inquiries
Company Information
Address:6-13 & 6-15, Amplefield SME Park, JP Rizal Avenue, LIMA Technology Center, Lipa City, Batangas, 4217, Philippines
Tel:(+63) (43)236-3069
E-mai: info@covac.com.ph
WEB:
https://www.covac.com.ph/