Avilon Zoo in Rizal: The Largest Zoological Institution in PH
No childhood seems to be complete without at least one trip to the zoo that it almost seems like a rite of passage.
IMAGE Avilon Zoo
When visiting Rizal, it's highly recommended to visit Avilon Zoo. As the largest zoological institution in the Philippines, more than 3,000 specimens of exotic wildlife call the 7.5-hectare facility their home. There are more than 500 species of birds, mammals, reptiles, amphibians, freshwater fishes, and invertebrates that can be seen here as well as a diverse collection of Philippine native and endemic fauna. Thanks to Avilon's conservation programs, most of the fauna have been bred successfully in captivity.
Animals to See inside Avilon Zoo
Avilon Zoo is home to a large number of animals but these are just some that you might encounter during your visit.
Lion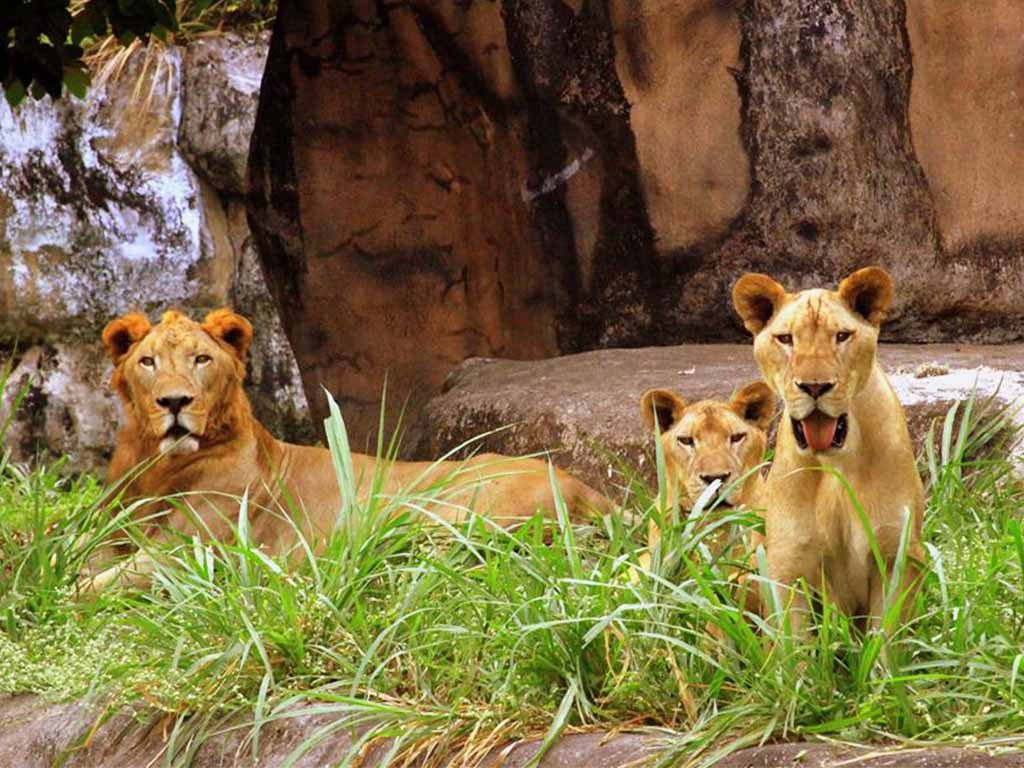 IMAGE Avilon Zoo
Despite its title as King of the Jungle, lions do not live in such areas. Instead, they can be found in African grasslands. Thanks to films such as The Lion King, lions continue to be one of the most popular animals among children and adults.
Philippine Falconet
IMAGE Avilon Zoo
The Philippine Falconet is a bird of prey that is native to Luzon, Visayas, Mindanao, and Mindoro but cannot be found anywhere else. It is a small bird with a black and white plumage and often perches on the upper branches of dead trees where it can hawk for insects, lizards, and even small birds.
Rothschild's Giraffe
One of the zoo's two giraffes/IMAGE Avilon Zoo
Originally found in Africa and one of the nine subspecies of the Northern Giraffe, the Rothschild Giraffe is the tallest land mammal in the world, growing up to 19 feet in height. Avilon Zoo has a pair of these long-legged mammals: A male called Bahaghari (or Bhari) and a female named Luningning (or Luning).
Rufous Hornbill
IMAGE Avilon Zoo
Another bird that can only be found in the Philippine, the Rufous Hornbill (natively known as Kalaw) has three subspecies: Luzon Rufous Hornbill, Visayan Rufous Hornbill, and Mindanao Rufous Hornbill. According to the Avilon Zoo website, the IUCN Red List has classified this bird as near threatened.
Spotted Hyena
IMAGE Avilon Zoo
Anyone who's ever seen The Lion King knows that despite their comical appearance and silly antics, the hyenas are actually scarier than Scar. Hyenas are highly misunderstood creatures, with people often thinking of them as lazy due to their practice of scavenging. In reality, these animals are capable of taking down wildebeest and their jaws are powerful enough to crush bone.
Details
Address: 9003 GP Sitio Gulod, San Isidro, 1860 Rodriguez, Rizal
Contact: (+632) 948 3986 or (+632) 948 9866
Operating Hours: 8 a.m. to 5 p.m. (Monday to Sunday); Open during holidays
Website: www.avilonzoo.ph
Email: avilonzoo@gmail.com
Facebook page: facebook.com/Avilon-Zoo-307604837009/
Entrance Fees:
Php 700 – Regular; 20% discount is given for Senior Citizen and PWDs with ID
Php 400 – Children 3 ft. below
FREE – Infants 1 year old and below