San Agustin Museum
This museum is adjacent to the San Agustin Church, known as the Philippine's oldest church.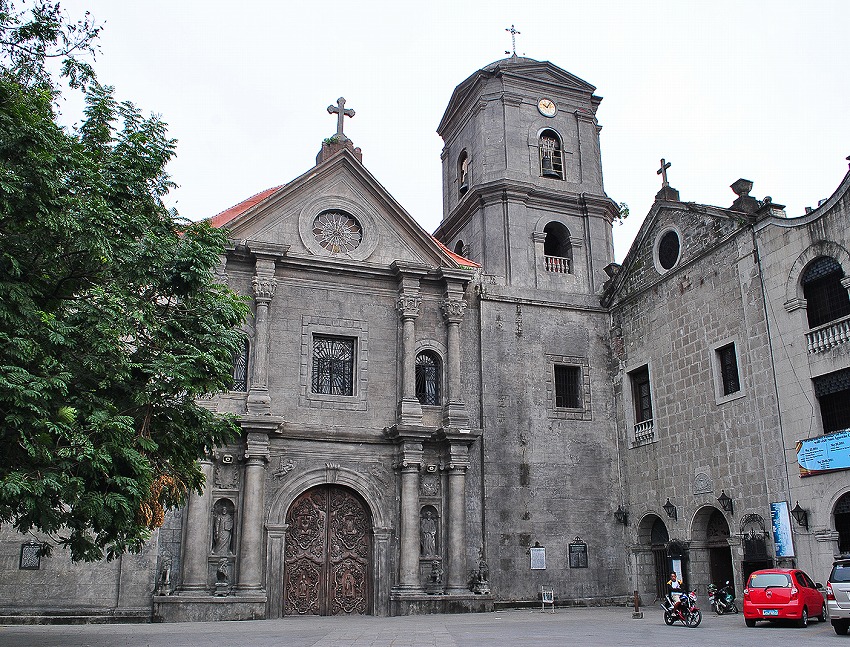 The entrance to the museum is on the right side of the church
It is a treasury of religious art pieces. The church was built in 1571 but was destroyed by a fire twice. The current building was reconstructed in 1587.
Large paintings and statues line the 1st floor hallways
In 1973, the monastery was converted into the museum. The hallways are lined with large paintings of saints, approximately 2 meters in height, and the rooms, which used to be the sleeping quarters of the friars, have various statues and other art pieces on display.
The former sleeping quarters of the friars are now display rooms. Photo taking is prohibited.
On the 2nd floor, there's a room where you can see the inside of the church from above. The ceilings look like they are carved, but it is actually a Trompe-l'œil. You are only allowed to take photos in the hallways.
The church ceiling is actually a painting on a flat surface
Basic Information:
Address: General Luna St., Intramuros, Manila
Tel: 02-527-2746 / 02-527-4052
Business Hours: 8 am – 12pm /1 pm – 6pm
Closed on: None
Entrance Fee: Adults P100, Senior Citizens P80, College Students P50, High School Students P45, Children (4 – 12 yrs old) P40
Website: http://sanagustinchurch.org/