Casa Manila Museum
A museum made to look like a typical upper class house during the turn of the 19th century. It was built in the Plaza San Luis Complex in the 1980's, and the façade is made to look like a house that was built in the 1850's in San Nicolas.
The 2-storey house is divided into rooms such as the sala, despacho, comedor, cuartos, cocina, baño etc. Each of the rooms are decorated with turn of the 19th century furniture, tableware, and books, all donated from various sources.
Guests are not allowed to touch the displays, and can only walk on the red carpet. Photography is also prohibited. However, guests can walk around freely in the kitchen, toilet and bathroom, and even touch the displays.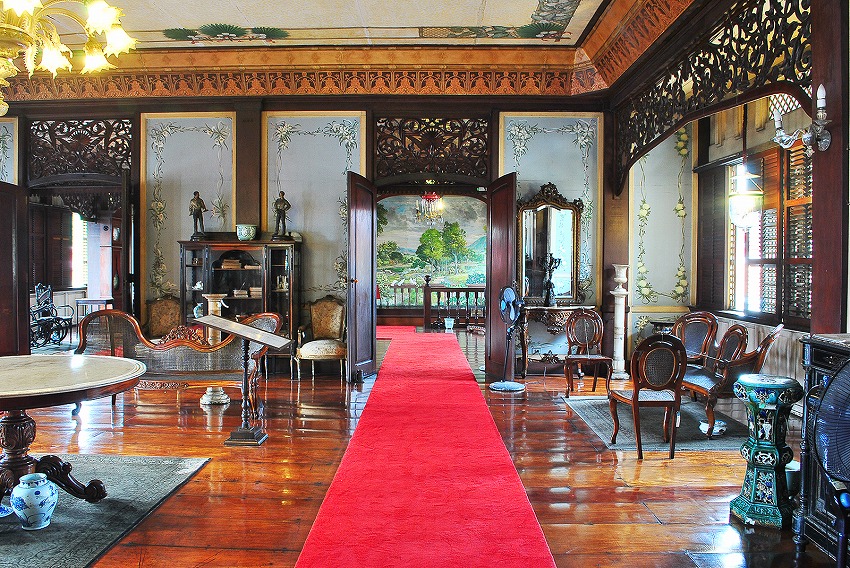 The guards are friendly and very knowledgeable, so they can answer your questions. The complex also has a souvenir shop and café, so you can relax after touring the museum.
Address:Plaza San Luis Complex, Cor. Real & Gen. Luna Sts. Intramuros, Manila
Tel:02-527-4084/02-527-4088
Museum Hours:9 am – 6 pm
Closed On: Monday
Entrance Fee: Adults Php 75 ; Students/Teachers/Senior Citizens Php 50