A Guide to Biking Around the Metro
A Guide to Biking Around the Metro
With high fuel costs and worsening traffic situations in the Metro, commuters are forced to look for an alternative way to ease their travel to work and school.
Also read: The Expats' Ultimate Guide to Public Transportation in the Philippines
One way is through bike riding, which is both an economic and environmental alternative.
There has been an observable rise in the number of people opting to ride their bicycles not only for recreational purposes but also for their daily commutes.
Also read: Pedal Power: Riding a bike in the Philippines
Not all main roads have bike lanes yet, but there have been initiatives both from the national and local government to begin the establishment of some. These lanes are often painted (usually red) and are usually lined with traffic signs and reminders for the cyclists.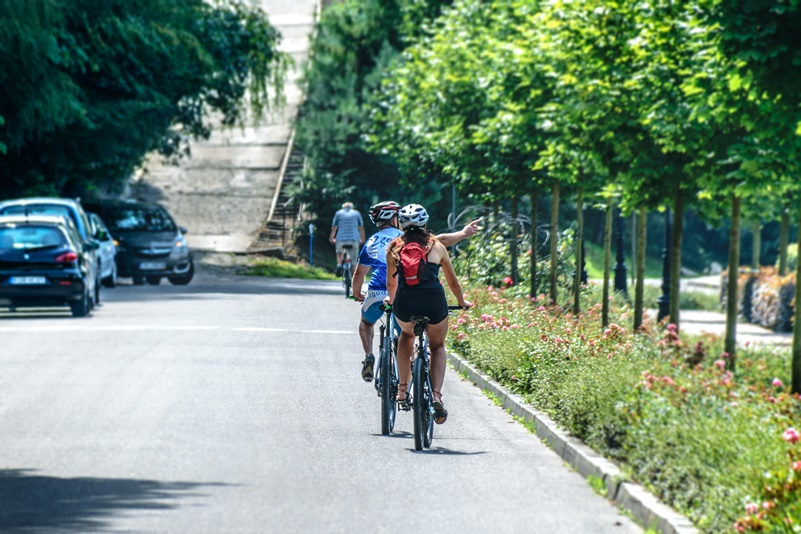 If you're looking for roads with protected bikeways in Metro Manila, we have compiled a few below:
Laguna Lake Expressway
In November 2018, the Department of Public Works and Highways (DPWH) opened the Laguna Lake Expressway to the public. The 6.94-kilometer highway connects the eastern part of Metro Manila to towns of Rizal. At the same time, the expressway is the first national highway to feature a three-meter protected bike lane.
Also read: Laguna Lake Highway Connecting Bicutan and Taytay Is Now Open to Motorists
Ortigas Center, Pasig City
The local government of Pasig City set-up railings to clearly distinguish the bike lanes along Doña Julia Vargas Avenue and F. Ortigas Jr. Road early last year.
Quezon City
The Metropolitan Manila Development Authority (MMDA) opened two bike lanes around Quezon City area back in 2014. The first lane, about two-kilometers long, traverses the northbound lane from Ortigas to Santolan. The second lane, shorter at 982.6 meters, runs along White Plains in EDSA to eastbound of Temple Drive.
Another bikeway in the area is located along Commonwealth Avenue. The 2.92-kilometer lane extends from University Avenue to Tandang Sora.
Manila
MMDA launched a bike lane that runs from Remedios Circle to Adriatico Street in Manila in 2012.
Marcos Highway to Sumulong Highway
A nine-kilometer bike lane from Marcos Highway to Sumulong Highway is also available. The route begins at Marcos Highway from Evangelista Street to Sumulong Highway in Marikina City.  
Magallanes to Ayala Avenue (Along EDSA)
MMDA kicked off their first bike-sharing project in 2013 by opening a one-kilometer bike lane from Magallanes to Ayala Avenue in Makati.
Also read: Guide to Biking Trails in Manila
Further, House Bill No. 174 or the Bicycle Act of 2016 was proposed to the Congress in 2016. The bill seeks to improve and develop the bicycle program by providing bicycle lanes and bikeways in the country's main roads and highways.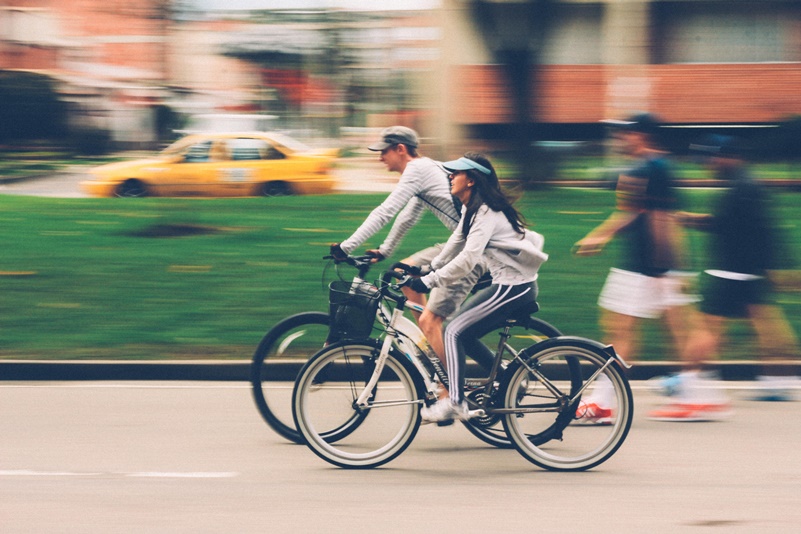 The Bicycle Act of 2016 also reiterated rules and regulations that cyclists must follow to ensure their safety. Here are some of them:
Ride only on roads and streets designated as bikeways.
Bicycle riders must wear safety gears.
Bicycles traveling at night must be equipped with reflective materials visible from both sides, a white front headlight, and a red reflective at the rear end.
No other carry-ons except a basket, bag, rack, or trailer.
No rider should carry more persons than what the bicycle is designed to carry.
No clinging to another vehicle while in designated bike lanes.
Bicycles should not be parked in areas not specified by the Local Bikeways Office (LBO).
When developed and fostered further, the bike riding culture in the Philippines could lead to positive results that are not only economically efficient but are also environment-friendly and health-beneficial.
Also read: ofo: A Convenient Bike-Sharing Tool
Do you ride a bicycle to work or to school? What other bicycle-friendly routes do you know? Share it to us in the comments below!
---
Sources: Bicycle Act of 2016, MMDA, Multisport, Top Gear, Rappler, Philstar, and Inquirer