PJLink Language Center Lets You Learn Nihongo and Tagalog Through Anime and Online ESL Class
PJLink Language Center Lets You Learn Nihongo and Tagalog Through Anime and Online ESL Class
Learning a foreign language other than your vernacular can sometimes be intimidating but having the skill to speak different languages actually comes in handy when traveling, learning, or even looking for a job.
For those who are interested in learning Nihongo, PJLink Language Center, Inc. is there to help with your language lessons.
As the most cost-efficient language center in Makati, PJLink takes pride in its unique study program suited for whatever learning purpose. They teach Nihongo to Filipinos who are interested in learning the language either for leisure or for future employment here in the country or in Japan.
One of the advantages of studying Nihongo with PJLink is they offer class schedule flexibility to their students. This means that students are free to choose how and where they want to study the language—in the comfort of their own home, office, or even when out of town.
For language lessons, students may also organize their schedules according to each Nihongo module as well as take lectures that match their lifestyle without being left behind. 
Online ESL classes can be done in a one-on-one lesson with an assigned teacher, which takes 50 minutes per session.
Apart from the online classes, PJLink takes language learning to the next level of enjoyment as they now have a live streaming program aimed to teach Nihongo through anime.
Every Wednesday from 5:30 to 6:30 p.m., the AnimeGO_PJ Link goes live via KUMU App hosted by Ken Sensei where you can talk about your favorite anime and at the same time, learn Japanese.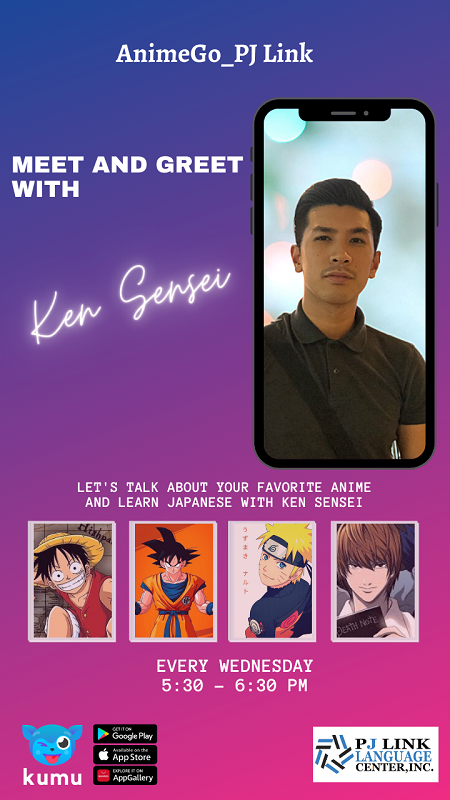 Moreover, PJLink helps professionals and companies train their staff as they also offer online corporate language training. 
Language training courses for client companies are given to any number of staff and are usually tailored to meet the company's requirement in raising their staff's level of language proficiency.
These types of corporate training programs can be held online with a maximum number of 10 students per class.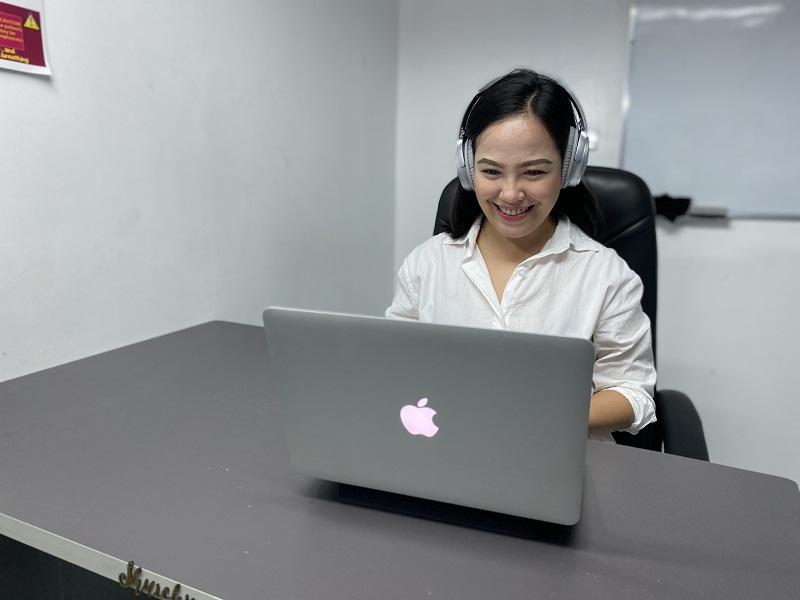 What makes PJLink an effective learning center here in the metro is that most of their teachers speak in both English and Tagalog, which makes it easier and more comfortable for students to learn Nihongo in whatever language they are comfortable with.
A bonus for the students' learning experience is they can also participate and enjoy Japanese cultural activities such as Tanabata, Setsubun, and more, all while learning Nihongo.
Due to the pandemic, most of the staff and teachers of PJLink are in a work-from-home setup. This means that Nihongo classes are also held online to adapt to the new work-from-home setup of their teachers.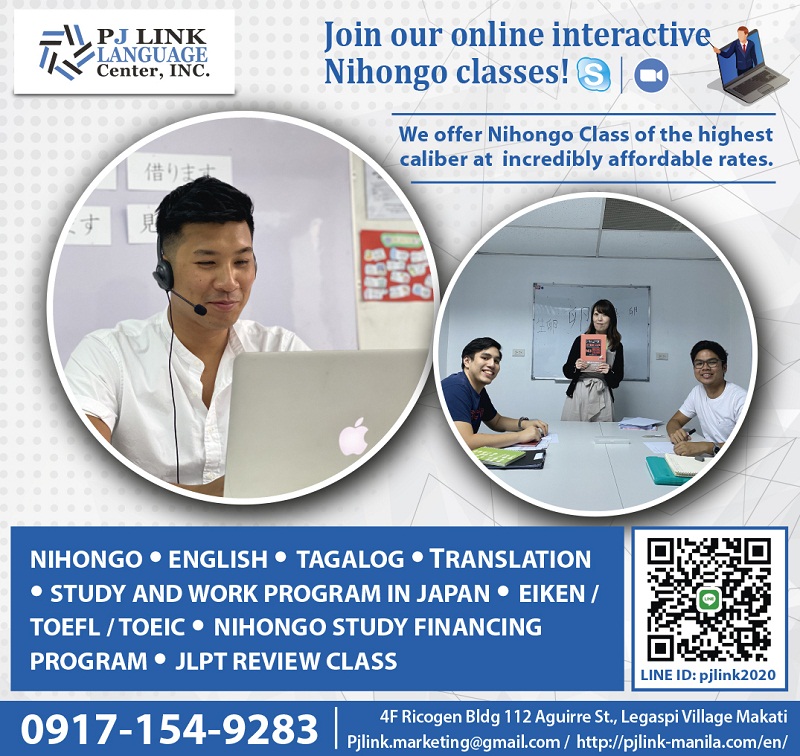 Should you want to learn Nihongo through interactive classes, contact PJLink Language Center, Inc. at 0917-154-9283 to inquire about their rates. You may also visit their website at pjlink-manila.com/en for more information.
Details
Branch: Ricogen Building, 112 Aguirre, Legazpi Village, Makati City
Contact information: 0917-154-9283
Email: inquiries.pjlink@gmail.com
Website: pjlink-manila.com/en
Facebook: facebook.com/pjlink.marketing
---
Photos courtesy of PJLink Language Center