KMA Fitness and Martial Arts: Family-Friendly Fitness Center in Salcedo Village, Makati
Along Salcedo Village in Makati, we found a fitness & martial arts center designed to be a family-friendly gym. It's where trainings are held in a safe and friendly environment to help every individual of all ages further develop their skills, health, and confidence.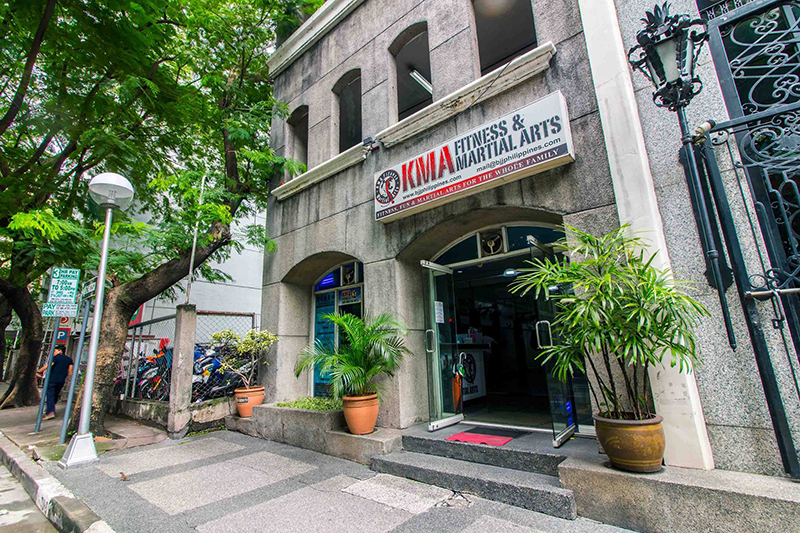 KMA Fitness and Martial Arts
KMA is the brainchild of the owner Ms. Ressie Navarro. The idea came up with a goal to offer a variety of martial arts fitted to the individual's fitness level and to provide everyone with quality and proper training. Here in KMA, they offer classes ranging from Brazilian Jiu-Jitsu, Judo, Wrestling, Muay Thai, Boxing, Arnis, Taekwondo and Kids Capoeira. Students can cross train in any or all of the martial arts offered.
What they offer:
Taekwondo – ages 4 and above (blocks, kicks, punches, and open-handed strikes)
Muay Thai/ Kickboxing – all ages -whole body workout for body firming and self-defense
MMA Fitness – all ages – several aspects of martial arts
Judo/Wrestling – all ages – takedowns, throws, and discipline
Boxing – all ages – self-defense, cardio workout
Women's self-defense
Brazilian Jiu-Jitsu
Benefits of Martial Arts
While some people think of Martial Arts as nothing but a pain in the body, the benefits of Martial Arts training includes improvement in cardiovascular health, weight loss, and self-defense skills. Martial Arts also improves a person's flexibility, strength, power, stability, and coordination.
Aside from health improvements, Martial Arts also builds confidence and discipline. It helps you stay focused and physically fit and provides a concentration for a healthier mindset and lifestyle.
Instructors
All instructors at KMA are all equipped with years of experience including KMA's resident Brazilian Jiu-Jitsu Black Belt Head Instructor, Mr. Stephen Kamphuis. He is a 3rd degree BJJ Black Belter and 2nd-degree Judo Black Belter and has been in the Philippines for years to introduce the sport of Brazilian Jiu Jitsu, Judo and other martial arts. He aims to spread the passion and enthusiasm for the sport and help his students fulfill their skills and potentials.
For inquiries, you can call them at (02) 551 4449 or text them at 0917 8242420. For more updates about KMA Fitness and Martial Arts, you can like their Facebook page at KamphuisMartialArts.
---
This first appeared on Philippine Primer Japanese Magazine's October 2018 issue.