Let's Cook: Saluyot with Sweet Sesame Soy Dressing
The jute is one of Mother Earth's best gifts. It's an all-around plant with various uses which keeps on giving. It's mainly cultivated to make rustic items such as bags, furniture accessories, and sacks. Here in the Philippines, the jute leaves—locally known as saluyot—is grown and primarily used as food. These leaves not only make great ingredients but they have also been discovered to have various medicinal benefits when consumed.
Cooking saluyot is easy. Like other leafy greens, saluyot can be used in soups, loosely chopped into a salad, or enjoyed as-is, adding a distinct flavour to the dish.  You can find easily find it in wet markets and the fresh produce section of some groceries. So today, we're going to teach you an easy recipe that highlight its versatility as an ingredient: saluyot with sweet sesame soy dressing.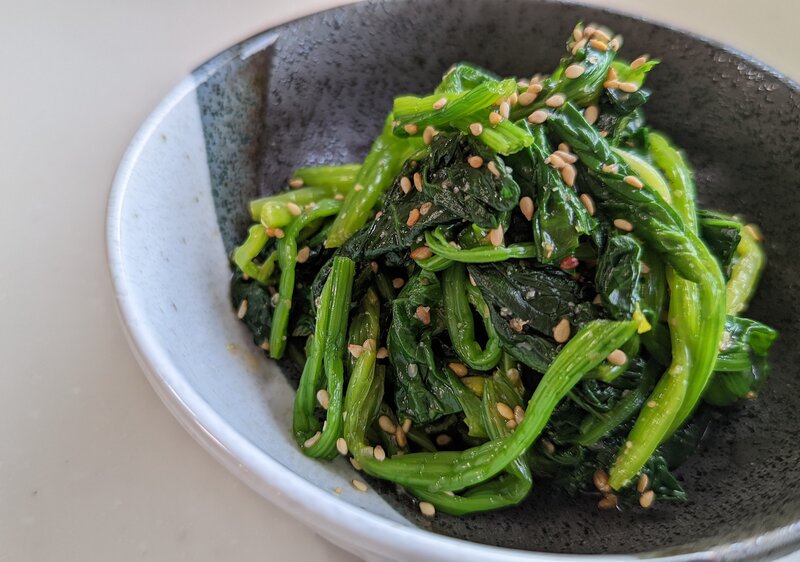 IMAGE from Philippine Primer
Ingredients:
300 g (100 oz) saluyot
2 tbsp roasted sesame seeds
2 tsp sugar
2 tsp soy sauce
Cooking directions:
1. Boil saluyot in water for 1 min.
2. Shock the leaves in cold water until cool.
3. Squeeze the leaves to remove excess water and then cut into bite-size pieces.
4. In a bowl, mix the sugar, soy sauce and ground toasted sesame and saluyot together.
5. Serve immediately.
Good for 2-3 people.
General Information