LIST: 6 Plant-based Milk Products You can Buy Online or in the Metro
Whether you're lactose intolerant, transitioning into a plant-based or vegan diet, or just switching to a dairy-free alternative, you'll have a lot of options to choose from.
Below, we're sharing six product recommendations for non-dairy milk brands that you can easily find in leading supermarkets or online.
PureHarvest Organic Unsweetened Oat Milk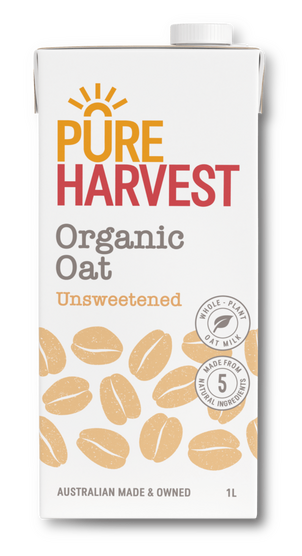 IMAGE from PureHarvest
PureHarvest Organic Unsweetened Oat Milk is smooth, creamy, and naturally sweet. It also has a consistency closest to dairy milk, as compared to other non-dairy alternatives. Nutrition-wise, it's packed with fiber, contains less fat and protein, but with double the amount of carbohydrates.
You may get it on Healthy Options and Lazada.
Soy & Bean Soy Milk Classic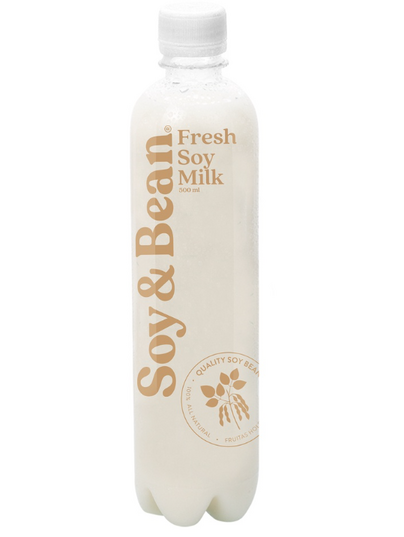 IMAGE from Soy & Bean
Made with only the finest non-genetically modified soybeans, Soy & Bean Soya Milk has zero cholesterol, is vegan-friendly and is a great alternative to dairy milk if you're lactose intolerant or transitioning into vegetarianism.
Get a bottle or two here.
Soyfresh Soya Milk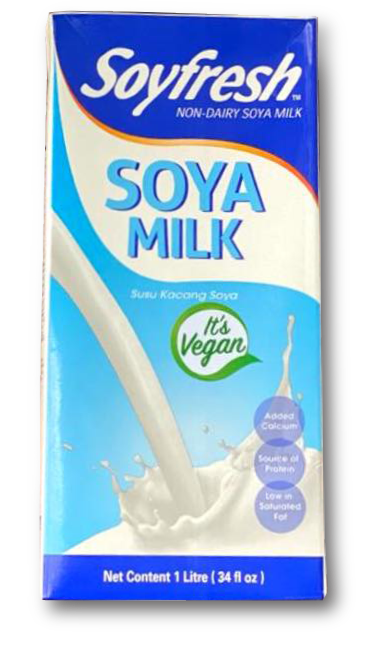 IMAGE from Soyfresh
As with other soy milk brands, Soyfresh Soy Milk is a good alternative to dairy-free milk since it's specially formulated for consumers who are lactose intolerant, people who prefer a vegetarian diet, among others. What's more, this brand is low in saturated fats, cholesterol-free, and rich in protein and calcium.
This is available on Shopee and Lazada.
Vitasoy Plus Soy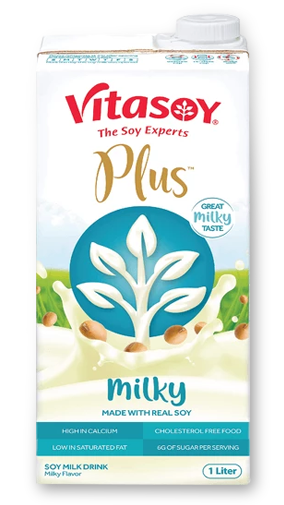 IMAGE from Vitasoy
Vitasoy Plus Soy is a healthy, plant-based soy milk drink that helps support healthy muscles and organs. This is packed with omega-3 fatty acids, which are "healthy" fats that your body cannot form on its own. This nutritious drink can be enjoyed by both adults and children and can be used as a non-dairy alternative ingredient for making baked goodies, smoothies, and milkshakes. You'll find Vitasoy in leading supermarkets, making them one of the most easily available plant-based milk brands in the country. It comes in various flavors such as original, vanilla, and oats.
Get this at your local mart, or online on Shopee, Shopwise, and Lazada.
Almond Breeze Unsweetened Original Almond Milk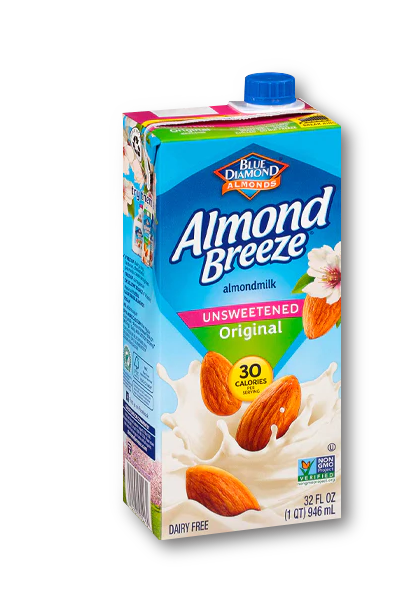 IMAGE from Blue Diamond
A delicious and creamy plant-based alternative by Blue Diamond, Almond Breeze is low in carbohydrates, lactose-free, and is a good source of calcium and vitamins D and E. It comes in many different flavors, including chocolate, vanilla almond, matcha, and latte. This can also be used as a non-dairy creamer.
You may get this on Healthy Options, Shopee, and Lazada.
Bonsoy Almond Milk
IMAGE from Bonsoy
Bonsoy Almond Milk has a rich and nutty flavor, and a creamy texture similar to that of regular cow's milk. For this reason, it is a popular choice among those who follow a plant-based or vegan diet and those who have lactose intolerance.  This can be enjoyed in a smoothie, with oats, or on its own.
Get this on Shopee and Lazada now.
Note: When purchasing non-dairy milk, you should consider the product's nutritional value since it lists down information on its ingredients as well as the number of macronutrients found in it.
General Information