Original Cake Bakes Fresh Cakes with Traditional Recipe from Taiwan
Original Cake from Taiwan is known for their simple yet mouthwatering sponge cakes. With a name that guarantees a homegrown castella cake recipe, you'll be sure to get a warm, aromatic, freshly baked cake without any preservatives.
Manila's newest takeaway cake, Original Cake, brings traditional Taiwanese baking from their first store in Tamsui Old Street North of Taipei to the shores of the Philippines with their castella cakes of various flavors—guaranteed to evoke nostalgia with every bite.
Also read: 5 Shops Where You Can Score Fluffy Sponge Cakes
For starters, sample their Original Flavor (Php 140) made with milk and flour in a perfect ratio of eggs to create a golden mixture that fluffs into the cake. The cake is bouncy, fluffy, and moist so much that it does not leave a dry mouthfeel.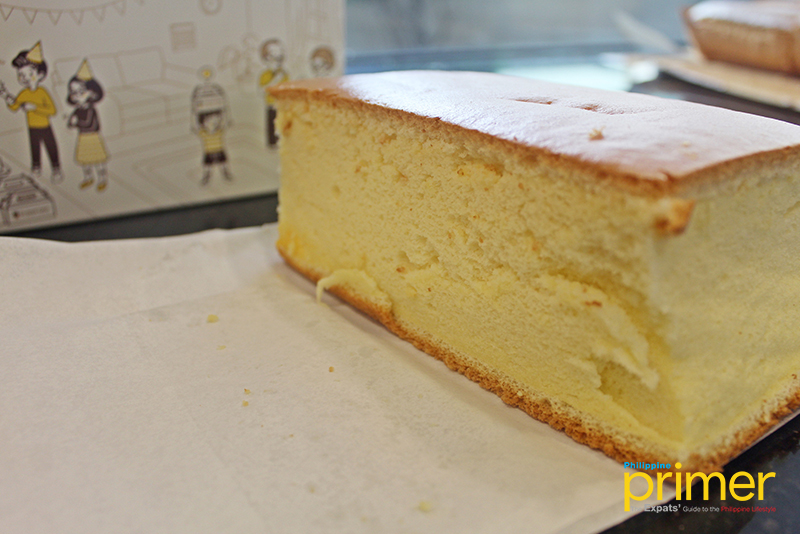 Original Cake (Php 140)
Original Cake is named such because the owner created this castella cake recipe with the cakes from his childhood in mind. Since 2010, the brand has been committed to delivering these traditional cakes across the world, and now, in the Philippines!
Taiwan is known for revolutionizing castella cakes into having multiple layers of cheese in between instead of mixing it in the batter. Their bestselling Golden Cheese Flavor (Php 180), for one, features layers of sliced cheese that becomes gooey and extra delicious when it comes out of the oven.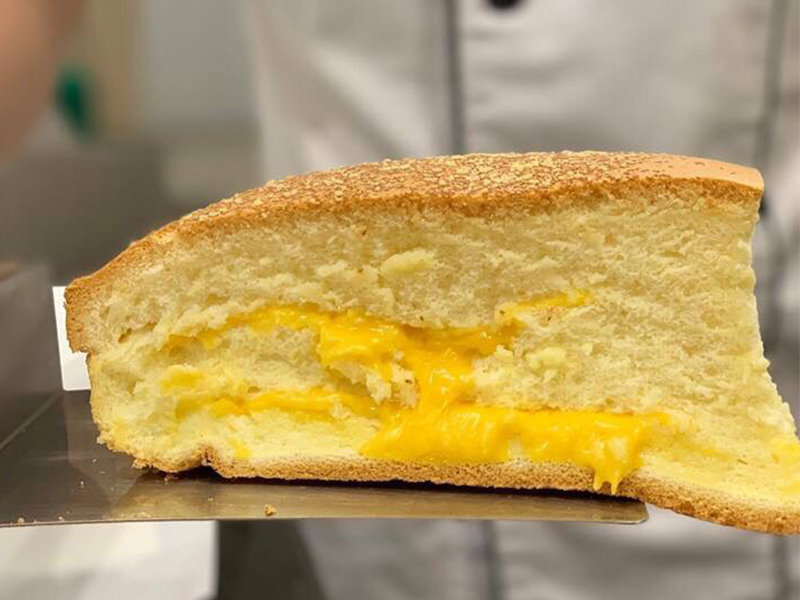 Golden Cheese Flavor (Php 180) / IMAGE Original Cake
With every country they open a branch in, Original Cake uses local ingredients and trains their bakers well enough to promise freshly baked cakes each time.
In the Philippines, they source natural ingredients from local farmers, including a specially milled flour with their secret recipe that makes the cakes extra fluffy!
For chocolate lovers, you wouldn't want to pass out on their Chocolate Flavor (Php 199) because they use rich Hershey's chocolate chips in layers for that dark bittersweet chocolate flavor. Expect a strong chocolate aroma as you open a fresh box!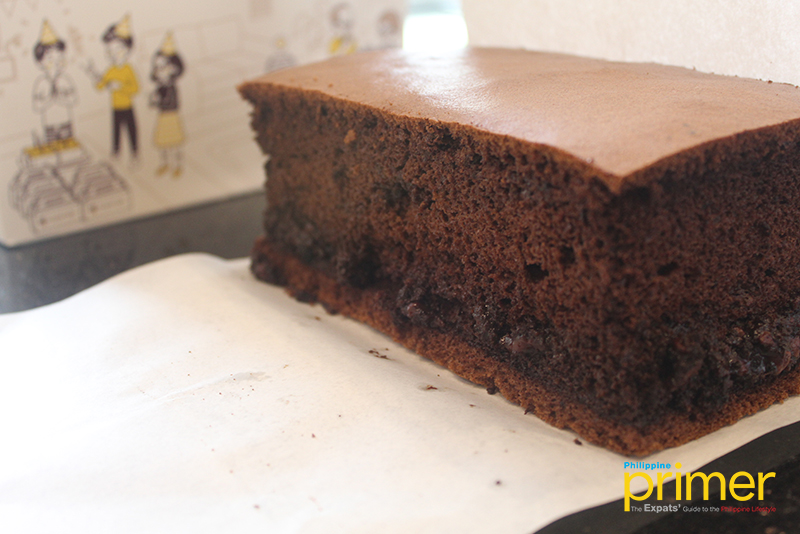 Chocolate Flavor (Php 199)
From Taiwan with love, they have introduced a flavor that matches our country's tropical climate: the Pandan Flavor (Php 160).
Take a bite of the bright green cake under a perfectly browned top with cheese powder. The pandan taste is mild—a great pair to a good milk tea!
Also read: Tiger Sugar in BGC: Brown Sugar Boba Milk Is a Must Try!
These new varied flavors may change or continue based on popularity, but they'll surely be bringing as many flavors as they can into the country.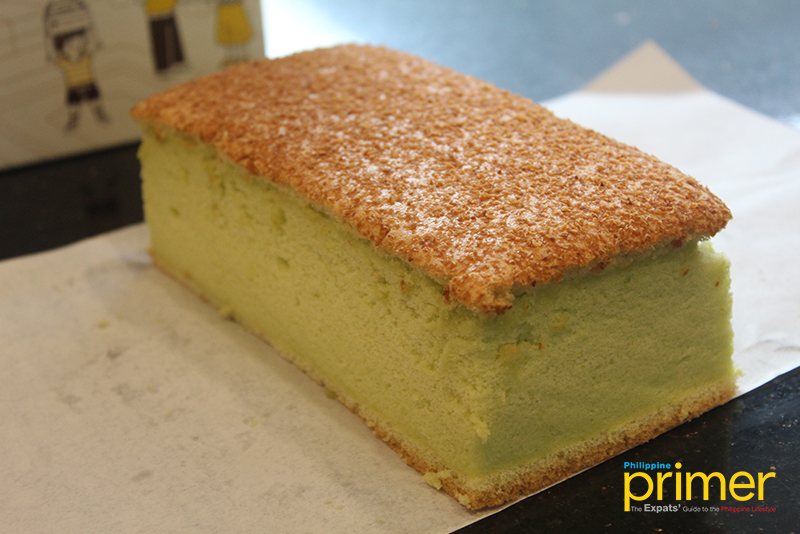 Pandan Flavor (Php 160)
Another new flavor they recently introduced is the Chicken Floss (Php 180), which is now available at their stores all over Metro Manila!
All branches of Original Cake are window stores that feature their oven for anyone to watch how the cakes are taken out of the oven, cut into their take-home sizes, and packed into their iconic boxes.
Once at home, there are easy reheating instructions on the box for you to enjoy it warm, the best way to eat!
Other than take-home castella cakes, they also have crunchy treats such as the Snowflake Crisp (Small Php 150; Big Php 260) in a nifty ziplock baggie. These crispy bars of berries, biscuits, and marshmallows are also freshly baked and packaged on-site.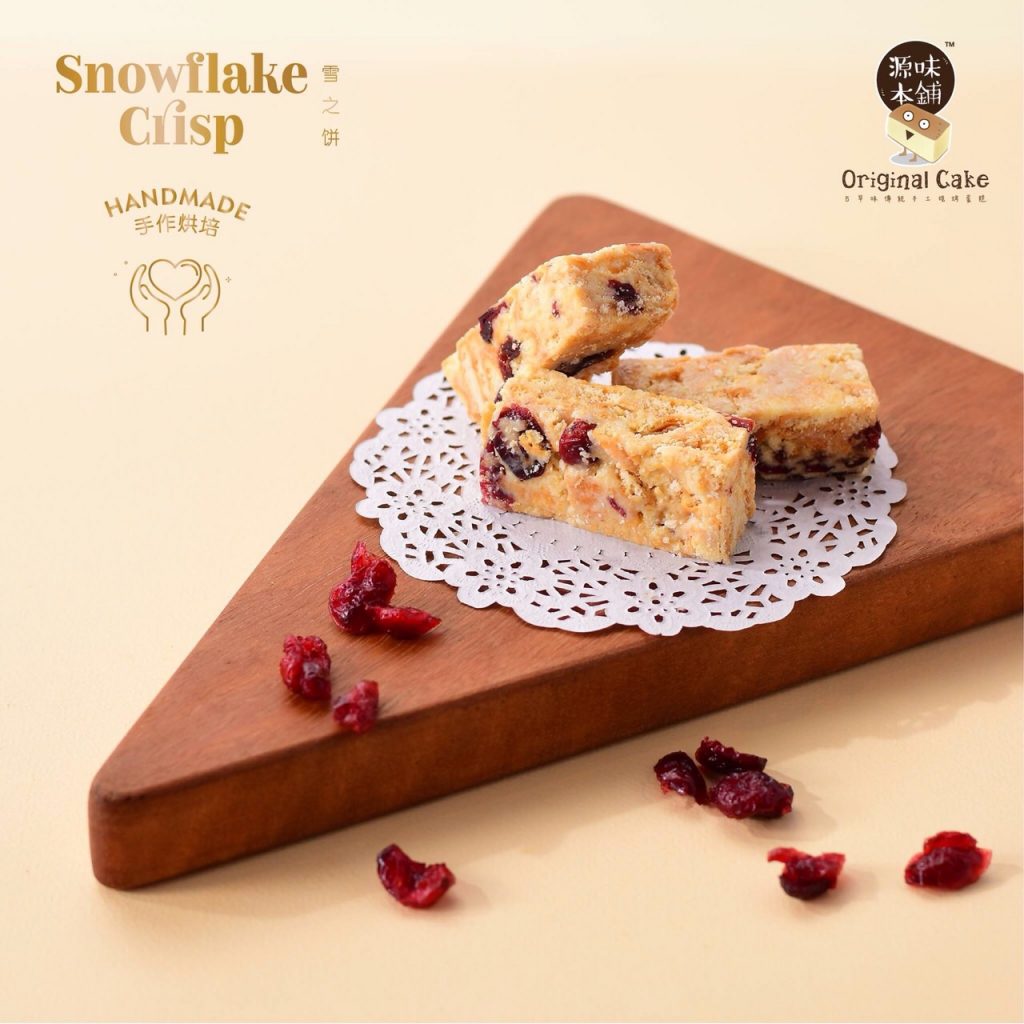 Snowflake Crisp (Small Php 150; Big Php 260) / IMAGE Original Cake
Their branches in Ayala Mall Circuit, SM San Lazaro, and SM Fairview accept deliveries via Grab Food. Other branches include SM Sucat and is soon to open in Starmall Alabang.
Order now or drop by to get your cravings satisfied with freshly baked fluffy cakes!
Also read: How To Use GrabFood and GrabExpress
How to get here
Original Cake has multiple branches in the metro and is still planning to open more. Their Makati store is on the ground floor of Ayala Malls Circuit in Hippodromo Street.
The fastest route with a car would be through Theater Drive from Hippodromo St. Original Cake would be on the right from the W. Gala entrance.
---
Written by Heloise Diamante

1F, Ayala Malls Circuit, Hippodromo St., Makati City

0967-284-4447, 0966-346-2460

10 a.m. to 9 p.m. (Sun to Thurs); 10 a.m. to 10 p.m. (Fri to Sat)