Mosia Cafe in Tagbilaran City, Bohol: Serving Fresh Artisanal Desserts Daily
One of the advocacies that Bohol is known for is their effort to be a greener and more environment-friendly province. Mosia Cafe in Tagbilaran City is one of the first cafes in the island to embrace this advocacy and more.
Mosia Cafe is a small artisan cafe opened in December 2014 and is an intimate garden cafe perfect for when you are looking for a quiet place to stay after a long day. The cafe isn't located near the main road which is why it is one of the quieter establishments in Tagbilaran.
The cafe mainly serves desserts and even their own homemade ice cream. Their menu changes every day and prides themselves in producing only the freshest products for their customers. They do not bake in big batches, but rather, they bake only when they run out of this specific product and they don't make the same thing twice. You can always expect something new when you visit the cafe.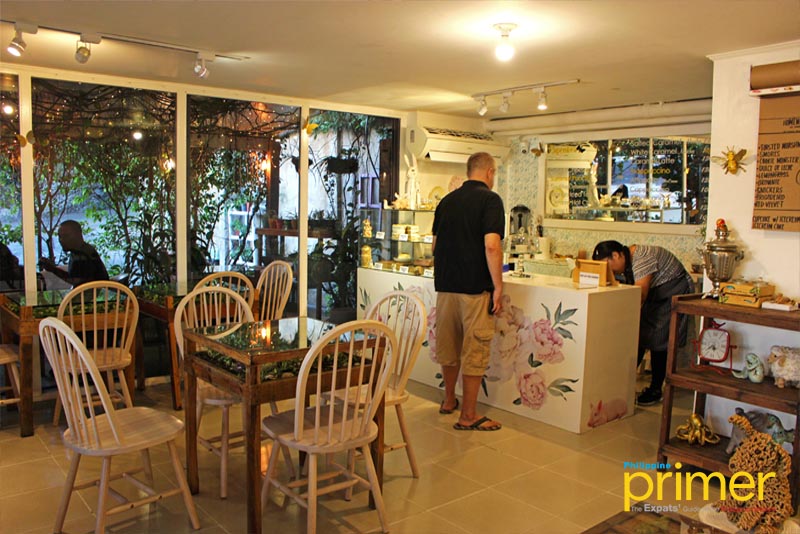 They strive to use only the freshest and most natural ingredients to make their artisanal desserts. 
They serve a variety of cookies but of course, nothing beats the classic Chocolate Chip Cookies (Php 80/pc). 
Chocolate Chip Cookies (Php 80/pc)
They also have some of the tastiest cakes. While they have cakes that are served in-house, you can also order the cakes in advance. They have a variety of cakes, and among them is the Brigadeiro Cake (Php 230/slice), a cake with chocolate fudge icing and filling that usually takes them overnight to prepare. Sample their Hummingbird Cake (Php 200/slice) as well, a banana-pineapple spice cake.
Brigadeiro Cake (Php 230/slice)
Hummingbird Cake (Php 200/slice)
They also have Japanese Cheesecake (Php 150/slice), to which, they pride themselves as being the only one in the island who can make the perfect fluffy cheesecake.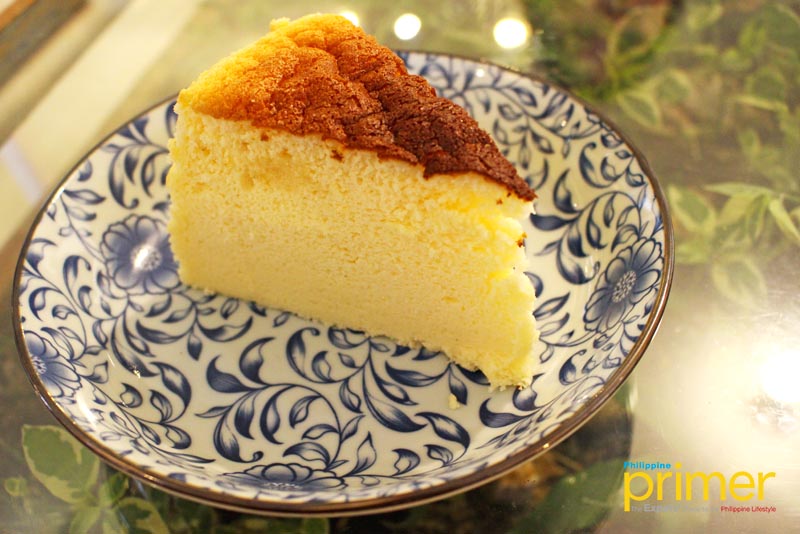 Japanese Cheesecake (Php 150/slice)
The cafe is one of the most eco-friendly establishments on the island. It also supports the "Adopt, Don't Shop" advocacy. The cafe was actually established to help take care of stray cats and dogs. Some of the proceeds from the cafe are used to help the strays with their needs such as medicine. The name "Mosia" is actually the name of the owner's late dog and the cafe was named in his honor.
Their tables double as garden plots that they take out during closing time and brought in before they open. Sometimes, you will also be able to see and interact with cats and dogs in the cafe that are brought in by rescuers.
When you are in Tagbilaran, you might want to drop by Mosia Cafe to sample some of their artisanal desserts!
How to get here:
By private car: From Panglao, take the Panglao Circumferential Road towards the Daius-Panglao Bridge. From there, you'll also have to go through the Borja Bridge to the V.P. Inting Avenue/Tagbilaran East Road. Continue straight and Mosia Cafe should be on the right.
By public transport: If you're coming from Panglao, you can hail a tricycle or arrange for a third-party tricycle at the front desk of your hotel. A tricycle going to Tagbilaran City costs about Php 300.
---
This first appeared in Philippine Primer's Japanese magazine April 2019 issue.
Written by Feliz Grace Bueno
Store Information
121 V.P. Inting St., Mansasa, Tagbilaran City, Bohol
0927-500-2310
12 pm to 12 am
lena94547@gmail.com