Cinq Dessert Boutique in Makati: Sugar, slice, and everything nice
Cinq Dessert Boutique in Makati is where you'll find sugar, slice, and everything nice.
The word cinq means five in French. It signifies the five most essential ingredients in pastry-making: butter, sugar, milk or cream, flour, and eggs. Truly, Cinq Dessert Boutique on Jupiter Street has used them all in wonderful proportions.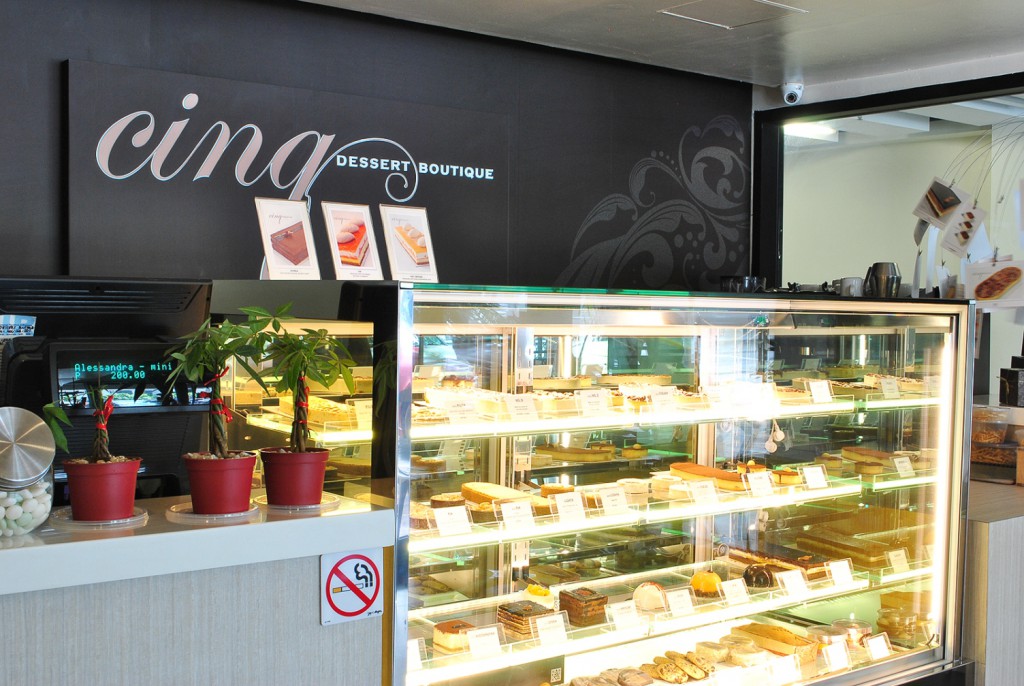 A PLETHORA OF CHOICES. Take your pick from Cinq's delicious offerings.
Cinq Dessert Boutique started out by participating in food bazaars such as Yummy in 2012. Eventually, it gained recognition by getting featured in magazines such as FOOD and Appetite. It finally celebrated its first store opening last December 2013.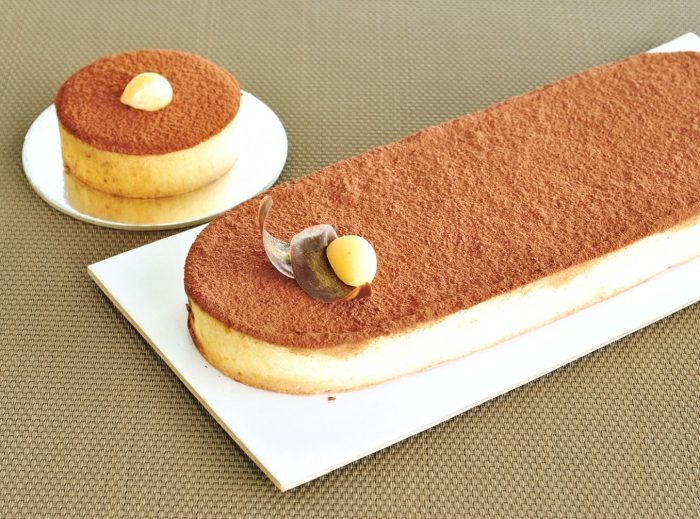 THE BESTSELLER. Aurore is a chocolate tart with macadamia and caramel.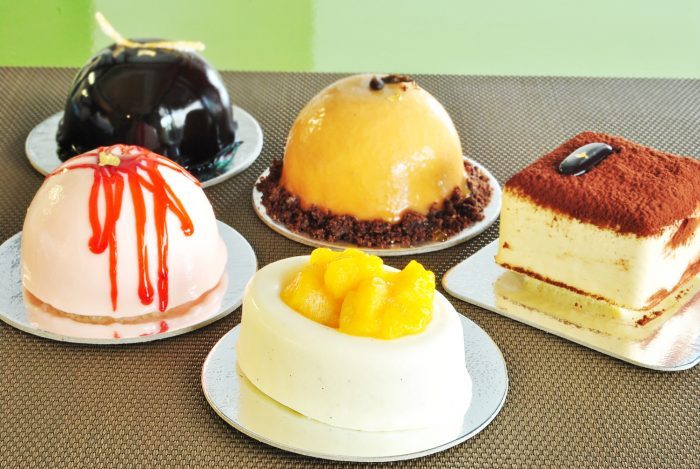 DESSERTS GALORE. (L-R; back) Mini Pascale, Mia, Mini Alessandra; (front) Rose, Mini Lexi Exotique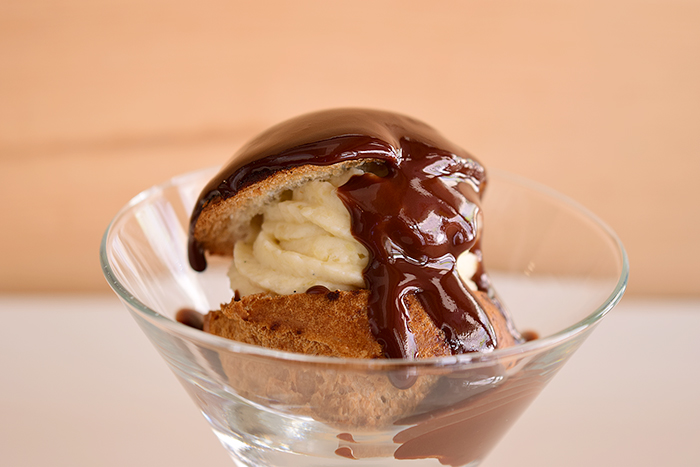 Profiteroles, Php 900 / 20 pieces, reservation required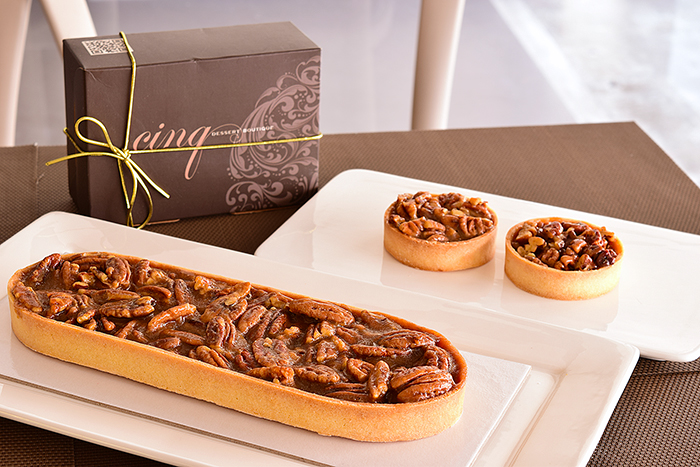 Louise (normal size Php 950, mini size Php 230 / 1 piece)
Having studied the art of pastry-making in France and being an interior designer in the past made it possible for owner Angela Villoria to create the most stylish desserts. Most of their cakes come in shareable sizes, but mini-sizes are also available for individual indulgence.
Their bestseller is the Aurore (Php 700, mini-tart for Php 170), a chocolate tart with macadamia and caramel. It has this ample level of sweetness and flavor of cocoa that is practically like tasting bliss in your mouth. Primer also recommends Ligaya (Php 550, mini-tart for Php 130), their dayap (Philippine lime) tart that is a perfect balance of sweet and sour, and Louise (Php 900, mini-tart for Php 200), their take of the pecan pie that is chewy, gooey and nutty in all the right places. Pilita (Php 850, mini-tart for Php 120), their gluten-free pili tart that uses caramel made of coconut sugar, is also the perfect dessert for those who have diabetes and who are allergic to wheat flour.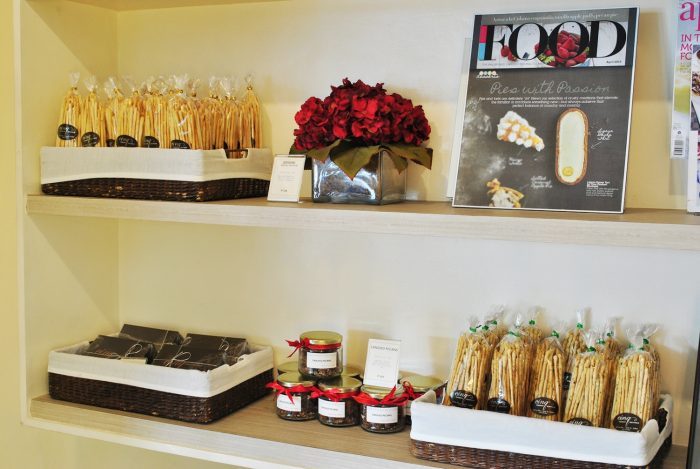 …AND SOME OTHER GOODIES, TOO. Cinq also offers profiteroles, financiers, cinnamon pecans, different types of cookies with cute girl names and breadsticks called Grissini.
..Undoubtedly living up to its name as a dessert boutique, Cinq is recognized as one of the finest patisseries in the metro.
…
Store Information
1/F CEO Flats, Canopus St. corner Jupiter St., Makati
02-890-0886
0917-625-2611
Monday to Friday 12:00 p.m. -7:00 p.m. / Saturday 11:00 a.m. - 6:00 p.m.
Sundays
angela@cinq.com.ph