5 Best Desserts in Manila for your Summer Food Cravings
Just a few weeks from now and summer in Manila officially starts! Have you planned your beach trip yet? Or would you just opt to stay in the city for a staycation? Whatever floats your boat, we know you'd never miss the chance to try mouthwatering food that could beat the scorching heat this summer season.
Here's our top 5 of Manila's most flavorsome desserts you should try on your next food adventure.
5. Cake and matcha drink by Paper Moon Cafe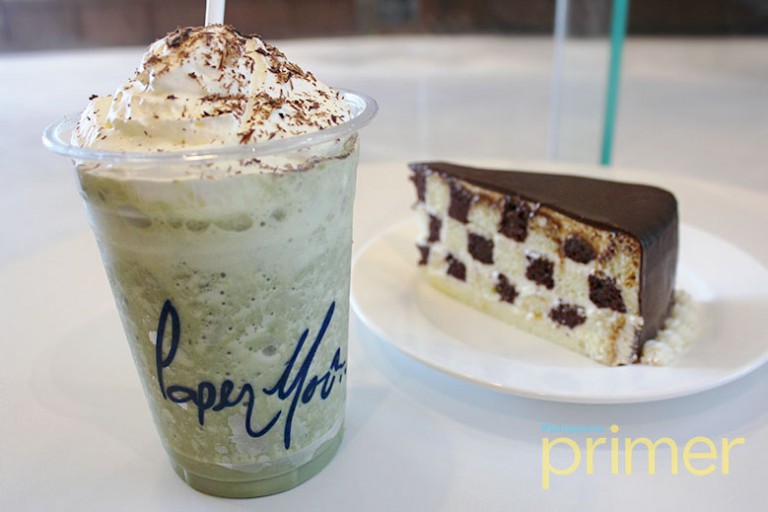 FROZEN BLENDED MATCHA HAZELNUT (P170) and CHECKERED CAKE SLICE (P250). Satisfy your sweet cravings with their frozen blended drink and sweet chocolatey cake!
This perfect pair of matcha blended drink topped with whipped cream and a slice of chocolate cake is a dessert to try at Paper Moon! Apart from their mille crepes, these are also great desserts to try.
4. Clair by UCC Clockwork
CLAIR (P250). A flavorful Japanese style waffle crepe with ice cream dessert
This good-looking sweet course by UCC Clockwork makes a party in your mouth! This waffle crepe does not disappoint as this flavorful dessert is totally a good pick for those who like the fruit-ice cream-waffle combo.
3. Profiteroles Au Chocolate by L'Entrecote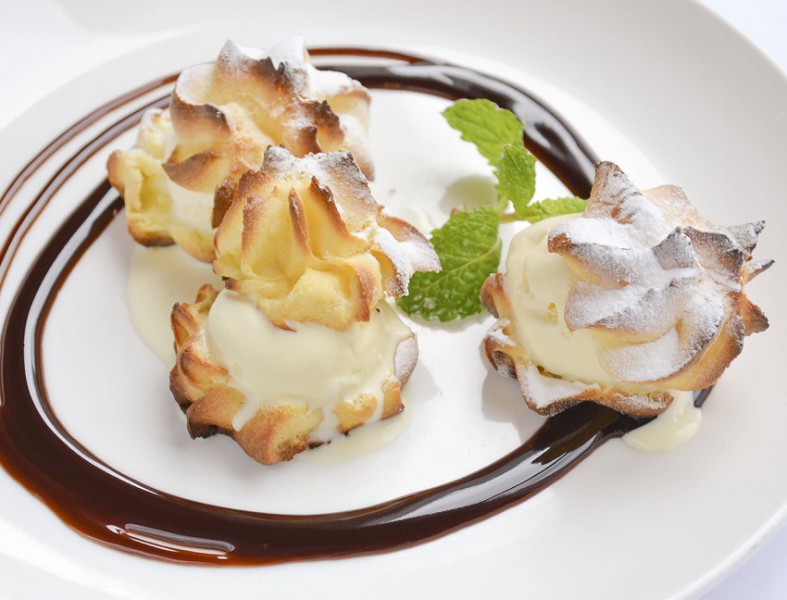 AU CHOCOLAT. Chocoholic? Try their Profiteroles Au Chocolate for only P190 to have a dose of sweetness in your mouth.
Aside from L'Entrecote's ever popular steak and frites, they've also got a must-try dessert. This French cream puff-like dessert with chocolate is what we recommend for sweet-toothed foodies.
2. Vanilla ice cream with pearl by Botan Black Cafe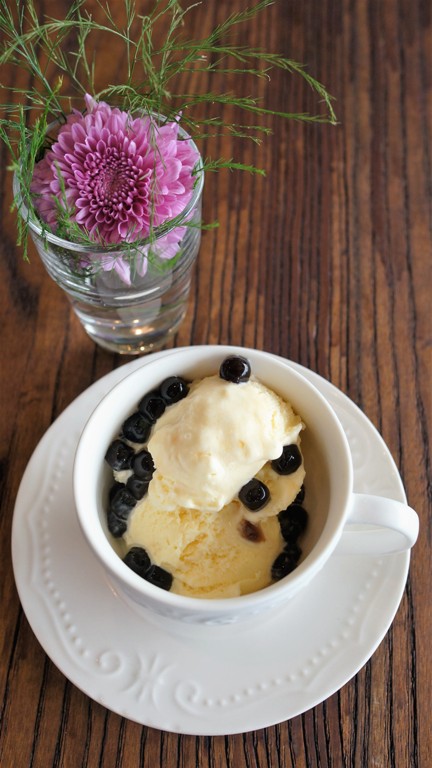 Vanilla ice cream with pearl (P90). Can't go wrong with ice cream.
What's a summer dessert list without ice cream? Taiwanese restaurant Botan Black Café offers this delectable vanilla ice cream dessert topped with pearls for your sweet treat fix.
1. Fried Suman and Mangoes by Sentro 1771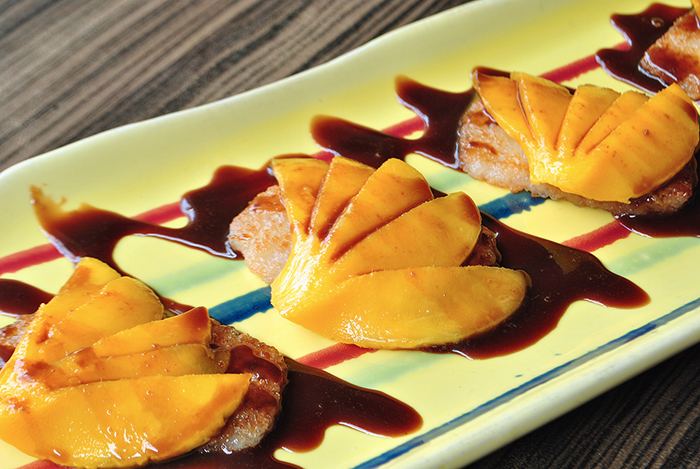 FRIED SUMAN AND MANGOES (P180). This dessert combo will make you love Filipino dessert more.
Fruit-lover? Then this dessert is for you. Sentro 1771's mango and suman (sweetened rice cake) is the perfect end to a savory meal. This Filipino dessert made more flavorful with a drizzle of syrup totally defines summer.
Do you have favorite desserts you'd like to share with us? Sound off in the comments below!