LIST: 8 Instagrammable Cafes in Makati Worth Visiting
Who doesn't love discovering Instagrammable spots and capturing the best shots?
In the age of social media, we base our decisions on the Instagram-worthiness of things. So this time, we'll help you find Instagrammable cafes on every corner in Makati. Aside from serving great beverages and pastries, they make great spots for 'Gram-worthy snaps that will make everyone jealous.
Here's a quick list of eight Instagrammable cafes in Makati!
Pâtisserie Bebe Rouge
IMAGE from Philippine Primer
Pâtisserie Bébé Rouge is a cake and pastry shop in San Antonio Village, Makati known for their customized cakes. Beyond being a tasteful pâtisserie that serves as a stopover for sweets and pastries, Bébé Rouge is also a nice place to pass time, given its shelves full of cakes, pastries, and everything nice.
Bébé Rouge also serves breakfast toasts, pasta, and rice meals. Try its roast beef bowl served with alfalfa, soft-boiled egg, and a refreshing sauce that brings out the flavor of the meat. If you want something sweet, get the fluffy and delicious soufflé pancakes–strawberries, raspberries, blueberries, and whipped cream on top of fluffy pancakes–which are not only delicious, but also Instagrammable.
Visit Pâtisserie Bébé Rouge at 7602 Sacred Heart Street Corner Metropolitan Avenue, Barangay San Antonio 1232 Makati. For inquiries and orders, contact 0917 851 9636. Check it out on on Facebook and Instagram.
Cafe Fleur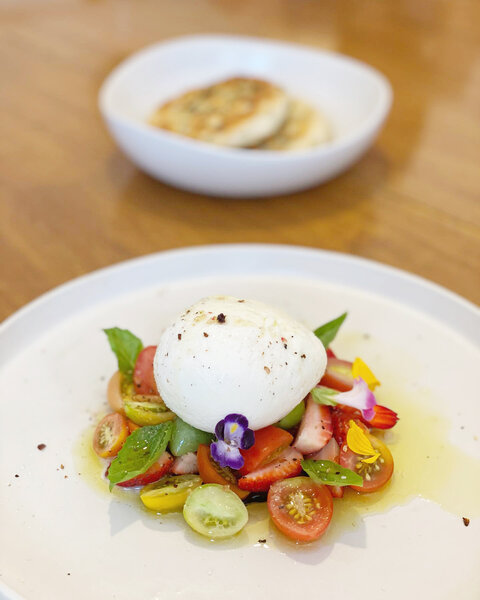 IMAGE from Cafe Fleur
Located in Poblacion, Cafe Fleur by celebrity chef Sau del Rosario is cozy place serving popular western and Asian dishes with a Filipino twist such as bistek-style wagyu striploin and aligue (crab fat) penne. It has a well-lit alfresco and dining areas with matching local furniture that will surely beckon you to seat back and relax while you enjoy snapping pics of its interiors and offerings.
Make sure to try bistek-style wagyu striploin, aligue (crab fat) penne, and burnt cheesecake.
Cafe Fleur is located at 5893 Enriquez Street, Poblacion 2009 Makati. For inquiries and reservations, contact 0917-192-8343 (Viber). You may also visit it online and on Facebook and Instagram.
1120 House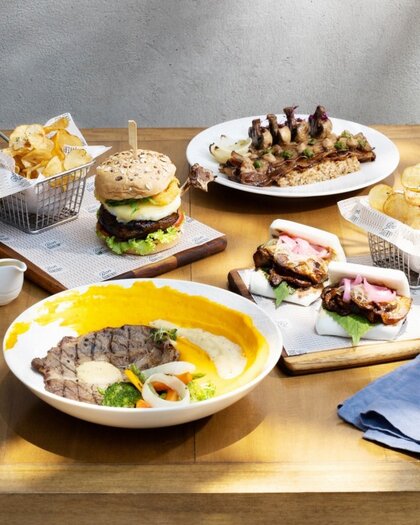 IMAGE from 1120 House
Located in Rockwell, Makati, 1120 House is the culmination of three brands: restaurant Bon Appetit, florist Rustan's Flower Shop, and upscale furniture store Lady Scott Jones. It is a lifestyle space where beautiful interiors, delicious food, and colorful flowers converge in one place, making it the ultimate place of relaxation for those living in Rockwell.
Its exquisite French-inspired bistro dishes will also hit your sweet spot. Try Bon Appetit's tuna and shrimp ceviche with honey vinaigrette, kaffir lime, mangoes, and coconut cream foam and its version of pan au chocolat which is a flaky pastry filled with chocolate.
Visit 1120 House at The Metropolitan compound Estrella cor. Amapola St., Makati. For inquiries and orders, call 0918-941-5957, visit its website, or follow 1120 on Facebook and Instagram.
Dylan Patisserie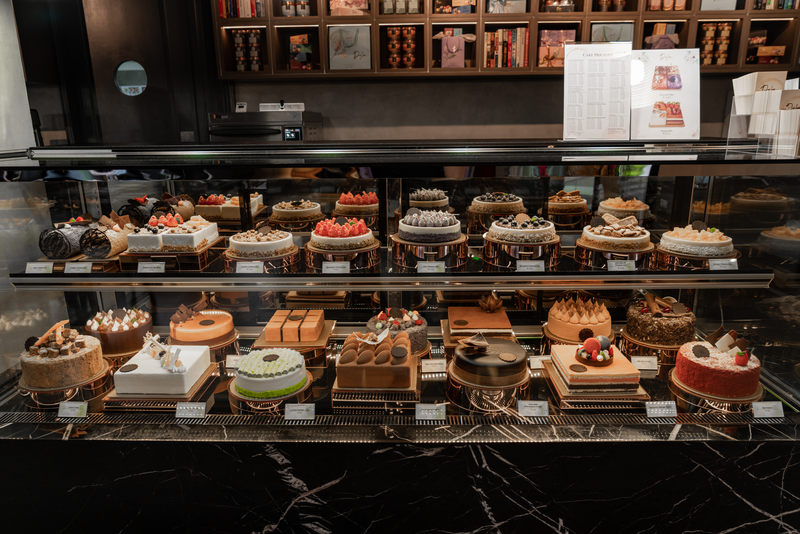 IMAGE from Dylan Patisserie
Located along Jupiter Street in Makati, Dylan Patisserie is a European-style pastry shop with its flagship store located in Makati. Now with its newly opened second branch in Quezon city, people in the area can enjoy gourmet cakes, pastries, confectionaries, with more contemporary flavor right at their doorstep. 
Using high-quality ingredients, this cafe offers exquisite delicacies, broadly catered towards celebrations, gifting, and self-indulgence. Cakes are its specialty with De hazelnut Praline and Strawberry Cheesecake as its signature cake and endless customization of 3D cakes for special occasions such as weddings, birthdays, and sweet nothings.
Dylan Patisserie is located at 116 Jupiter Rd, Makati. Contact 02-8777-2999 for orders and reservations. You may also visit its website and official Facebook page.
Yardstick Coffee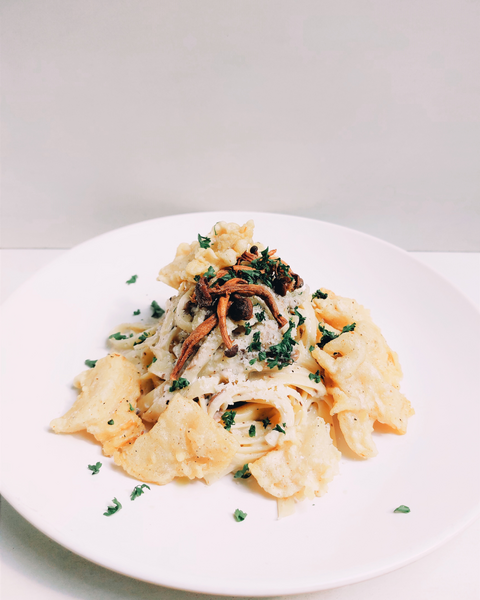 IMAGE from Yardstick Coffee
Yardstick Coffee started out in 2013 as a showroom for its coffee equipment and supply businesses. However, since the onset of the COVID-19 pandemic, it started serving coffee curb side. The space now doubles as a warehouse and fulfillment center for its online store.
It sources its coffee from all over the world and its staff roast them to the best that they can. On any given day, its flagship blend, Golden Ticket, is always available. The cafe also has rotating single origin coffees that are available for pour over/filter coffee.
Yardstick Coffee also offers simple light meals such as pasta and rice bowl, convenient when customers would want to have lunch. Ideally, the food can be enjoyed with coffee.
Yardstick is located at Universal LMS Building, 106 Esteban, Makati. For inquiries and reservations, call 02-8372-3891. You may also visit its website and official Facebook page and Instagram account.
Cartel Coffee & Deli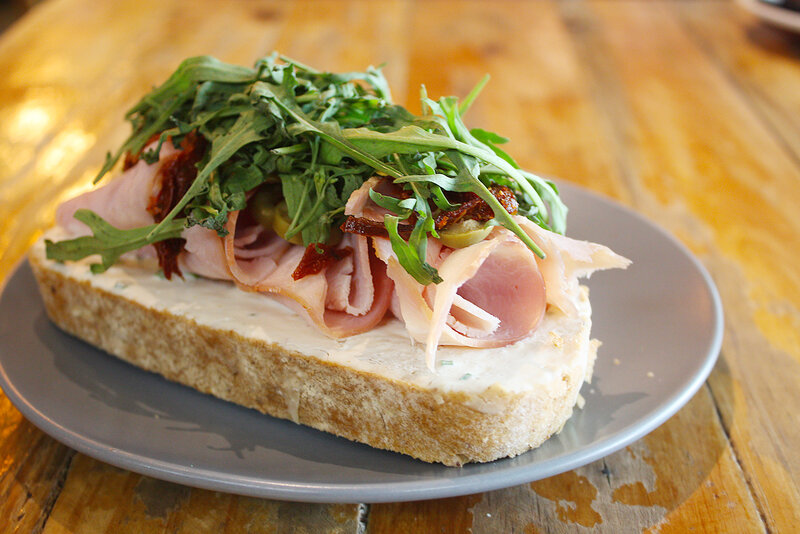 IMAGE from Philippine Primer
Located at Picasso Boutique Serviced Residences in Salcedo Village, Makati, Cartel Coffee & Deli is one-stop shop offering delicatessen, pastries, coffee, cheeses, alcoholic drinks, and more. Its coffee comes from Yardstick; imported cold cuts from Txanton; and sandwiches and other snacks, Pablo Bistro.
You should try its classic Italiano sandwich (pictured above) made with salami, forest ham, cheese, and arugula.
Visit Cartel Coffee & Deli at 119 L.P. Leviste St., Salcedo Vill. 1227 Makati. For inquiries and orders, contact 0917-625-2249. Check out Cartel on Facebook and Instagram.
Odd Cafe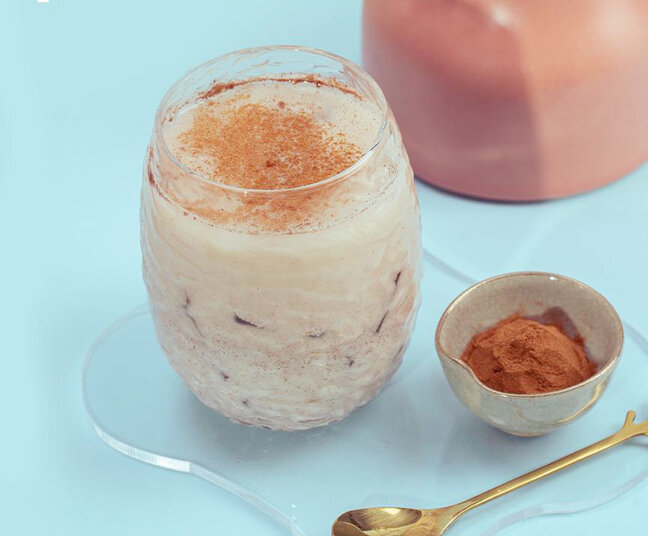 IMAGE from Odd Cafe
Another great cafe in Salcedo Village, Odd Cafe is an "odd" place that you'd want to take snaps of and post on social media, thanks to its funky, minimalistic interiors. Vegans or those wanting to try plant-based food and drinks are in for a treat as Odd Cafe serves vegan and vegetarian-friendly items. Customers are given the option to choose a milk base (oat, almond, or soy) for classic drinks while bottled signature drinks have an oat milk base.
Of course, drinks are meant to be paired with pastries, and this place hits that sweet spot. Must-tries include the strawberry lemon cupcake and pita pizza.
Visit Odd Cafe at 7th Floor, Finman Centre Building 131 Tordesillas cor. Bautista St. Salcedo Village, Makati. For inquiries and orders, visit its website, or follow the cafe on Facebook and Instagram.
Coffee Tonya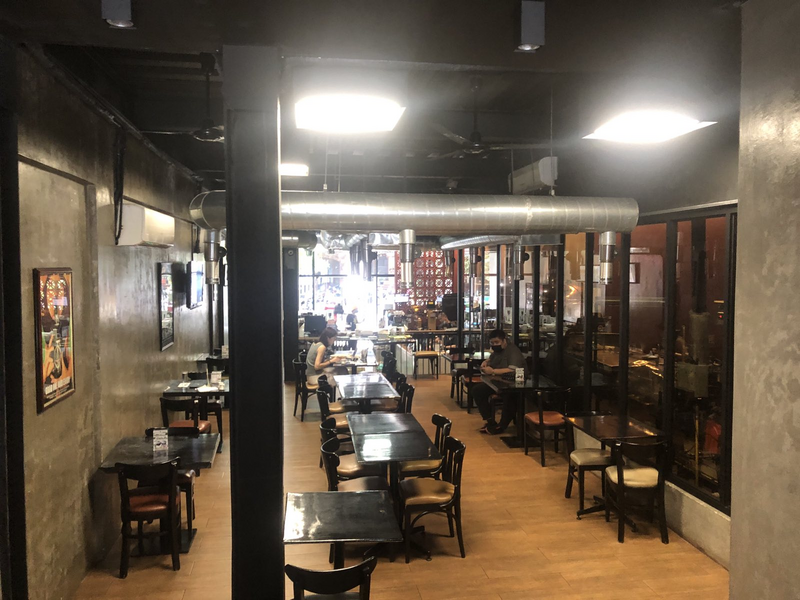 IMAGE from Philippine Primer
Since 2016, Coffee Tonya has been offering more than 50 different coffee bean varieties from all over the world, which are roasted and brewed in the house. Its menu is a mix of Italian and Japanese with a little bit of American.
If you're planning to visit, get Coffee Tonya's fire brick oven pizzas that are made from scratch. Its pasta dishes are also a must-try. Most importantly, don't forget to have a cup of its Coffee of the Day, which is brewed using the popular pour-over method.
Coffee Tonya is located at 4970 P. Guanzon, Makati. For more information about Coffee Tonya and their products, contact 0975-087-8491, visit its website, or follow its Facebook page.
General Information