COFFEE MADNESS: 13 Cafes and Restos Worth to Visit around Metro Manila
Updated as of February 24, 2022
If you want to take a break and refresh your mind, we suggest going and spending some time in a relaxing place such as a cafe and restaurant. Today, we are featuring cafes and restaurants around the metro that are worth visiting
Himawari Coffee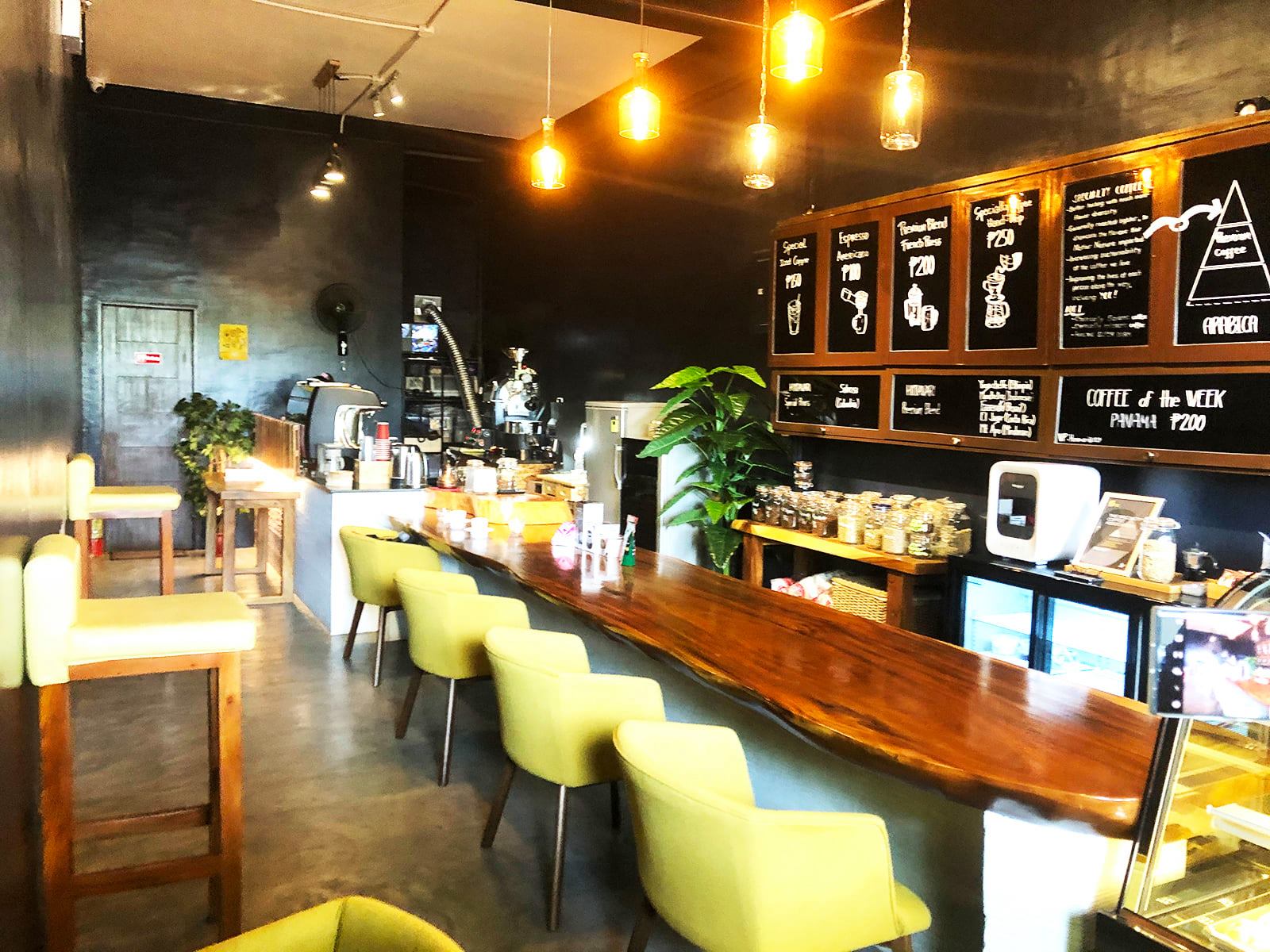 IMAGE from Philippine Primer 
Nestled somewhere along the busy road of Sta. Rosa-Tagaytay you can find Himawari Specialty Coffee. This charming coffee shop serves delightful coffee and pastries to its loyal and new customers. They offer specialty coffee beans ordered from Ethiopia, Indonesia, Brazil, Costa Rica, etc., and the great thing about this cafe,  they roast their own beans using an in-house machine at their store. Since they're using high-quality beans, Shinozaki, the owner, recommends their signature black coffee (which comes at a reasonable price) to enjoy its bold flavor. As a bonus, you'll get a discount if you buy pastries alongside their drinks. For those who want to brew and enjoy their own concoctions at home, they sell a wide range of coffee bean varieties as well as coffee-making equipment such as drippers and French presses.
Address: CVI Bldg. Sitio Muzon, Puting Kahoy, Sta.Rosa-Tagaytay Road, Silang, Cavite
Contact number: 0939-439-0000
Website: himawari-coffee.com
Facebook: HimawariSpecialtyCoffee
Instagram: himawari_specialty_coffee
Also read: Himawari Specialty Coffee: A Coffee Lover's Paradise in Silang, Cavite
Prologue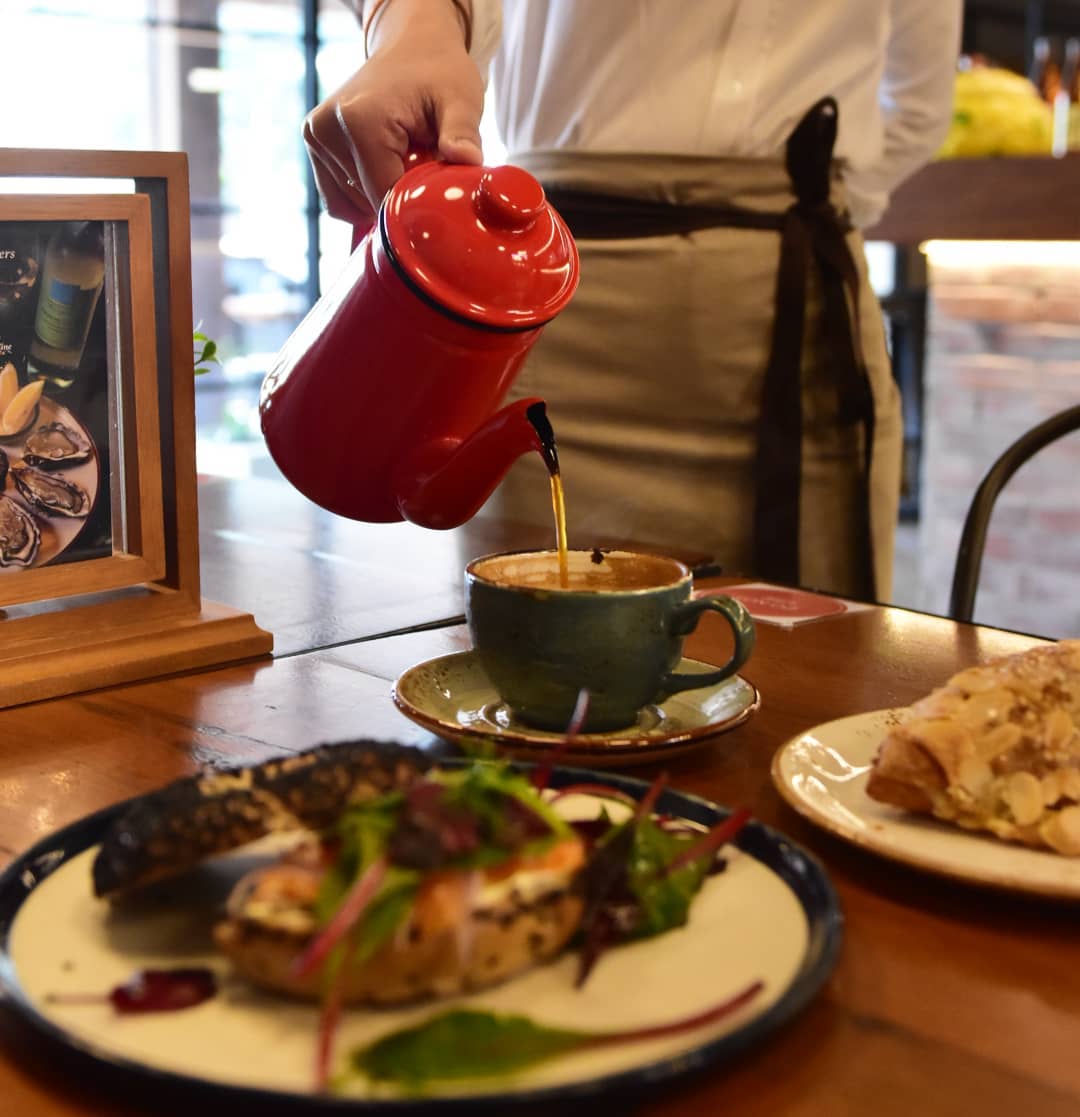 IMAGE from Prologue Instagram account 
With its bright interiors accentuated by brick walls and wooden furniture, Prologue will remind you of modern rustic restaurants scattered around the metro and will make you forget that you're not in Tomas Morato,  and it can be argued to be the most popular dining and entertainment destination in Quezon City.
Aside from its beautiful interiors, Prologue also offers freshly baked bread and imported coffee blends. They have five coffee blends as of the moment: Hiro Blend, Mimi Blend, Decaf, Misty Valley Blend, and Midnight Blend; each of whom have their own unique flavor and aroma.
Address: 87 Scout Gandia 1103 Quezon City
Contact Number:  02-8693-2013 | 0961-379-9889 | 0995 -842-4928
Website: www.prologue.ph 
Facebook:   prologue.ph
Instagram:  prologue.ph
Also read: Busy at Work? Prologue in Tomas Morato will Deliver Your Favorites to Your Doorstep
The Fat Seed Café + Roastery
IMAGE from The Fat Seed Cafe + Roastery Instagram account 
In 2018, the Fat Seed Cafe+Roastery served their first brewed coffee at the U.P. Town Center in Quezon City. Despite the ongoing pandemic, they managed to open another branch in Bonifacio Global City (BGC) in Taguig. Compared to other restos and cafes known for offering an "authentic" cafe experience, the Fat Seed Cafe+Roastery sets itself apart from the rest by creating new, intertwining flavors as seen on their diverse set of meals that perfectly complement their concoctions. Aside from that, all beans are roasted in-house.
Address: One Maridien, 27th St. BGC
Business Hours:  10:30 a.m. – 8:00 p.m.
Contact Number: 02-7001-1862
Website:  www.thefatseedph.com 
Facebook:  @thefatseedph 
Instagram: thefatseedph
Also read: Meet The Coffee Prince: Bryant Dee, The Man Behind Fat Seed Cafe+Roastery
Mono Wine Cafe
IMAGE from Mono Instagram account
A cafe-restaurant in Legaspi Village, Makati, Mono Wine Cafe is a sister branch of Sourdough Cafe, which is a popular restaurant in Quezon City. Aside from their famous European dishes such as homemade bread and pasta, the restaurant also sells cheese and bread. They are also known for their wide array of quality cheeses.
Address: Perea 116 1223 Makati 
Business Hours: 8:00 a.m – 9:00 p.m.
Contact Number: 0917-152-2233
Website: www.monowinecafe.ph
Facebook:  @monowinecafeph 
Instagram: monowinecafeph
Habitual Coffee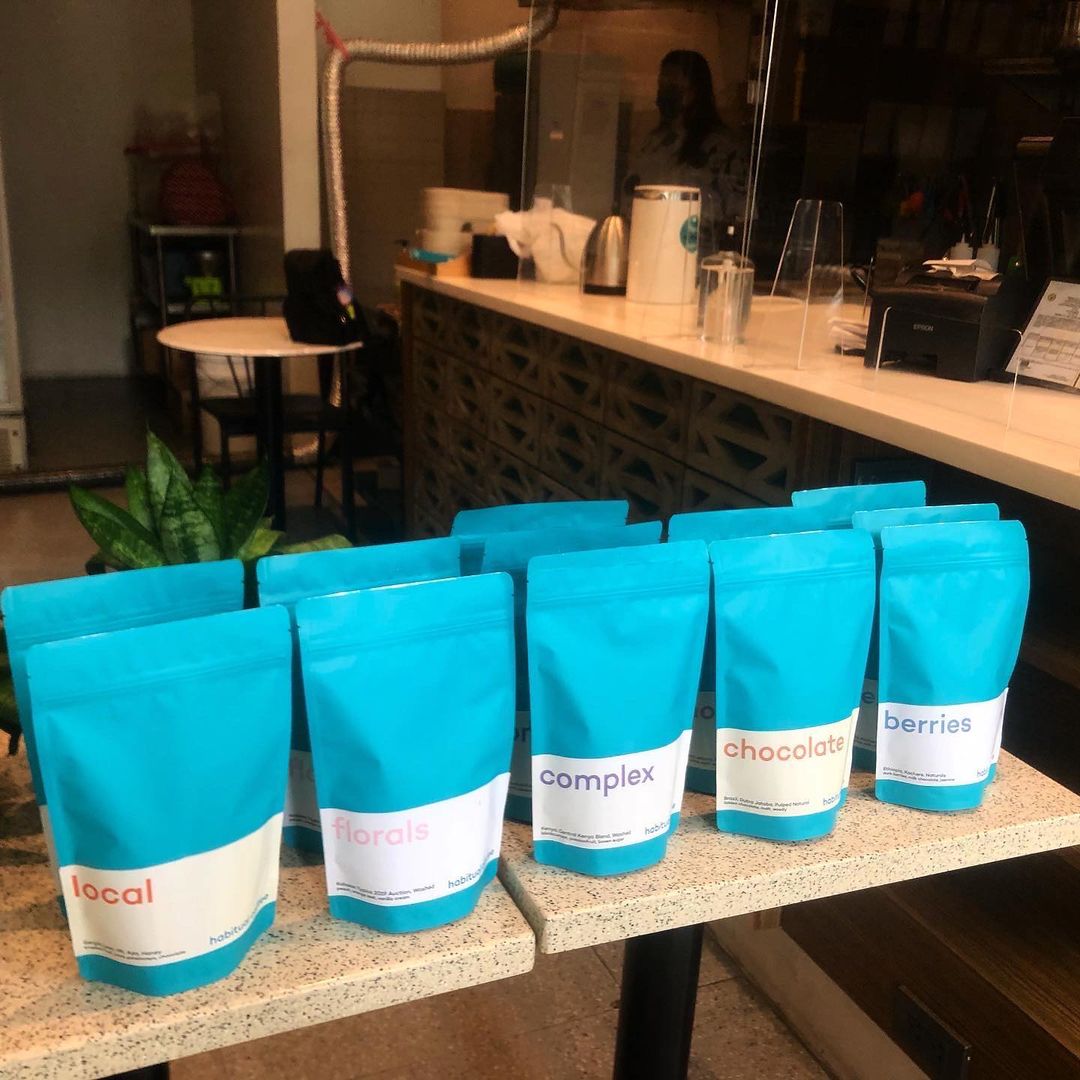 IMAGE from Habitual Coffee Instagram account
Habitual Coffee offers a unique kind of coffee. The coffee brewed by AeroPress, which is extracted using air pressure, has a great reputation in the cafe community. One of the owners, Kaye Joy Ong, is a talented brewer who won third place in the 2015 World AeroPress Championship.
Address: L.P. Leviste Street, Salcedo Village Makati
Business Hours:  8 a.m-5 p.m.
Contact Number:  02-8833-9556
Website: habitualcoffee.ph
Facebook: @habitualcoffee  
Instagram: habitualcoffee
Niseko Coffee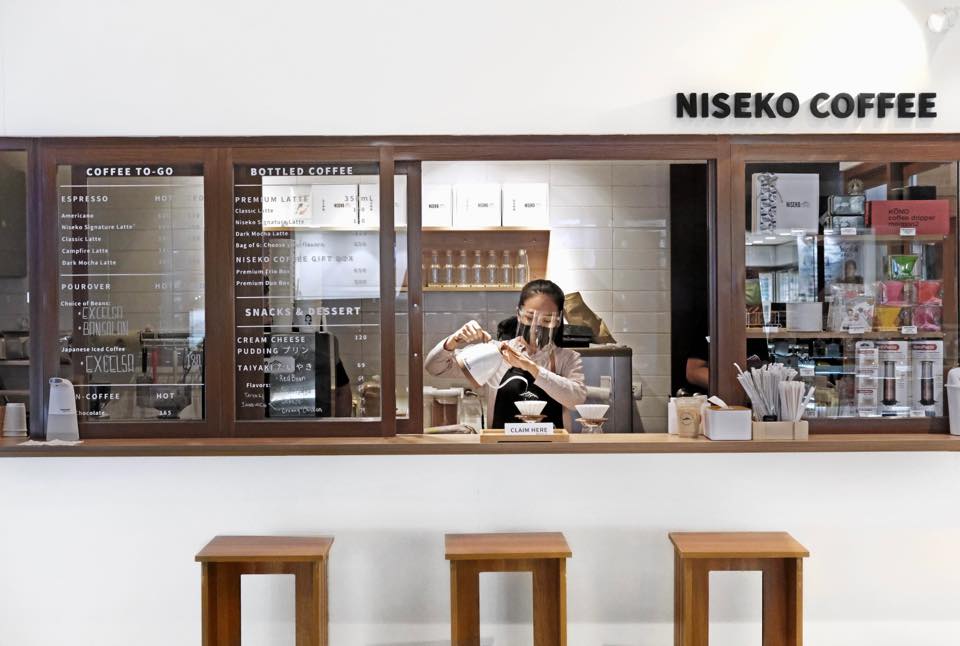 IMAGE from Niseko Coffee Instagram account
A kiosk at the Green Hills Shopping Mall, Niseko Coffee is known for using locally produced arabica beans. Their coffee espresso is also a best-seller and a must-try.
Address: Niseko Coffee, Greenhills Promenade
Business Hours:  11:00 a.m. – 6:00 p.m.  (Closed on Wednesday) 
Website:  form.jotform.com/201944941341049
Facebook:  @nisekocoffeeph
Instagram: nisekocoffeeph

Yardstick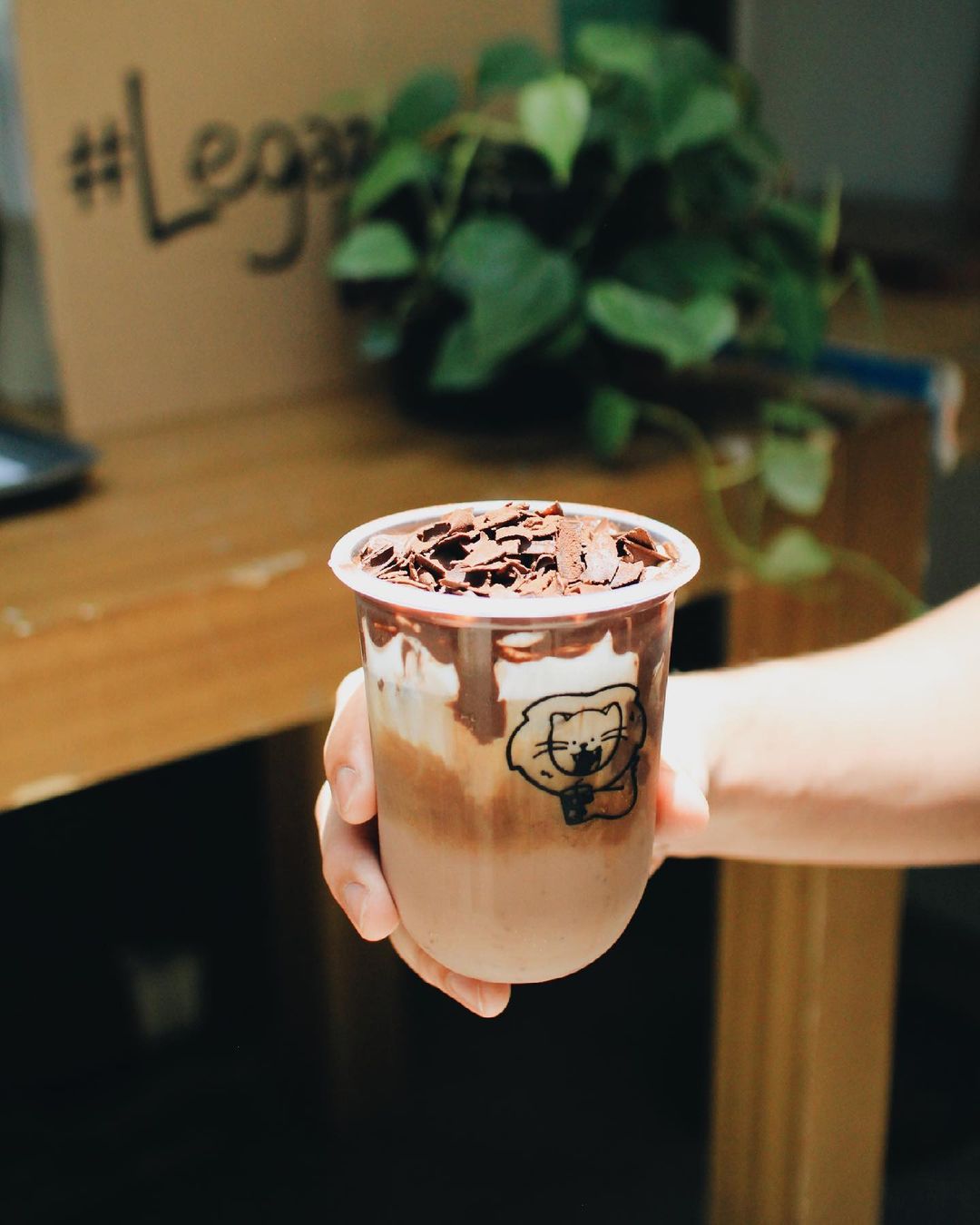 IMAGE from Yardstick Instagram account
A stylish cafe with bright wood and colorful design, Yardstick is home to quality and delightful beans. The main branch of the company affiliated with Yardstick is a supplier of coffee beans and coffee equipment from manufacturers such as Rocket Espresso and La Marzocco to restaurants. They created a store to hold workshops and to expand the knowledge of coffee lovers while also introducing their products.
Address: 119 L.P. Leviste Street, Makati, 1227 Metro Manila
Business Hours: 7 a.m.-12 a.m. (Mon to Thurs, Sunday); 7 a.m.-1 a.m. (Fri to Sat)
Contact Number: 02-8372-3891 | 0977-801-1352
Website:  store.yardstickcoffee.com/
Facebook:  @yardstickcoffee
Instagram: yardstickcoffee
Single Origin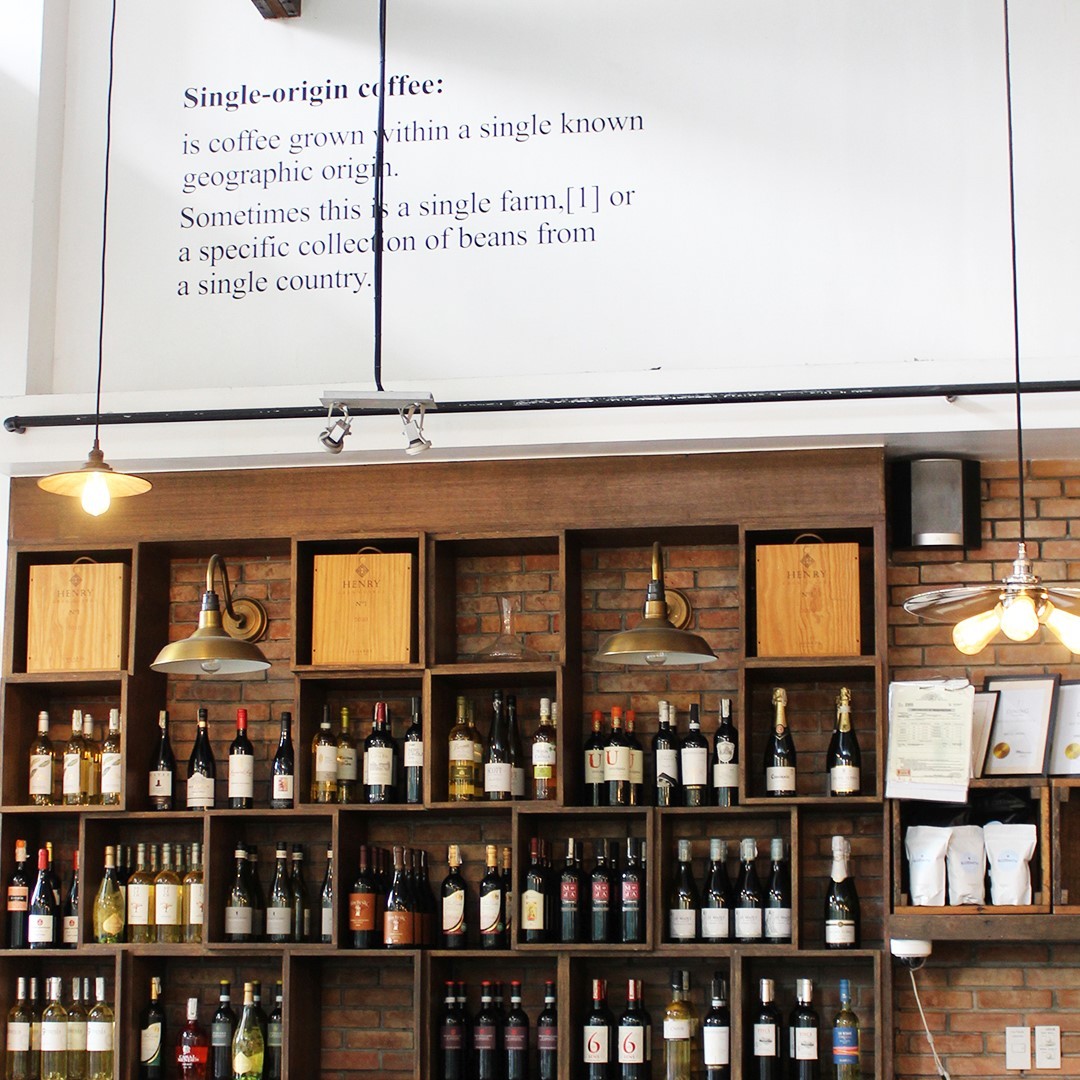 IMAGE from Single Origin Instagram account
A fashionable cafe with stores in Rockwell, BGC, and Greenbelt. Single Origin offers the best coffee beans from Colombia, Brazil, and Guatemala. They also offer about 6 types of gourmet sandwiches and hamburgers made with high-quality ingredients such as European cheese and Japanese beef.
Address: G/F Edades Tower, Amorsolo Dr. cor. Rockwell Dr., Makati City
Business Hours: 0995-914-4137 |  02-8772-6259
Email: singleorigincoffee@rcgi.com.ph
Website: www.singleorigin.com.ph/
Facebook:  @singleoriginph
Instagram: singleoriginph
Commune Cafe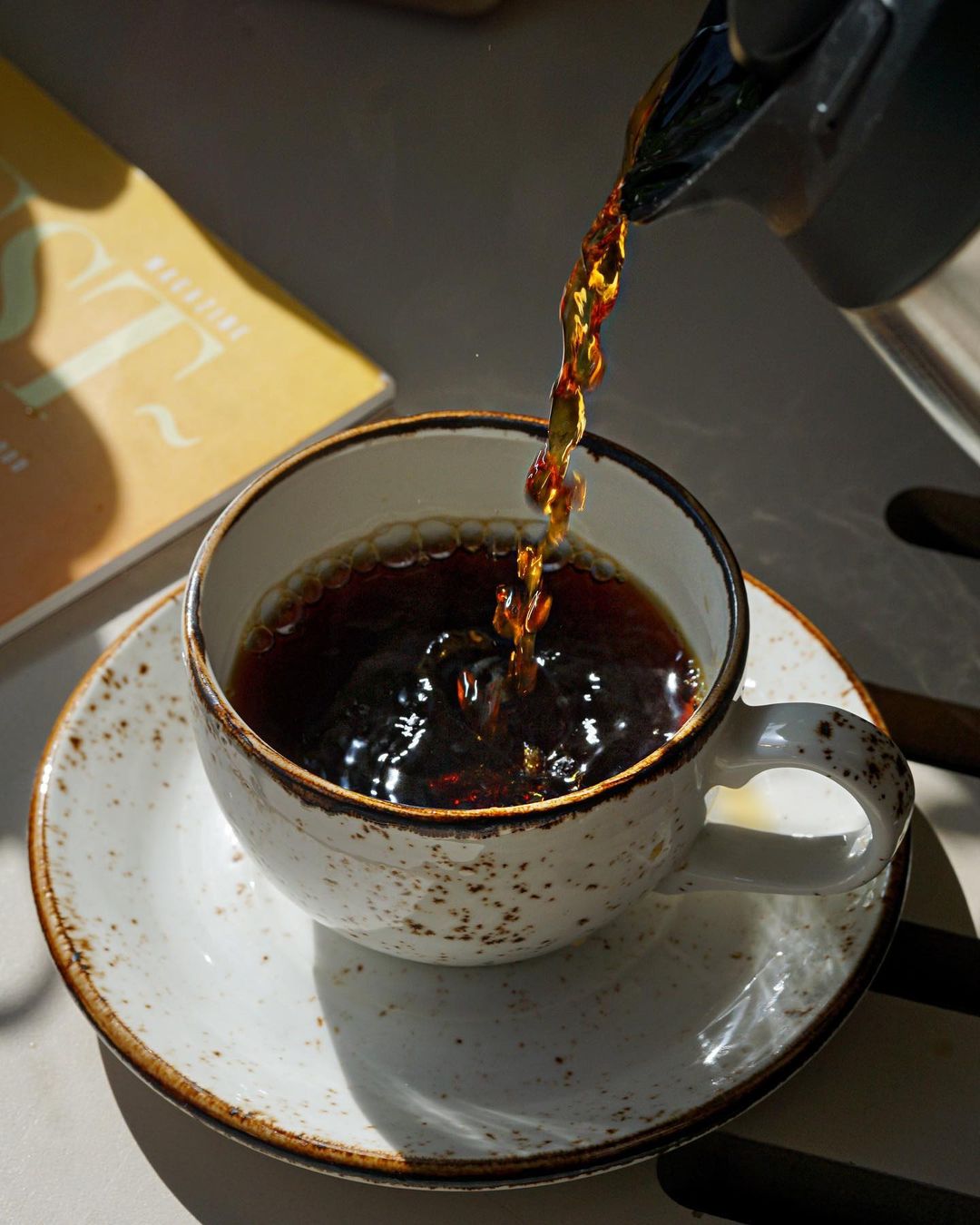 IMAGE from Commune Cafe Instagram account
Salcedo's popular cafe has changed its location to Burgos and has started anew. The new store has an additional second floor and terrace seats, which has an all-glass design that is aesthetically great from the outside. Commune Cafe only uses high-quality arabica beans from the Philippines.
Address: 36 Polaris corner Durban Streets, Poblacion, Makati City, Metro Manila
Business Hours: 8:00 a.m. – 8:30 p.m. (Mon to Tue) |  8:00 a.m. – 9:00 p.m. (Wed to Fri) | 8:00 a.m. – 10:00 p.m. (Sat to Sun) 
Contact Number: 02-8275-6324 | 0919-859-5848
Website:  www.commune.ph/
Facebook:  @CommunePH 
Instagram: cafe_commune
Malongo Atelier Barista
IMAGE from Malongo Atelier Barista's Website   
A luxury coffee shop that originated in France in 1934, Malongo Atelier Barista opened its first Manila store in December 2018.  The cafe allows you to choose your own raw beans, which they will roast and pack for you on the spot, so you can go home with freshly roasted beans.
Adress: LGF Unit L40 One Bonifacio High Street, BGC, Fort Bonifacio 1634 Fort Bonifacio
Business Hours: 02-8242-1953
Contact Number: 02-8242-1953
Email: customerservice.yobuy@noblehouse.com.ph
Website: www.yobuy.com/collections/malongo
Facebook:  @malongoph
Instagram: malongoph

Blue Wonder Coffee & Bean Roasters
IMAGE from Blue Wonder Coffee & Bean Roasters
Set up in two locations, Pasig and Cartimar. The Cartimar store is small and has a nice atmosphere, perfect for taking a break after shopping. They also sell whole beans and coffee-making equipment.
Address: Cartimar Ave, Pasay 
Business Hours: 8 a.m.–5 p.m.
Contact Number: 02 -8541-5862
Email: cookoinfo@gmail.com
Facebook:  @bluewondercoffee 
Instagram: bluewondercoffee
Illy Cafe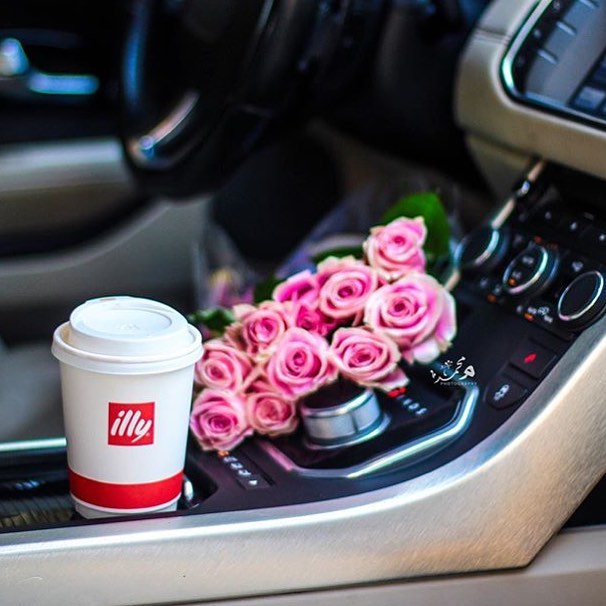 IMAGE from Illy Cafe Instagram account
Italy's long-established espresso brand, Illy Cafe has several cafes in Manila where you can enjoy delicious Italian food with coffee. Their espresso is highly recommended.
Address: Stall 211 R2 Level Rockwell Powerplant Mall 1224 Makati
Business Hours: 11 a.m.–9 p.m.
Contact Number: 0917-551-7178
Facebook:  illyCaffePH
Instagram: illycaffeph
Omotesando Koffee (Omotesando Coffee)
IMAGE from Omotesando Koffee
The Manila branch opened by Barista Eiichi Kunitomo in Omotesando is scheduled to open in August 2021! There are three locations: Power Plant, Greenbelt, and Ayala Triangle. In addition to Manila, it has branches in Hong Kong, Singapore, Bangkok, and London.
Website: www.ooo-koffee.com 
Facebook:  @omotesando.koffee  
Instagram: omotesando.koffee
---
This first appeared in Philippine Primer's Japanese Magazines July 2021 issue 
Store Information