Brotzeit® German Bier Bar & Restaurant
The biggest consequence one could think of when leaving home for work or any other reason is missing home itself.
This is what a group of friends from Germany, Austria, and Switzerland felt. They longed for their home so much they decided to open a restaurant that would eventually heal their homesickness especially their longing for Bavarian food and beverages.
Brotzeit which originally began in Singapore opened its first store in the Philippines last 2013 at Edsa Shangri-La Mall. The name of the restaurant comes from two German words: Brot for bread and Zeit for time, and when combined, expresses an invitation for a meal. Thus, making it a direct translation equivalent to "Kain na" in Filipino and "Itadakimasu" in Japanese.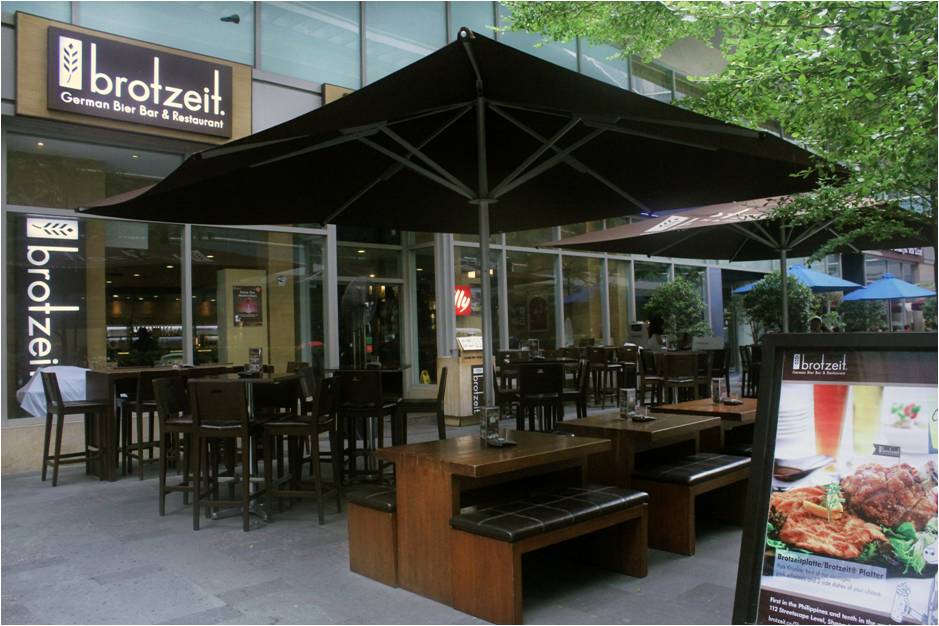 The restaurant gives that beer garden vibe that will make you feel all warm and comfortable. It has a modern look with clean lines, from the benches and tables to the different installations made of hard wood that lend it a fine, lively ambiance. Among the highlights of the interiors are the murals on the walls that depict the German Beer Culture and the art of making beer with the different landmarks in the country. Also notable are the recycled beer bottles that are neatly organized on a shelf that makes for a perfect accent piece in the restaurant.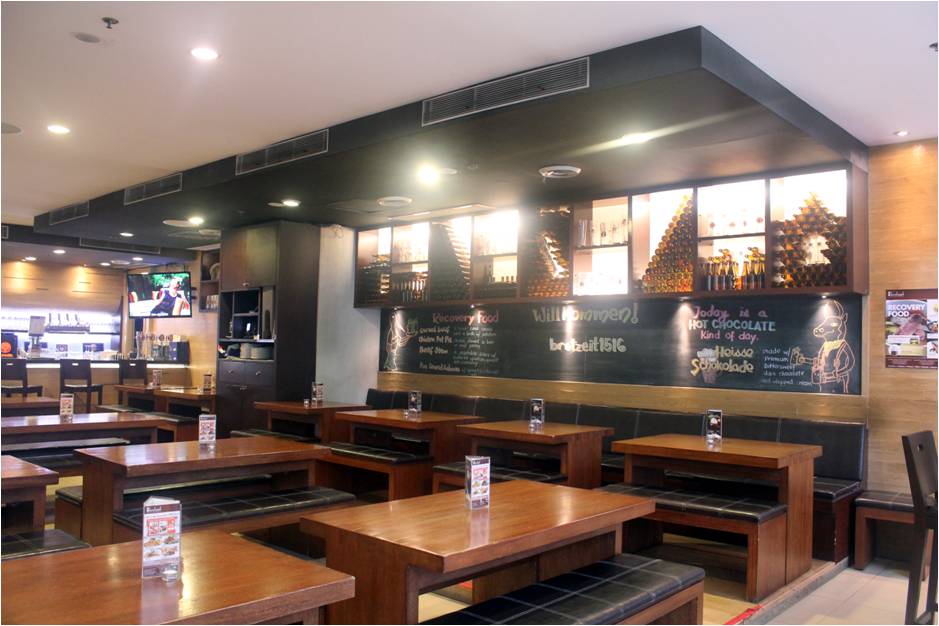 When it comes to their menu, Brotzeit offers great and authentic Bavarian cooking with a little twist. It is not your typical restaurant that serves typical food. The chef and the owners behind the concept think outside the box as they want to serve German cuisine that would appeal to the palate of their clients in an extraordinary way. They have improved classical Bavarian food without drastically changing it.
Another reason to love and dine in at Brotzeit is how the restaurant solemnly follows the German Purity Law otherwise known as the Reinheitsgebot. This Bavarian beer purity regulation states that their beer should be made out of 4 ingredients only – spring water from Germany, hops, yeast and malt. Thus, you are sure to be served only with authentic Bavarian beverage that will make you crave for more.
Brotzeit celebrates and hosts different events that would attract Germans or just about anyone who loves a good mug of beer or who's an avid fan of European sports such as football. They usually show real-time viewing of different sports events such as Bundis Liga in Europe. They also join in the annual celebration of Oktoberfest by coming up with their own events that promote the spirit of loving beer. For this year's celebration, they will be holding two separate events at their branch in Shangri-La. Aside from these, they will also be serving an exclusive menu only offered during the month-long beer celebration. Feast your eyes on this one-of-a kind gastronomical experience Brotzeit has to offer.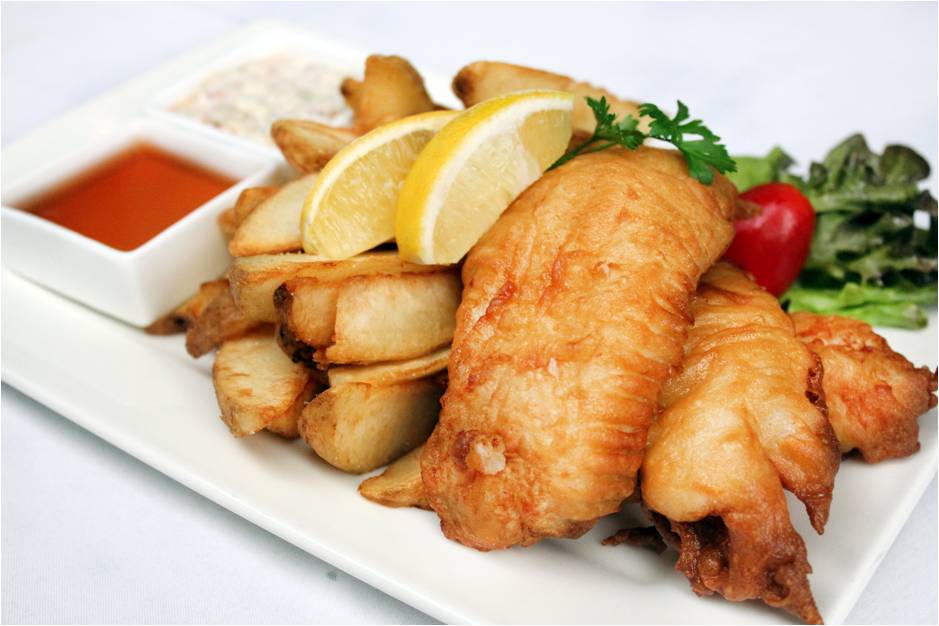 Backfish – Beer battered fish fillet with potato wedges (P550)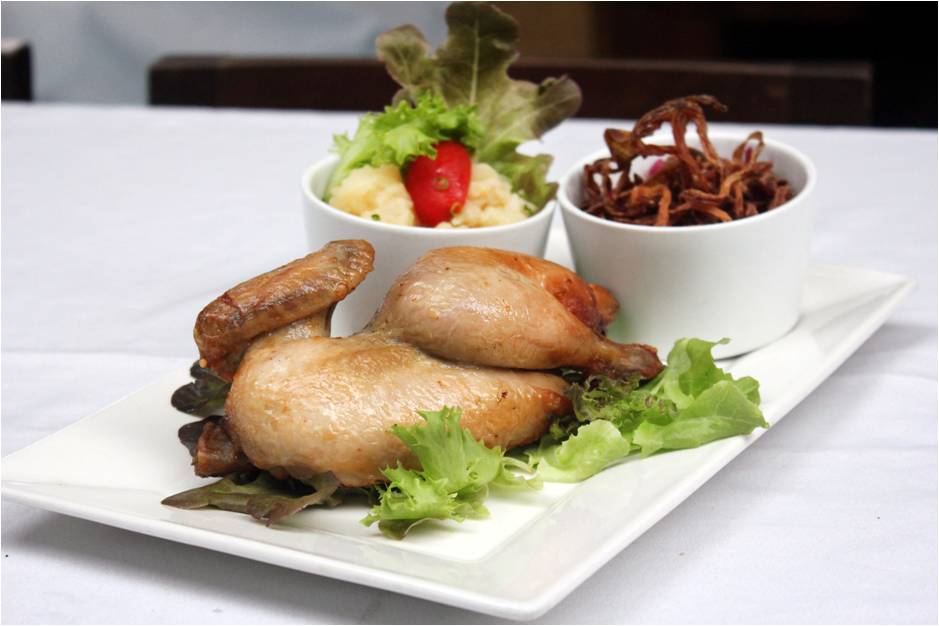 Gebratenes Huhnchen – Roasted half chicken with two sides (P490)
Though beer is one of the major items on their menu, it doesn't just focus on it. The German beer bar and restaurant has expanded its food choices to accommodate the insatiable hunger and curiosity of its diners.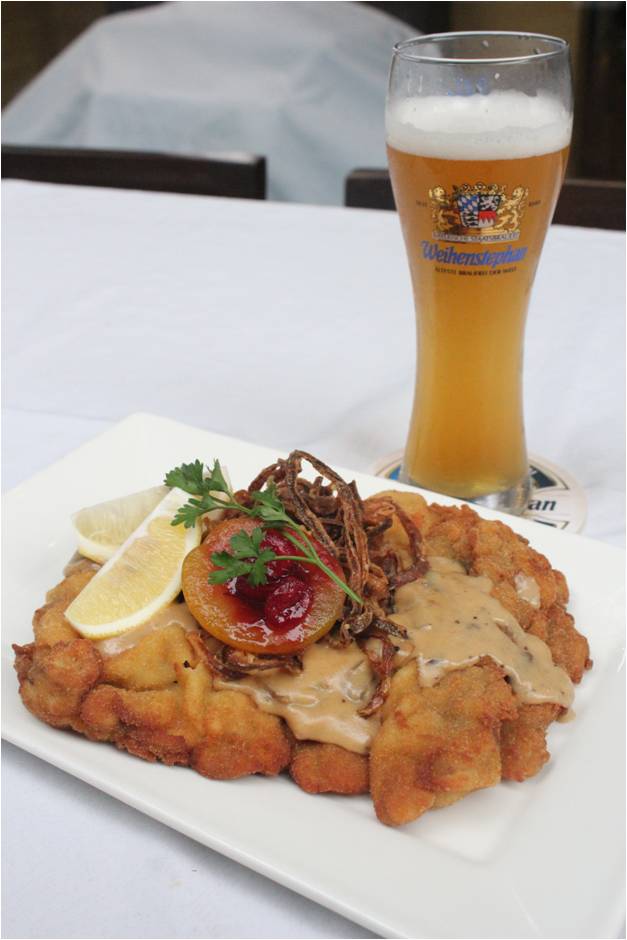 Jaegerschnitzel – Veal schnitzel with mushroom (P780) and Weihenstephan Weissbier – German Wheat Beer (P540 – 1L and P300 -0.5L)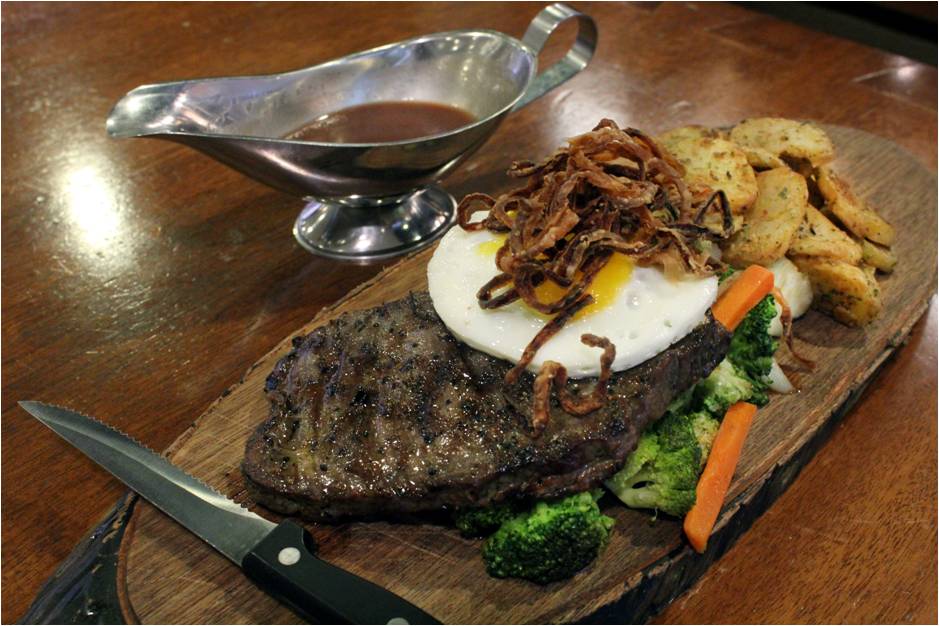 Zwiebelrosbraten – is a Flank steak with roasted potatoes and topped with fried egg and onions (980)
One of my personal favorites is Brotzeit's Oktoberfest Platter which features 4 different sausages, a pork knuckle – that's like the German version of the famous Crispy Pata, and pork spare ribs. This special platter good for 4 – 6 persons will surely satisfy the foodie in you. This item paired with a good beer is a match made in heaven.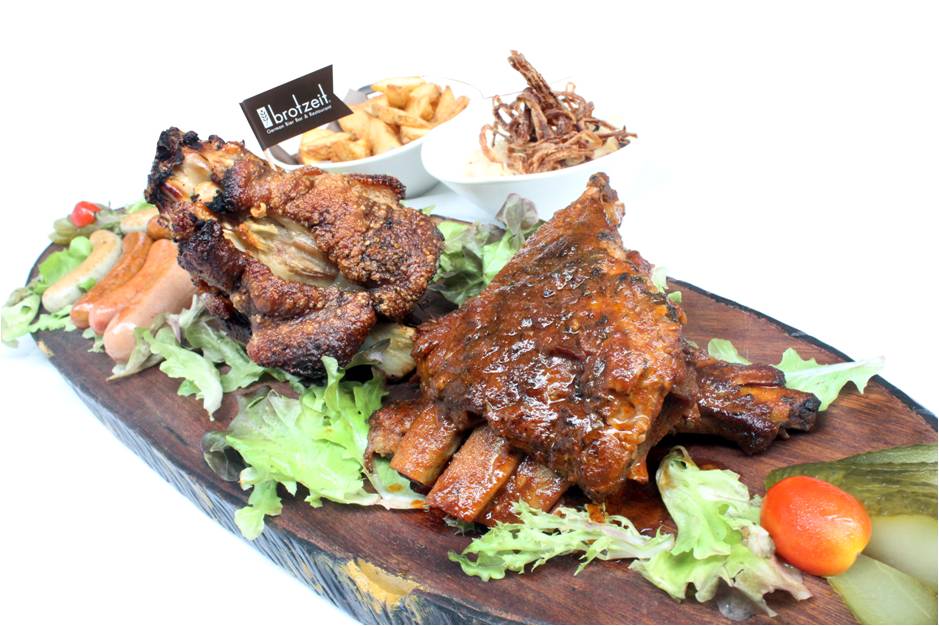 Oktoberfest Platter – Pork knuckle, bacon wrapped garlic sausage and pork spare ribs (3000)
–
Oktoberfest is just around the corner and Brotzeit is the perfect spot to hang out in with friends, workmates, and family. Indulge yourselves with the restaurant's sumptuous Bavarian cuisine paired with their wide array of imported beers that's sure to knock your hungry soul and sober minds.
A friendly reminder: all items above will exclusively be served during the Oktoberfest season except for the Platter and the steak which will be served throughout the year.
–
Article by Vanns Payawal

Level 1, East Wing, Shangri-La Plaza, Ortigas Center, Mandaluyong City

(02) 631 - 1489 / (02) 668 - 4325

11AM to 12MN (Weekdays and Sundays) 11AM to 2AM (Weekends)