% Arabica in BGC: Specialty coffee shop from Kyoto, Japan
Finally, the doors of the Japanese specialty coffee shop % Arabica have been opened in BGC.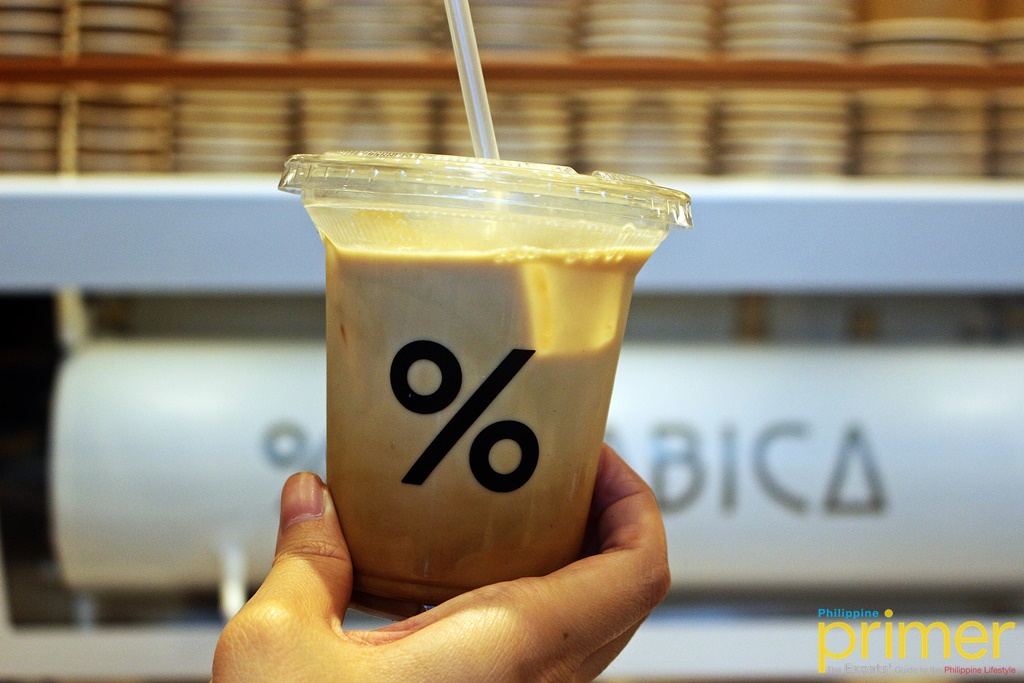 The logo of % Arabica is a simple representation of a coffee plant.
The Japanese cafe's first branch was brought to the Philippines by a coffee-loving mom-and-daughter duo that has been traveling around the world looking for the best coffee spots. "Every time [mom and I] go to a different country, we try different things, and we can't forget the taste of % Arabica," shared Hortaleza. This prompted her to go back to Kyoto, where the main branch of % Arabica is located, and reached out to the owner with the hopes of bringing their experience to Manila.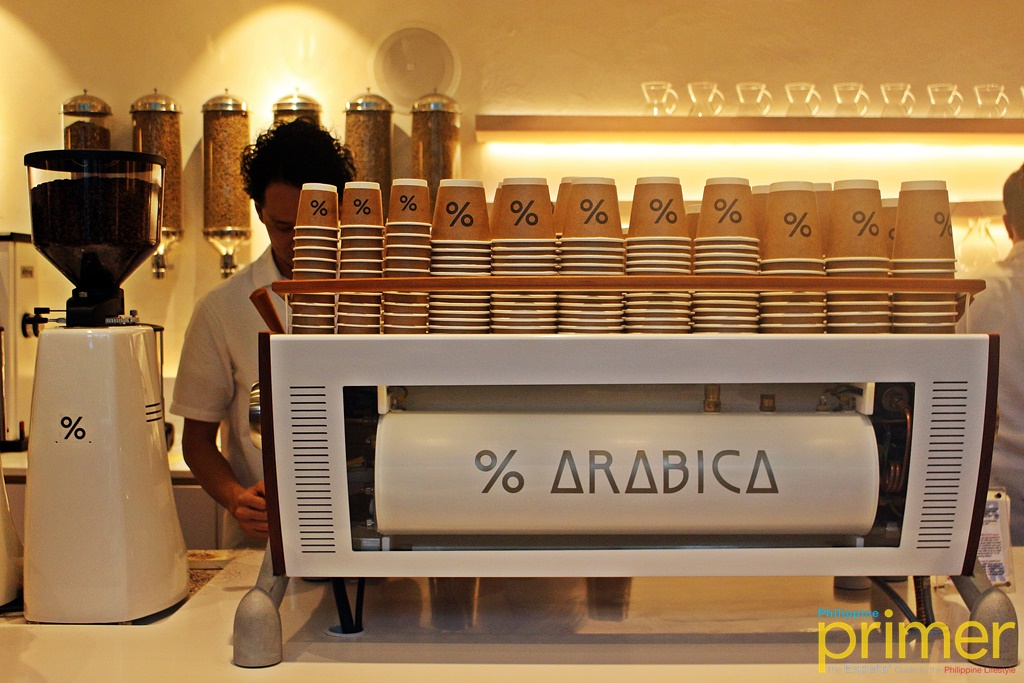 % Arabica was founded in Japan in 2014 by Kenneth Shoji, a man who wanted to live a simple life with coffee being a part of his everyday routine.
What captured the hearts of Allue and her mom are % Arabica's "respect for everything, respect for the coffee beans, respect for the baristas, and their skills on how to make good coffee," adding that the coffee offered by % Arabica is timeless.
The coffee menu of % Arabica is straightforward—mainly composed of americano, macchiato, and lattes—which pretty much gives us all that we need.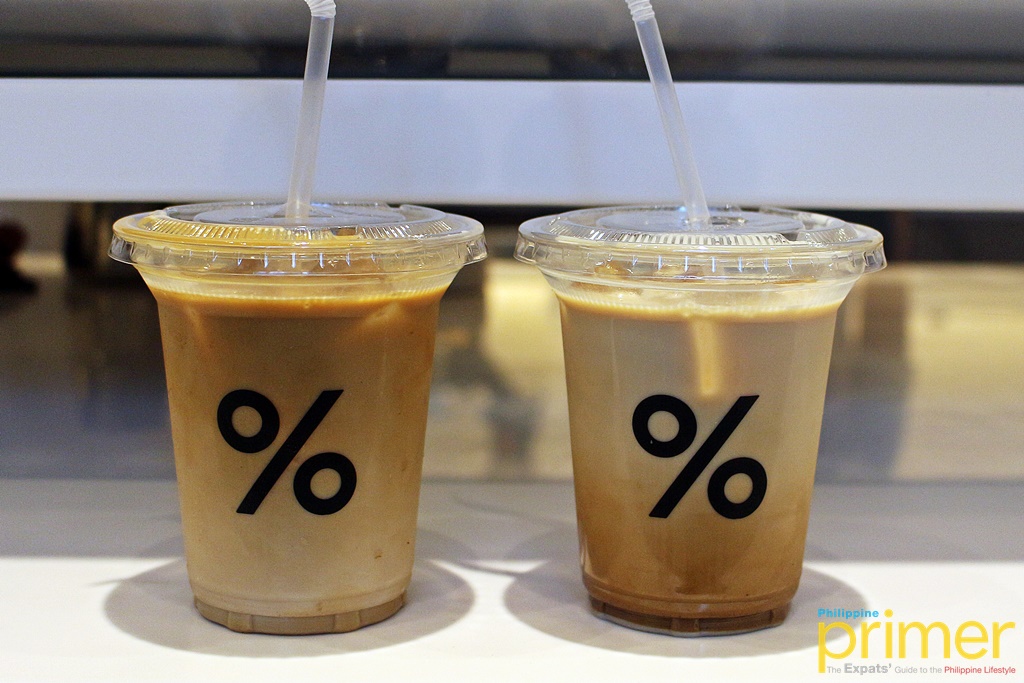 Good coffee is everything we need
The disguised complexity will hit you once you get your first sip of the coffee. % Arabica uses 100-percent Arabica coffee beans from Guatemala, Japan, and Brazil, embracing the company's slogan: "See the world through coffee."
You can choose between two types of coffee: "Blend" which is a combination of two or more kinds of Arabica coffee and "Single Origin" which will vary to highlight every coffee origin. We tried their Single Origin Caffe Latte (Php 160) and Spanish Latte (Php 180), which flowed tenderly into our system. Caffe Latte is a good choice for those who are not fond of sweet drinks, while Spanish Latte contains sweet condensed milk.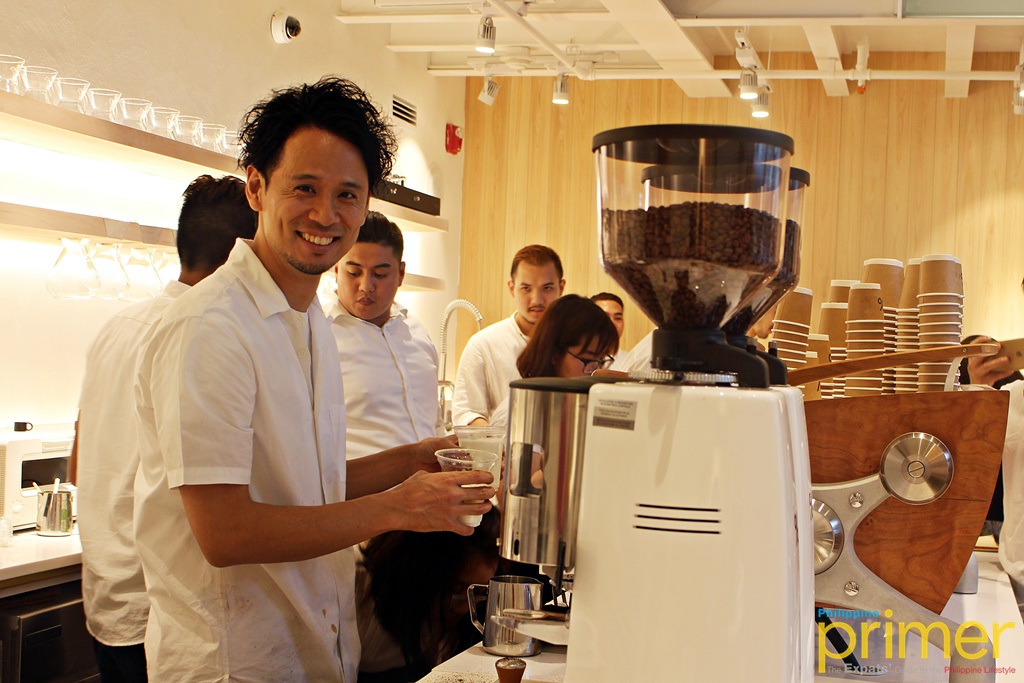 The soft opening day of % Arabica was graced by Global Head Barista Junichi Yamaguchi.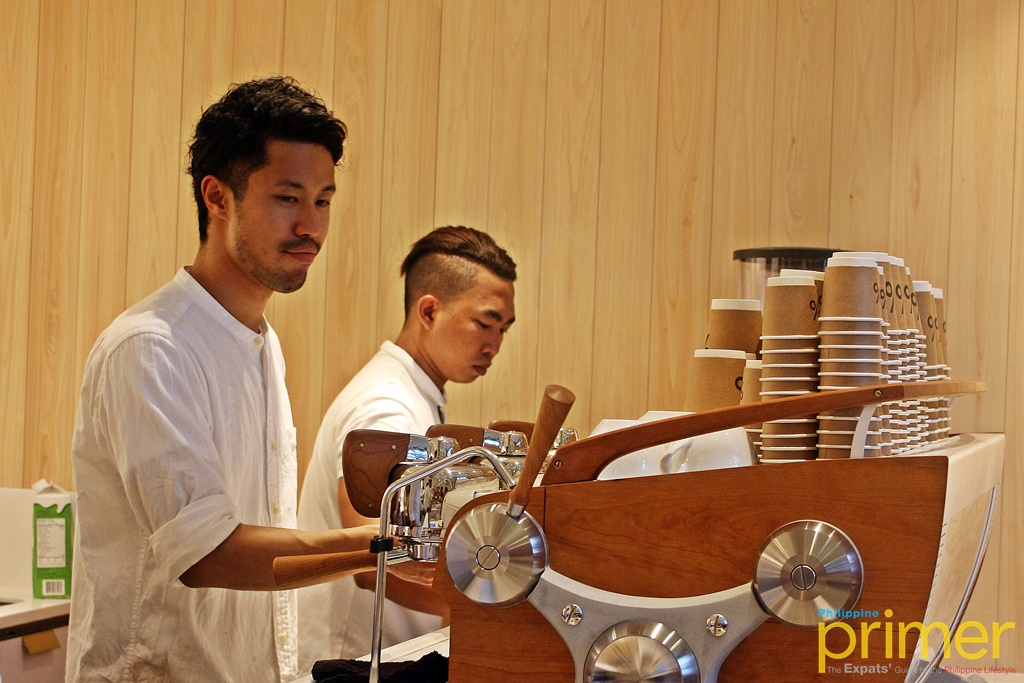 Kyoto Head Barista Shu Konishi also joined the opening, personally making coffee for the day's customers.
As much as the menu is a minimalistic showcase of the world's greatest coffee, the place itself allows us to get a refreshing break from flashy and ornamented coffee shops with its minimalistic design. The place is naturally lit during the day and is vibrant even in the evening.
Also read: % Arabica BGC Grand Opening plus New Exciting Items on the Menu!
---
Written by Rizelle "Rei" Leaño
This also appears in Philippine Primer Japanese Magazine's September 2018 issue.

Unit 1, Ground Floor, W City Center, 7th Ave. cor. 30th St., Bonifacio Global City, Taguig City

5 a.m. - 12 m.n. (Mon. to Fri.), 10 a.m. - 6 p.m. (Sat. to Sun.)